Justin Verlander Is Accusing MLB Of Juicing The Balls.
Houston Astros Pitcher Justin Verlander Is Accusing Major League Baseball Of Juicing The Baseballs To Have More Offense. Verlander Said " It's a F***ing Joke. That Is Exactly What Justin Verlander Told ESPN On Monday.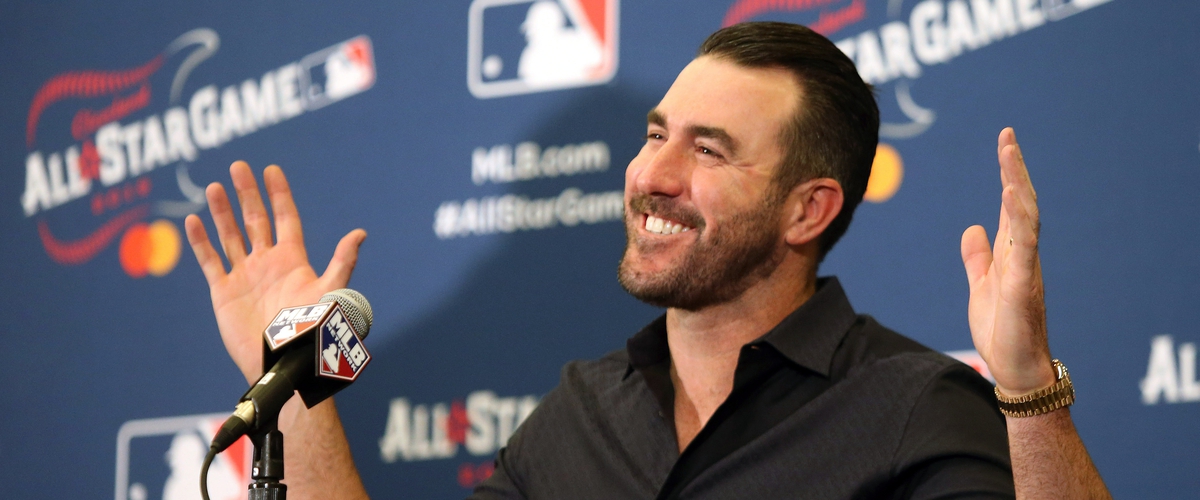 Is It Just The Facts That Verlander Has Given Up a Major League High 26 Home Runs This Season Or Is It Something Else. According To Verlander, He Says That The Baseballs Being Used This Season Were Juiced And The Numbers This Season Shows It. In The First Half Of The Major League Season We Saw 3,691 Home Runs, And The League Is On Pace For 6,668 Home Runs Which Would Smash Last Year's Record Of 6,105 Home Runs. Justin Verlander Has Accused MLB Commissioner Rob Manfred OF Having The Baseballs Juiced So There Would Be More Home Runs.
Now It Gets Interesting...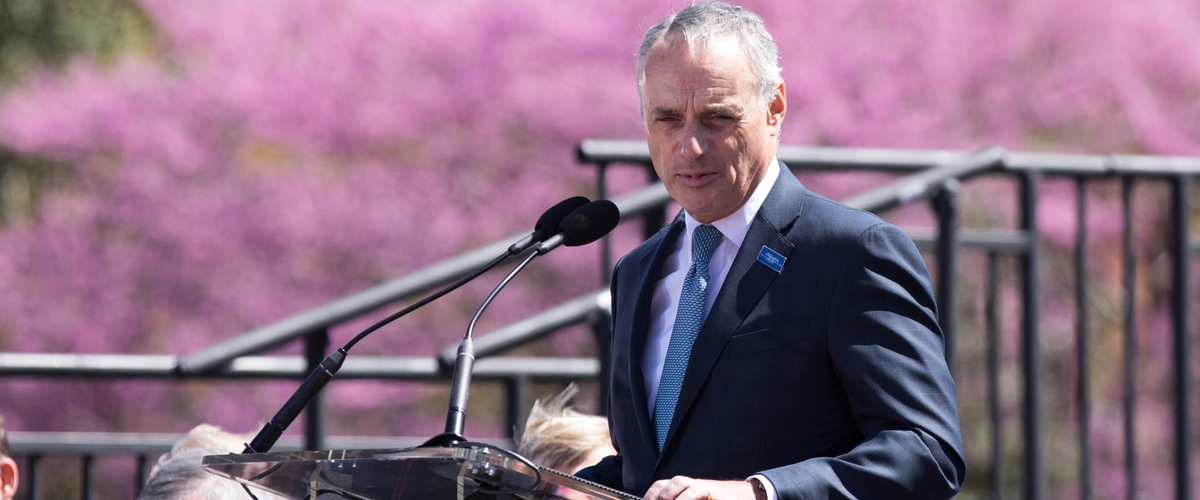 MLB Commissioner Rob Manfred Had a Study Done On What They Can Do About More Offense In Major League Baseball. Manfred Says He Has Had Studies Performed On What They Can Do About What Has Happened In Major League Baseball. Well It Seems That Has Worked. Justin Verlander Says The Balls Are Juiced And He Believes It 100%. And Also To Justin Verlander Had This To Say About The Baseball Part Of. It's Getting Stupid And I Have a Very Bad Feel For The Ball Now Than I Had In The Past And It's Getting F***ing Stupid. Go Back to June Of Last Year, Major League Baseball Bought The Rawlings Company And That's When The Baseballs Started To Really Fly Out Of the Ballparks. Verlander Said When You Have a $40 Billion Company Buyout a $400 Million Company You Know The Product Is Getting Better, Don't Try To Fool Me Because I Don't By It For One Minute And You Shouldn't Either.
Here's My Take, AND HEY VERLANDER YOU NEED TO SHUT UP AND WORRY ABOUT THE ASTROS...
This Is What Justin Verlander Needs To Do Right Now, HE NEEDS TO SHUTUP AND SUCK IT UP AND DEAL WITH. Right Now The Houston Astros Are Right In The Middle Of a Possible American League Pennant Chase Going Into The Second Half Because The Minnesota Twins Are Playing Better Than Expected. The Cleveland Indians Have Gone 23-9 Since June 1st And They Can Be In The Discussion For The Pennant If They Keep Up The Hot Streak, And The Indians Are a Second Half Team. But At The Moment, The New York Yankees Are The Team To Beat In The American League. The Yankees Have Been Injury Plagued Almost All Season But They Have a Seven Game Lead Over The Tampa Bay Rays. Now Before Justin Verlander Decides To Complain About The Baseballs Being Juiced He Has 153 Strikeouts This Season, And He Leads The Astros In That Department. He Also Is 10-4 With a 2.98 ERA. Hey Justin I Know You Have Given Up a Major League High 26 Home Runs.
But YOU NEED TO SHUTUP ABOUT THE BASEBALLS BEING JUCIED AND WORRY ABOUT THE PENNANT CHASE IN THE AMERICAN LEAGUE. And One Last Thing Mr. Justin Verlander, If You Can't Take The Heat, GET THE HELL OUT OF THE KITCHEN, AND GO PITCH IN THE MINORS..
Bottom Line...
---