It's Time For Major League Baseball To Take a Stand On Fan Safety.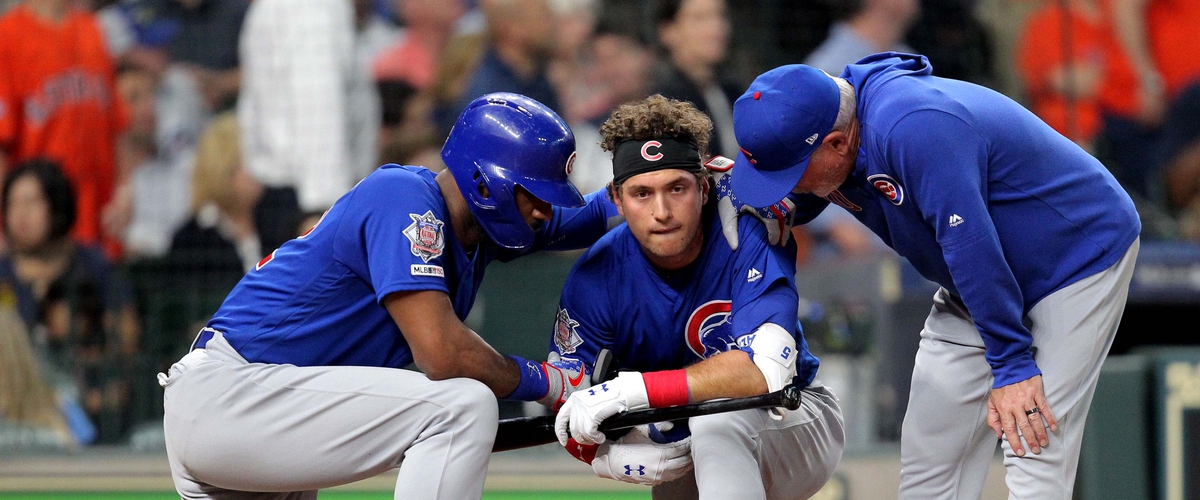 Hi Everybody, As Many Of you Know By Now Albert Almora Jr Of the Chicago Cubs Is a Very Shaken Up Big League Player Today, Because On Wednesday Night In the Cubs 2-1 Victory over the Houston Astros He Hit a Small Child With a Line Drive Foul Ball.
The Good New Is the Little Girl Was Awake And Alert When take to the Hospital By Her Father According to Reports.
After the Reports Surfaced Almora Jr Was Crying In Buckets Over What Happened And I Don't Blame Him For that At All. It Was an Accident But It's Happened Once To Many Times. As Cubs Teammates Jason Heyward and Kris Bryant tried to Comfort Almora He Just Continued to Cry and Even An Astros Security Guard Even Hugged Him In Comfort.
The Astros Did Release a Statement Saying that The Prayers Go Out to The Family and they couldn't Discuss the Issue at the Time.
There Was Safety Netting at the Game But The Netting Only Goes Beyond the Dugout. The Fans Were the Little Girl Was is Just 10 to 15 Feet From The Netting and that's Why She Got Struck and It was a Scary Scene.
But that Was Not the Only Foul Ball Injury On Wednesday Night There Was Another Fan that Was Hurt By an Alex Verdugo Foul Ball at Dodger Stadium And there's No Word On that Fans Condition.
If you think It's Happened just During This Season You Are Sadly Mistaken. Let's Go Back to September 2017 At Yankee Stadium, A Young Girl Was Injured by a 105 MPH Foul Ball and She Was Hospitalized For a Time.
And Yes We Have Even Had Somebody Die Because Of a Foul Ball. Let's Go Back To Just Last Season, Her Name Was Linda Goldbloom She Was Celebrating Her 79th Birthday and Her 59th Weeding Anniversary She Was at Dodger Stadium Watching Her Beloved Los Angeles Dodgers Play Baseball And then She Got Struck By a Line Drive Foul Ball And the Sad Part Is She Died Of a Brain Injury a Short Time Later.
What Else Needs To Happen For Major League Baseball To Take Action, Do We Need Somebody Else to Die. Think About the NHL For a Second, Does The Name Brittany Cecil Ring any Bells, It Does to the Columbus Blue Jackets. She Got Hit By a Flying Puck Right In the Face and She Died a Few Days Later.
The NHL Take Action Right after That Unfortunate Tragedy By Installing Netting to Keep Pucks Form Flying into the Crowd and Preventing More Serious Injuries and It has Worked Wonders in the NHL.
Here's My Take and MLB Commissioner Rob Manfred You Need To Pay Attention To What I have to Say.
It's Time to Think About Fan Safety In Major League Baseball. In My Opinion and In the Opinion Of Other Players the Netting Needs to Be Extended All the Way Down Both Foul Lines and It Needs to Happen NOW Because We're Going to Have More Serious Injuries If You Don't Do Anything Mr. Manfred.
I Know Back In My Heyday It was Go to the Game and Sit at Your Own Risk and If you got Hit You Shrugged It Off. You Can't Do that Now Anymore Now Because The Players are Much Stronger Now than Ever Before and on top of That We Have More Power Hitters in the Game.
So I Am Willing to Join the Players In Major League Baseball In This Call To Action Because I Don't Want a Repeat Of What Happened Wednesday In Houston And In Los Angeles And it's Time To Extend the Netting.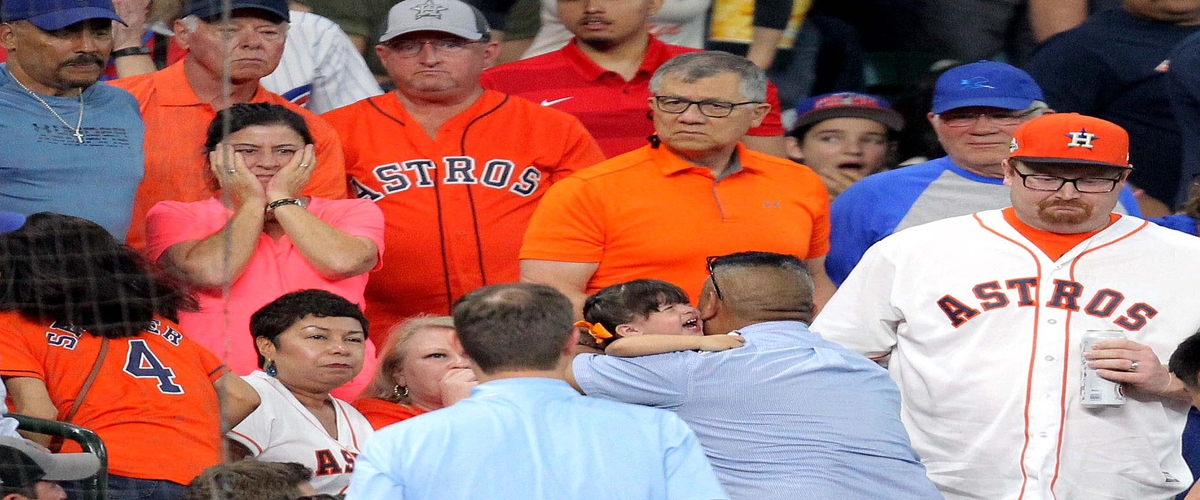 If This Image Doesn't Get You Attention Commissioner Manfred I don't Know What Will So You Need to Do Something And Do It NOW!!!! Or You Will Continue to Replays Of Images Of This All The Time.
And that Image Right There Is Worth a Thousand Words and It's Says It All Right There.
---