No.14 Villanova beats No.8 Seton Hall in BIGH-EAST Thriller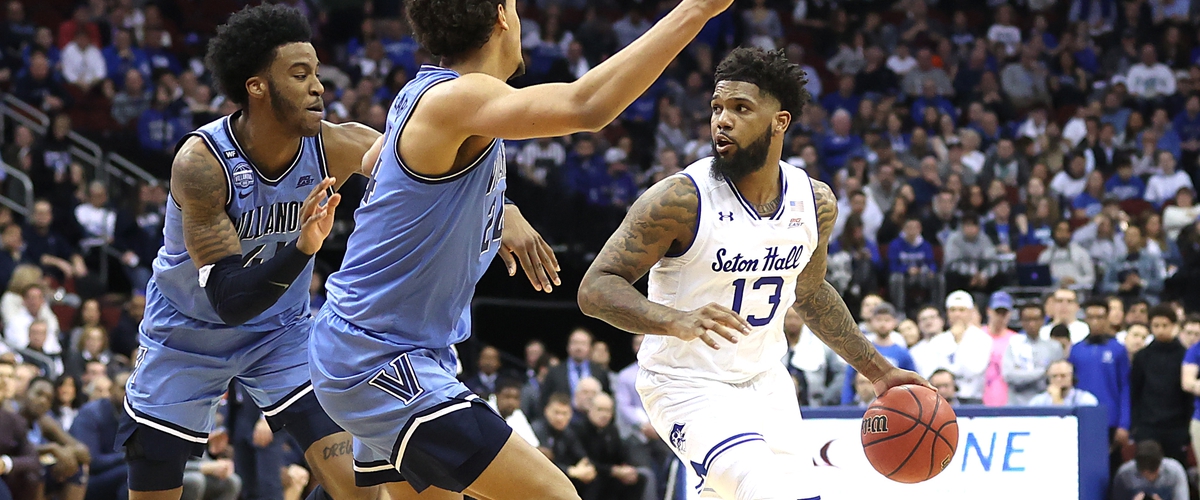 We had a BIG-EAST thriller on Wednesday Night. No.14 Villanova traveled to the Prudential Center to face No.8 Seton Hall. The Pirates, had a chance to win the BIG-EAST regular season crown with a win over the Wildcats. The Pirates fell short with a 79-77 loss at home, now all of the sudden we could possibly have a three way tie at the end of the BIG-EAST regular season, I'll get to that in a second.
It was late free throw shooting woes that hurt Seton Hall down the stretch and everybody knew it, but it was a Myles Powell missed 3-pointer that sunk Seton Hall at the end. Myles Powell said afterwards, "I blew it at the end"
Villanova had some stars that stuck out in this game. Saddiq Bey, he had 20 points and three rebounds, he needed every bit of that. Jermaine Samuels, he had 19 points, seven rebounds and five assists. Justin Moore, he played very well with 19 points, three rebounds, two assists and two steals. Collin Gillespie, the old man did it in the clutch. He had 12 points, five rebounds, two assists and one steal.
Villanova went on a 31-12 run at one point in the game and the Wildcats still had a late battle on their hands and they knew it. Their largest lead was 14 at one point in the contest. The Wildcats had one thing on their mind and that was stop Seton Hall.
Seton Hall had some stars of the game. Sandro Mamukelashvili, he had 20 points and ten rebounds, I feel bad for him. Quincy McKnight, he had 16 points and seven rebounds in the game. Myles Powell, he had a chance but ended up with 14 points, four rebounds and eight assists.
Like I said at the start it was the missed free throws down the stretch that sunk Seton Hall and everybody watching knew it. Seton Hall's biggest lead was 5 points all night. This my friends was typical BIG-EAST Basketball.
Here's my take..
The BIG-EAST could have a three way tie at the end of the season. With Villanova beating Seton Hall and Creighton beating Georgetown it sets up a interesting scenario. The final games of the season look like this.
Villanova faces Georgetown on Saturday.
Seton Hall Faces Creighton on Saturday.
If Seton Hall beats Creighton on Saturday that's it they win the BIG-EAST outright. However, if Creighton beats Seton Hall and if Villanova beats Georgetown we will have a three way tie atop the BIG-EAST at the end of the season. Creighton will get the one seed due to the season sweep of Seton, they also spilt against Villanova.
This is the possibility I'm talking about.
No.1 Creighton.
No.2 Villanova.
No.3 Seton Hall.
I know it's a lot to digest but the possibility is there and we could not have to worry about this scenario but it's something to think about on the final day of the regular season.
Bottom Line..
---