What an Upset Saturday In College Basketball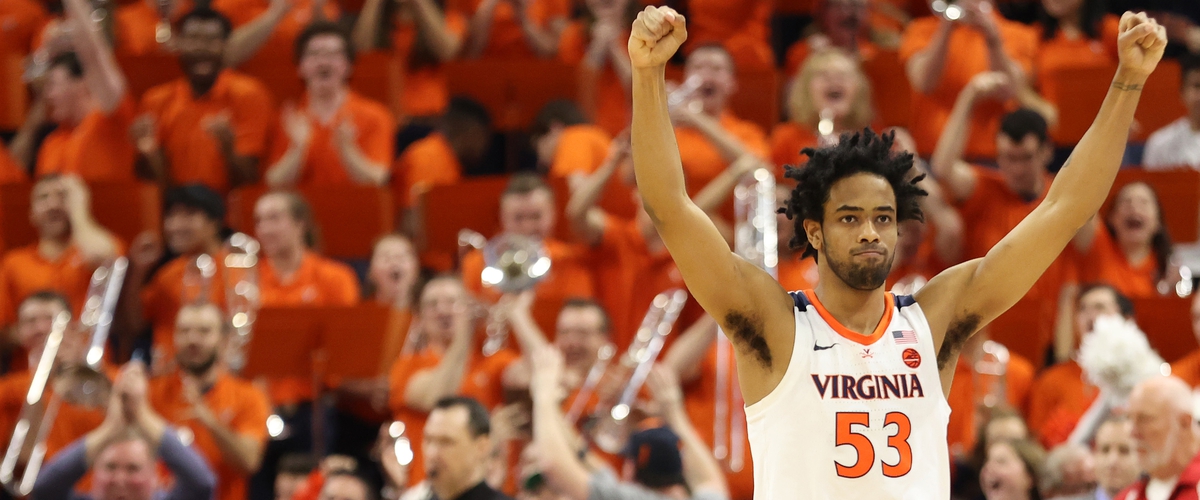 What a Saturday In College Basketball. March Madness officially came one day early. As we closed out the month of February we had three huge upsets on Saturday that will shake up the top-10 and the next Bracketology report coming out on Monday.
Some teams needed wins to try to make their case for the NCAA tournament and I will say this now, we saw some shockers that will have many people talking.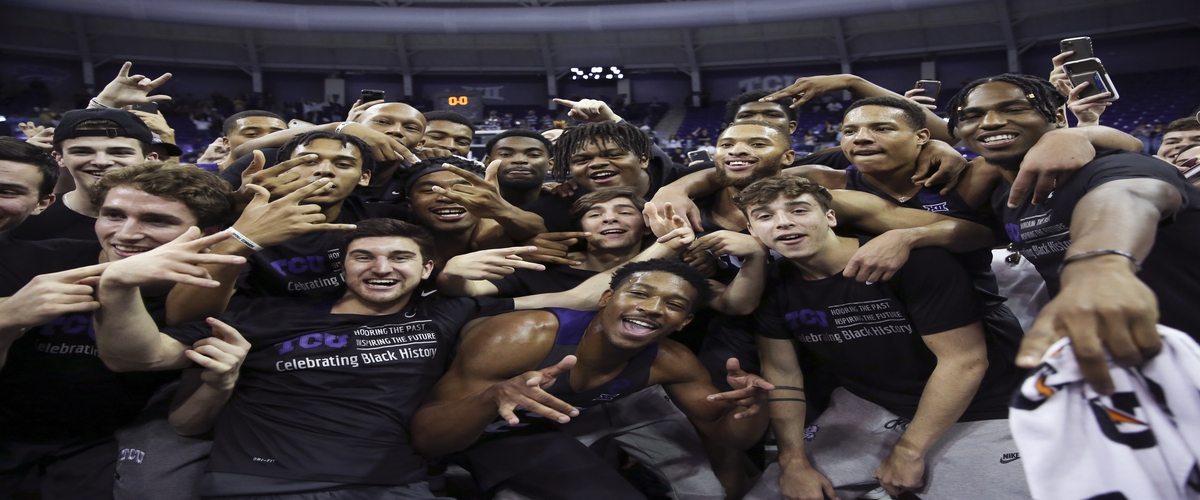 TCU upsets No.2 Baylor 75-72: It all started early on Saturday with the No.2 team in the Nation going down and TCU did everything they needed to do. Some of their stars had big games and it showed.
Desmond Bane, he had 23 points, five rebounds, four assists, one steal and one block. He was the player of the game, in my opinion. PJ Fuller, he had 21 points and three assists, he was no.2 on my list. Laire Grayer had 13 points and nine rebounds, he stepped up in the clutch on Saturday. TCU shot 9-20 form beyond the ARC, That's 45% if your keeping score at home. They also shot 48.9% from the field and despite the fact they only went 20-32 for 62.5% form the free throw line TCU still won the game.
Baylor was just good but not good enough to survive the upset on Saturday. They had some stars of the game that did play well but didn't come up clutch down the stretch.
Freddie Gillespie, he had 18 points, 17 rebounds, one assist, three blocks and three steals, I hate that for him. Jared Butler, he had 16 points, nine rebounds, three assists. Macio Teague, he had 13 points and five rebounds. Baylor was bad form beyond the arc only going 4-17 for 23.5%. They did good form the floor going 27-63 for 42.9%. And yes Baylor shoot a little better form the free throw line going 14-22 for 63.6%.
Now as for what happens in March for these two teams, both teams have one more game on their regular season schedules then the BIG-12 Tournament starts. Baylor is in a much better position than TCU. Despite the Two bad losses that Baylor has they can still win the tournament.
TCU on the other hand, if they want to go to the NCAA tournament they have to win the BIG-12 conference tournament because their regular season resume will not be enough for them to get an at large bid.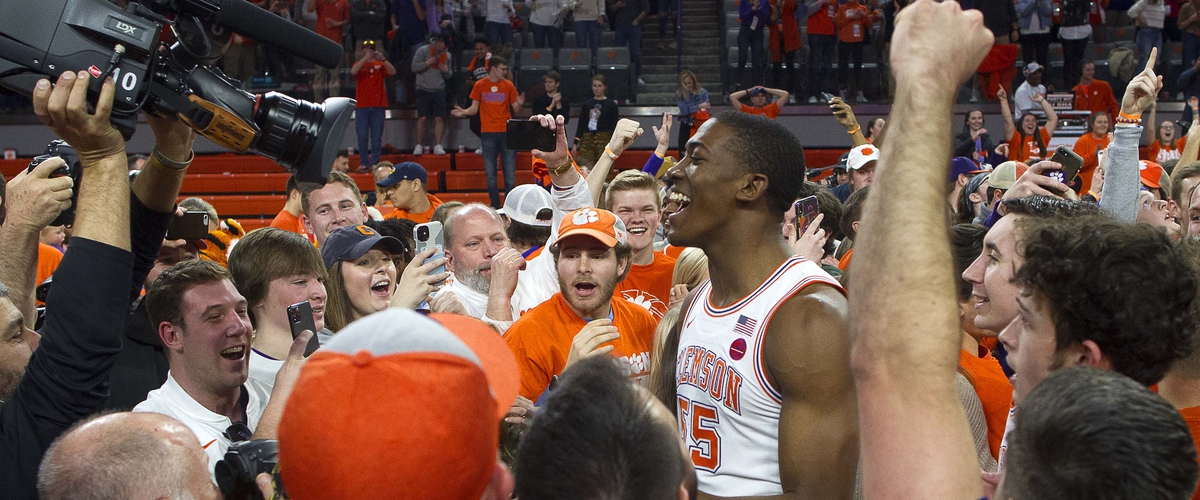 Clemson upsets No.6 Florida State 70-69: It was combination of two things that led to this upset on Saturday. No.1 an inadvertent whistle by one of the referees while Florida State's Trent Forest was driving to the basket, in which led to a long delay. Then it was Clemson's Al Amir Davis taking the ball to the hoop for a dunk and victory over Florida State. Both teams played very well on Saturday but the combination of those two things happening in the final seconds was the deciding factor in the thriller on Saturday.
Clemson only had two stars of the game that stuck out. John Newman III, he had 18 points, two rebounds, two assists, two steals and one block, the player of the game right there. Al Amir Davis, he may have only had 18 points and four assists but he came ready to play.
Florida State was thinking what happened, however they did have three players that did play well. Devin Vassell, he had 14 points, seven rebounds, three assists. Trent Forest, I fell bad for him, he had 11 points, four rebounds, and three assists. Malik Osborne, he had 11 points and eight big rebounds.
This was a crazy game on Saturday to say the least. Florida State should have won this game, but my hats go off to Clemson for scoring this upset win.
Now as far as both teams go for March Madness, Florida State has this thing about losing games at the bottom of the conference. Yes they have good wins against teams like Louisville and NC State however here's the problem, they have bad losses to Pitt, @ Virginia, @ Duke and now @ Clemson. Florida State should still be in good shape going into the ACC tournament, they still have one game left on their regular season schedule.
As for Clemson, they have this thing about getting a huge win then fading away then coming out of nowhere again. Despite Clemson's record they have upset three of the top dogs in the ACC. Clemson has upset, Duke, Louisville, UNC for the first time ever and now Florida State. Here's the issue though, Clemson has bad losses to Miami, Virginia Tech and Wake Forest. Clemson has to go the distance in the ACC tournament to have any chance at the big dance.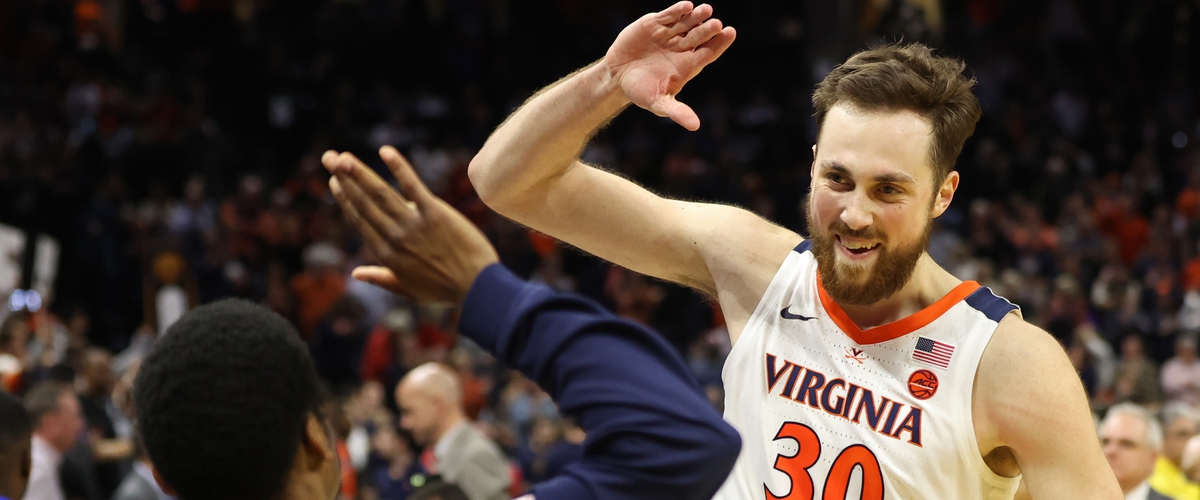 Virginia upsets No.7 Duke 52-50: The defending national champions were supposed to have a rebuilding year after losing some players to graduation or the NBA. Somebody forgot to tell coach Tony Bennett as the Cavaliers have had a good season. And they did manage to upset No.7 Duke on Saturday. It was the play of Virginia's Jay Huff that got the win for the Cavaliers. Coach K even said "that gut was a machine against us."
Virginia upset Duke Because of Jay Huff and yes he was beast. Let's try 15 points, nine rebounds, two steals and 10 blocks, I ain't kidding about that either. Braxton Key also had a huge part in this upset, he had 14 points, eight rebounds, two assists and two blocks. Mamadi Diakite, he had 14 points, five rebounds, one steal and one block. Those are the reasons why Virginia upset Duke on Saturday.
Duke did have some players of the game. Vernon Corey Jr, he had 17 points, 10 rebounds, one steal and three blocks. Tre Jones, he had 17 points, five rebounds and two assists. Duke's shooting form the floor was a just plain bad on Saturday. They only went 18-59 form the floor, that's only 30.5%, they only went 4-17 form beyond the arc, that's only 23.5%. Duke only went 10-15 form the free throw line, that's only 66.7%
This was a big weekend for both teams. Now as far as both teams go it's been up and down all season. I am the most concerned about Duke, yes they are 13-5 in conference play but to any average fan in Durham it's not a good season. Think about what's happened to Duke in ACC play. They have lost to NC State on the road by 22. They also lost to a garbage Wake Forest team on the road 113-101, they've lost to Clemson and now Virginia. And, oh yeah they had to come form behind to beat a garbage UNC team on the road in Chapel Hill 98-96 in overtime.
You Want concerns for Duke, there you go right their and I am concerned for Duke going into the ACC tournament, but they do have one more game coming up against UNC at Home.
Now as far as Virginia Goes, they are 13-5 in the ACC yes they do have some quality wins but the five losses do hurt them. Virginia has lost to @ Boston College, Syracuse, @ Florida State, NC State, @ Louisville. I feel that Virginia has a chance to win the ACC tournament, if they don't they can at least make some noise in the tournament coming up. If Virginia does not get into the top-25 nationally this week then there's a problem because Virginia has shown me more lately than Duke has. So yes I look for Virginia to make some noise come tournament time.
Bottom Line..
---