OKC Trade Russell Westbrook To The Houston Rockets.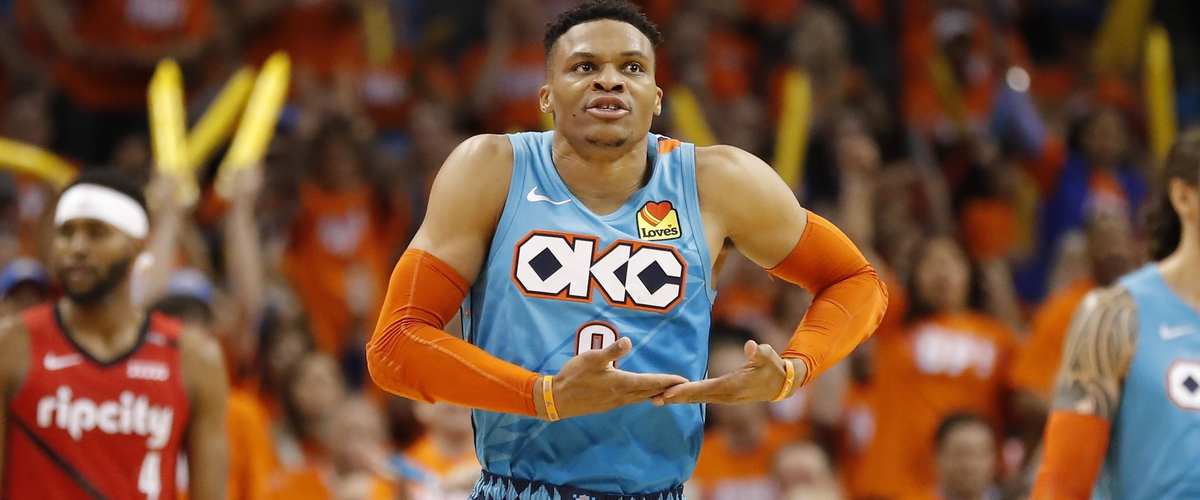 In The Craziest NBA Offseason We Have Had In Years, We Have Another Blockbuster Trade Involving Russell Westbrook And Chris Paul. Russell Westbrook Is Going To Be Reunited With Old Teammate James Harden As Westbrook Has Been Traded To The Houston Rockets. The Oklahoma City Thunder Will Get Chris Paul, Two Protected Draft Picks In 2024 And 2026, Those Picks Are Protected Picks Of No.1 And No.4, And There Are Going To Be Two Draft Pick Swaps In 2021 And 2025.
Russell Westbrook Has 4-Years And $171 Million Left On His Contract From OKC. And He Also a $47 Million Opt-In In The Final Year If He Chooses To Do That. But When Everybody Found Out About This Big Blockbuster Trade Everybody In Las Vegas Was Counting The Money That Everybody Was Going To Be Paying Out. Some Casino's In Las Vegas And In Atlantic City Were Taking Bets On What Would Westbrook Do. Some People Are Going To Get Rich, And The Odds Of The Rockets Winning The NBA Championship Went From 10-1 To 7-1, This According To The Caesars Sports Super Book In Las Vegas.
Here Are The Latest Odds For The NBA Champion.
Los Angeles Lakers 7-2
Los Angeles Clippers 4-1
Milwaukee Bucks 7-2
Houston Rockets 7-1
The Reactions On James Harden's Face When He Found Out He Was Getting His Old Teammate Russell Westbrook In Houston Was Like a Little Kid On Christmas Morning. And Westbrook Said " I Am Very Happy To Be With The Rockets Because I Get To Play Along Side My Old Buddy James."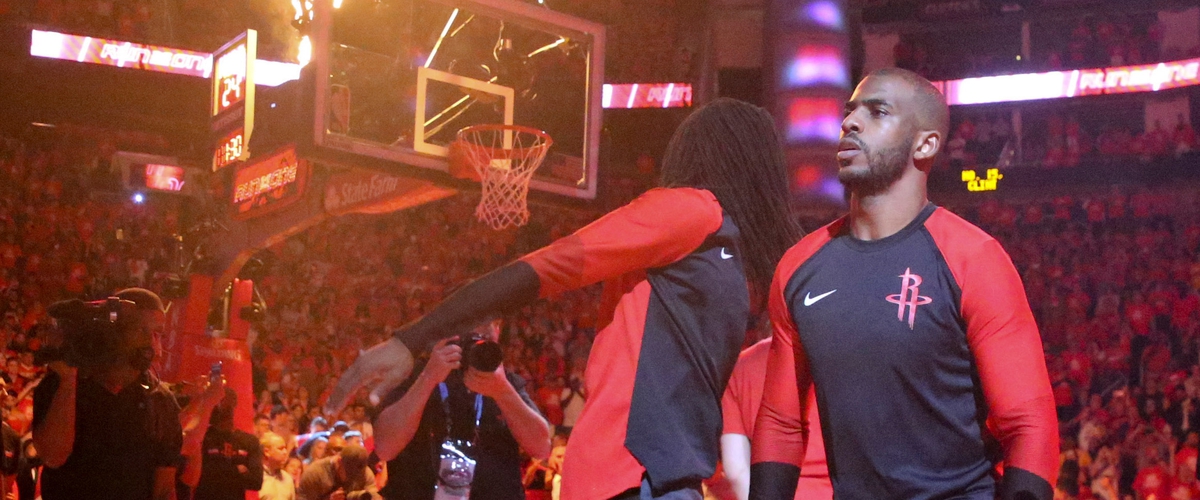 So Now What About Chris Paul, He Has a 3-Year, $124 Million Left On His Contract. CP3 Is Now Going To Have To Rely On Young Guns To Help Him Out. He Does Have Center Steven Adams, Forward Danilo Gallinari To Give Him a Boost. But CP3 Has Played For The Thunder Before When He Was a Rookie, CP3 Was Named Rookie Of The Year In The 2005-06 Season, CP3 Has Nothing But Nice To Say About OKC And He Should Be a Good Fit Their, But What The Oklahoma City Thunder Need To Do Is Get a Couple Of Rental Players For 1-Year To Help Out CP3, Because Let's Face It Russell Westbrook Was The Franchise Player In Oklahoma City, Westbrook Spent His 11 Career With The Thunder, And Despite No NBA Championship The Thunder Have Locked Up 538 Wins In Their Franchise History.
So Here's The Question Will CP3 Be a Good Fit For The Thunder, I Say Yes. But He Needs a Little Help, He Has Some But a Little More Wouldn't Hurt.
This NBA Offseason Has Been The Craziest In Years...
Now Here's My Take...
This NBA Offseason Began Really Before The NBA Draft. The Los Angeles Lakers Giving Up Almost Everything From Draft Picks To Players To Get Anthony Davis. Then The Next Thing We Know Is Kevin Durant And Kyrie Irving Are Going To Be Teammates With The Brooklyn Nets. Then The Biggest Story Of The Year, Kawhi Leonard, The 2019 NBA Finals MVP Is Going To The Los Angeles Clippers And He's Taking Paul George With Him. And Now This Blockbuster Trade Of Russell Westbrook Going to The Houston Rockets. Westbrook Spent His Whole Career With Oklahoma City, But It's Not a Total Loss As He's Reunited With James Harden, They Played Together When They Were Houston Form 2009-12, So Yes There's History There.
So The Question Is What Will Happen Next, I Don't Know The Answer To That, But After Tonight Just About Everything And Anything Can Happen. The Odds Of The Rockets Championship Have Gone Up, CP3 Is Back In OKC, Harden And Westbrook Have Been Reunited Like Peaches And Herb So What Can Happen Next We Don't Know But I Will Be Here.
Bottom Line..
---