The Philadelphia 76ers Are Going For Broke In 2019-20.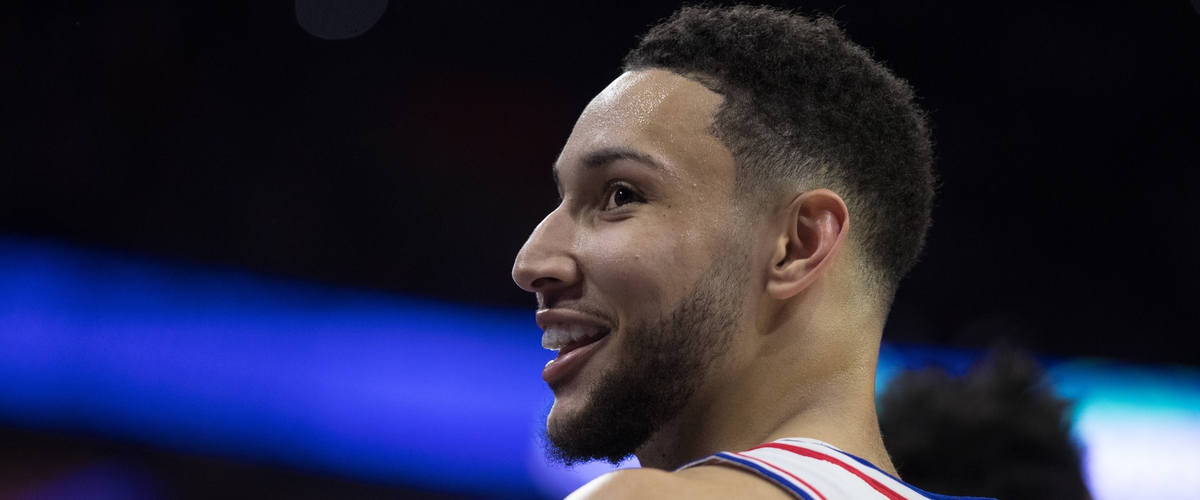 The Philadelphia 76ers Got Some Important News On Monday, And That Is Ben Simmons Is Staying With The Team. Ben Simmons Agent Rich Paul Confirmed The Story To ESPN's Brian Windhorst On Monday. Ben Simmons Is Getting The Max Extension On His Contract, The Contract Is Five-Years $170 Million. Keep In Mind That Simmons Averages 16.9 PPG, 8.8 RPG,7.7 APG, So There's A Good Reason Why To Keep Simmons In Philly. When Simmons Was Asked About The Contract He Said The Following To Reporters.
" It's An Exciting Day For Me And My Teammates Because We Are Going To Be Together For a VERY LONG TIME"
Ben Simmons Is a Very Rich 76er, But He's Not The Only One. The 76ers Have a Total Of Four Players Making $100 Million Or More, If You Don't Believe Me, Look At This.
Ben Simmons- 5-Years $170 Million.
Joel Embiid- 5-Years $150 Million.
Tobias Harris- 5-Years $180 Million.
Al Horford- 4-Years $109 Million.
There's The Truth Right There, The Philadelphia 76ers Are Willing To Go For Broke To Get Another NBA World Championship.
Simmons Is An Excellent Player On Both Sides Of The Ball. He Can Shoot From Downtown Philly, And He Can Play You On The Defensive Side Of The Ball As Well And It Was Proven In The Postseason, However The 76ers Came Up Short In Game 7 Against The Toronto Raptors. I Won't Go Into Details On What Happened, However The 76ers Had a Great Season Despite All Of That.
Here's My Take...
The 76ers Need To Work On The Maturity Factor. Joel Embiid Is Getting Better About The Maturity Level. But If The 76ers Want To Be NBA Champions This Upcoming Season Embiid Has a Little Growing Up To Do, Not Much But Just a Little. Tobias Harris, He's a Great Player And He's Become One Of The Best In The 76ers Organization, But He's a Little Cocky And He Needs To Work On That. But If He Can Be More Of a Teammate Instead Of a Showboat He Can Become a Real Star In The League. Ben Simmons Is The Team Leader, But He Needs To Work On Those Leadership Qualities And Say, Hey Guys This Could Be Our Year And Our Time So Let's Get Done. Al Horford Is a Former NBA World Champion With The Boston Celtics So He Knows How To Get It Done. He Can Work With Simmons And Show Him What Leadership Is About.
So In Short, The 76ers Are a Very Talented Basketball Team In The NBA. However They Need To Work On The Leadership Qualities And They Need To Mature Up To Their Potential If They Want To Be NBA World Champions. You Have Four Players Making Over $100 Million, Now They Need To Be NBA World Champions If They Want This Gamble To Work.
Bottom Line...
---