The Boston Red Sox Are Done.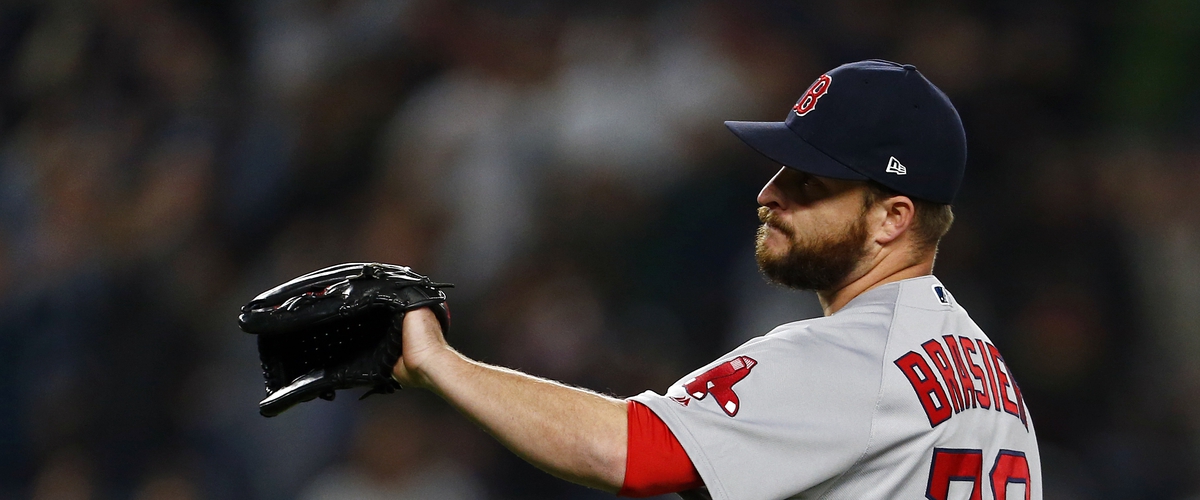 I know it's only Mid April But the Boston Red Sox are Done.
The Have Officially Gone From First to Worst only 19 Games into the Season So what's going on, I can answer That For You. The Red Sox Have No Pitching and the Hitting has Been Sub-Par At Best.
The Team ERA amongst the Pitching Staff is at 6.09 and they have also given up a League Leading 114 Runs This Season.
Chris Sale, Last Year's Ace of the Staff is 0-4 With 8.50 ERA and He also Gave up Four Runs in Five Innings on Tuesday in the Red Sox Lost to the New York Yankees. Sale Has The Horrible Distinction of Giving Up 17 Earned Runs this Season, The Most on the Staff.
Nathan Eovaldi ,Has An ERA of 6.00. He's Also Given Up Six Home Runs This Season, The Most on the Staff.
Rick Porcello, He's Doing Worst than Chris Sale. He's 0-3 with 11.12 ERA And He Has Walked 12 Batters this Season the Most on the Staff. OH!!!!!! MY!!!!!!! In the Words Of The Late Great Dick Enberg.
The Batting Not Much Better Either The Red Sox Rank 18th In Offensive Production with .266/.343/.487 And the Only Bright Spots are J.D. Martinez, .352/.425./.716 With Four Home Runs and Ten RBI'S This Season. The Other Bright Spot Is Mitch Moreland, .241/.313/.759 and Moreland Has Five Home Runs and 12 RBI'S This Season.
But it's Not just the Pitching, it's Also the Fielding, The Red Sox Have Given Up 14 Errors this Season and Five of those Were By Rafael Devers So the Fielding has Been Bad to.
The Red Sox Are Done and I am done with the Red Sox To. Here's My Take, In the 2-Game Quick Series the Yankees Outscored The Red Sox 13-3. So it's Safe to Say the We Saw a Mini Boston Massacre in New York On Tuesday and Wednesday. Oh I almost Forgot Through 19 Games this Season the Red Sox are Dead Last in the A.L. East 6-13 and they have the Worst Run Differential of -42 The Worst of any Current World Series Champion and you Have to Go All the Way Back to The 1987 World Champion Minnesota Twins to See anything Like This. Their Run Differential Was -39.
I Know It's Only Mid-April But Mark My Words The Red Sox are Will Be Eliminated From The Post Season Before You Know It.
---