Mets Ace Jacob DeGrom Heads For The Injured List.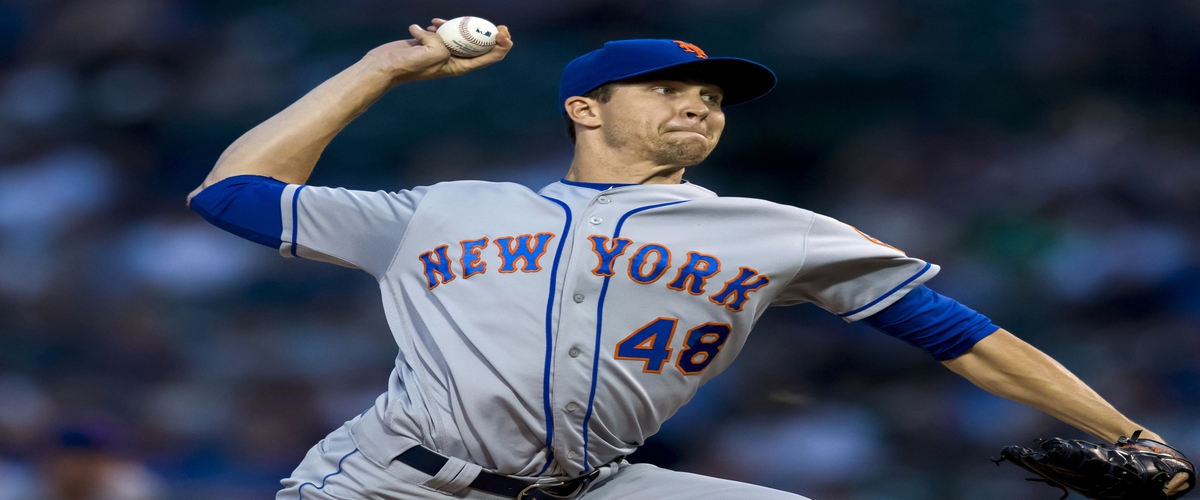 Well New York Mets Fans I have Some Bad News For You. Your Starting Ace Jacob DeGrom Is going to Be Put in the Injured List Do To Soreness in his Right Arm And Will Have an MRI On Monday In New York
Mets Manager Mickey Callaway Said this To Reporters.
" Jake Came In On The Teams Off Day and We Played a Little Catch and He Was Felling it a Little Bit at the Time We're not Sure What it Was." We Have Also Decided To Put Him On the Injured List Retroactive on Tuesday As a Per-caution Because We Don't Want to Hurt Him Bad this Early In the Season.
DeGrom Was Scheduled to Pitch Today Against the St Louis Cardinals So Who Will Get the Start We Don't Know. But I can Say this For Sure, DeGrom Is coming off Of Two Shaky Starts. He Is 2-2 With a 3.68 ERA.
Is it Going to Hurt, Manager Mickey Callaway, Said We Have 90 Percent of the Season Left There's Nothing Wrong with Being Overcautious At This Point in the Season. But Keep In Mind DeGrom Did Have Tommy John's Surgery In 2010.
When The Season Started DeGrom Was Coming off of an Excellent Season. He Had an 1.70 ERA In 32 Starts and was Pitching Great. DeGrom had Just Signed a $137.5 Million Contract in March Just Before Opening Day.
In His First Two Starts, DeGrom Pitched 13 Scoreless Innings And Had 24 Strikeouts to go with it. In His Last Two Starts, It Has Been a DISASTER, Nine Runs on 13 Hits including the Fact he Gave Up Five Home Runs, Five Walks in Nine Innings. Now There Was Reason to Worry.
But In My Opinion This Is the Right Move at this Point in the Season. Here's My Take. The Mets Still Have Good Pitching Noah Syndergaard And He's Have A good Season with a 3.05 ERA so Jacob DeGrom Going on the Injured List Now Might Not Be so Bad In My Opinion Because it's Only April and Like Mets Manager Mickey Callaway Said, We Have 90 Percent of the Season Left and I would Like to Go to the Postseason This Year.
And Just Me Talking Here, I would Have Done the Same Thing Because You Want Your Best Players Out Playing Instead of Being Hurt Down The Road. So Yes I Applaud The Mets Management On This Because They Will Need DeGrom Down The Road and If the Mets Want to Make a Postseason Run They Will Need Him To do So.
Jacob DeGrom I wish You a Speedy Recovery And I Hope to See you Back On the Mound Very Soon.
---