The New York Mets Are Red Hot.
The New York Mets Could Make Some Noise Down The Stretch.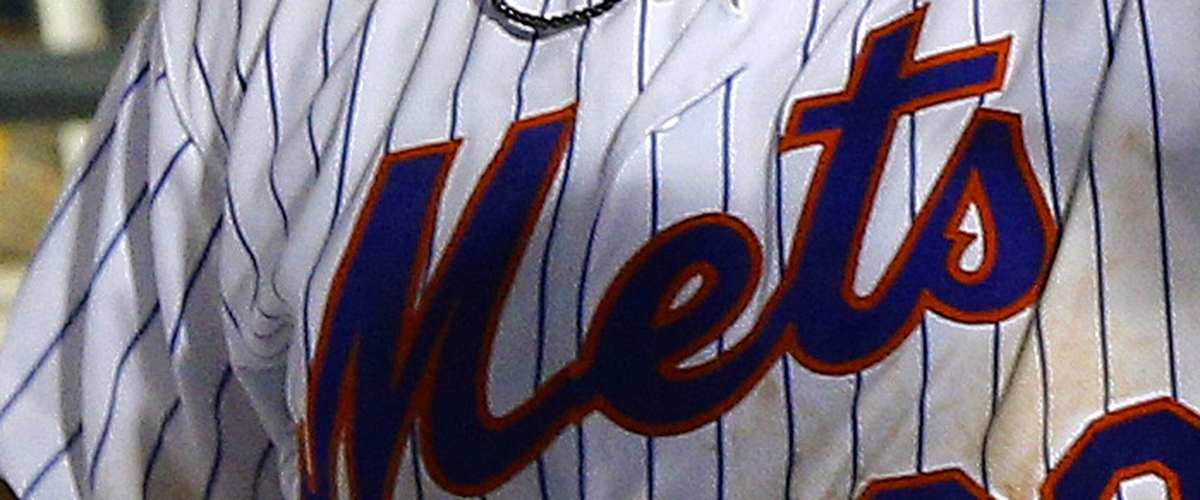 The New York Mets Are Now 12-1 In Their Last Thirteen Games, That's Their Best Mark Since 2015 And How Have They Done It. Before You Say They Have a Weak Second Half Schedule Think About What The Mets Have Had To Endure. Some People Said That The Mets Would Struggle All Season And That Is True They Have Had Trouble Almost All Season. And Just A Couple Of Nights Ago The Mets Jumped Back To Above .500 For The First Time Since May 2nd.
So How Have The Mets Gone From A Nightmare To a Red Hot Ballclub, I Can Answer Those Questions For Because The Hitting Has Really Improved And The Pitching Has Finally Come Around. This Was Also a Team That Did Not Make Any Moves At The Trade Deadline And It Might Payoff.
The Hitting..
The Hitting For The Mets Has Really Been Fantastic In This Run, Right Now The Mets Are Hitting .253 As a Team And At One Point Could Not Hit Anything. But I Have Four Big Bats For The Mets That Have Stuck Out.
Pete Alonso: The Mets Rookie And First Baseman Has Really Caught Fire All Season. He Leads The Team In Home Runs And RBI'S With 36 And 81 Respectively. Alonso Is Hitting .260 And With An OPS Of. 955 How Can Anyone Say He's Not Rookie Of The Year.
Amed Rosario: The Shortstop Has Been Good Himself. He Is Hitting .281 With 12 Home Runs And 48 RBI's On The Season, I Know His OPS Is Only .766, But For a Shortstop That's Pretty Good In My Opinion.
Michael Conforto: Right Now The Mets Right Fielder Is Having a Time Of His Life At The Moment. He's Hitting .288 And Has An On Base Percentage Of .367, So Don't Me He Can't Hit Because He Can Prove He Can Get On Base People.
Jeff McNeil: The Mets Left Fielder Is Hitting .340 At The Moment Despite Only Having 14 Home Runs And 50 RBI's, However He Leads The Team In Hits With 128 On The Season And He Has The Second Best OPS Of .939 On The Season.
The Pitching..
The Mets Pitching Has Been Almost Pretty Solid All Season But The Problem Was When They Had Their Struggles The Pitchers When Not Getting Run Support When They Needed It. Now That The Sluggers Are Hitting The Pitching Staff Is Getting Help. I Have Five Pitchers That Have Stuck Out This Season, Three Are Starters, One Middle Reliver And One Closer.
Jacob DeGrom: I Know This Starting Pitcher May Only Have a 7-7 Record, However He Does Have 182 Strikeouts This Season And Leads The Team In That Category And He Leads The Team In ERA With a 2.77 ERA This Season. In The Last Seven Days DeGrom's ERA Is Only 1.93 So That's Something To Think About.
Noah Syndergaard: This Is Another Pitcher That I Thought The Mets Would Let Somebody Else Have at The Trade Deadline. He's 8-5 With 140 Strikeouts And a 3.96 ERA. In The Last Seven Days Syndergaard's ERA Has Been a Fantastic 0.63 WOW!!!!!!!.
Zach Wheeler: This Is Another Mets Ace That The Mets Would Need If They Wanted To Make Some Noise. He Has The Best Record With a 9-6 Mark On The Season And With 149 Strikeouts This Season How Can You Go Wrong, Oh I Almost Forget He Does Have a 4.20 ERA And In The Last Seven Days His ERA Has Been Nothing, I Mean 0.00 Now That's What I Mean.
Seth Lugo: This Mets Middle Reliver Is One Of The Best I've Seen In a While. Lugo Knows How To Hold a Lead, He Has 18 On The Season. Lugo Also Has Two Saves And a 4-2 Record To Go With All That. Oh And I Almost Forgot He Has a 2.59 ERA. Lugo Is a Pitcher I Would Want Because He's An Out And Out Middle Reliver.
Edwin Diaz: I Have Some Concerns About This Closer. I Know He Has 24 Saves On The Season, The Best On The Team. But My Two Huge Concerns Are a 5.32 ERA, And In The Last Seven Days Jackson's ERA Has Been 9.00 YIKES!!!!!. He Needs To Really Bring Down The ERA Before I Start Singing His Praises.
Here's My Take..
The $64,000 Question Is Can The Mets Make Enough Noise To Get In To The Postseason. Right Now The Mets Are Only 2 Games Back Of The 2nd Wildcard But As Far As The National League East Race Goes They Have Been Reduced To The Role Of Spoiler. The Mets In My Opinion Can Make a Possible Playoff Run, But What They To Do Is Simple. They Need To Stay Red Hot And Don't Choke Late In The Season. They Have To Have a Fantastic August And An Excellent September If They Want To Compete For The Wildcard. But As Far As The NL East Goes They Don't Have a Chance Unless They Can Get a Miracle And That's What The Mets Are Going To Need If They Want To Win The Division.
BOTTOM LINE..
---