Three NFL Rookie QB's Stood Out In Week 1 Of The Preseason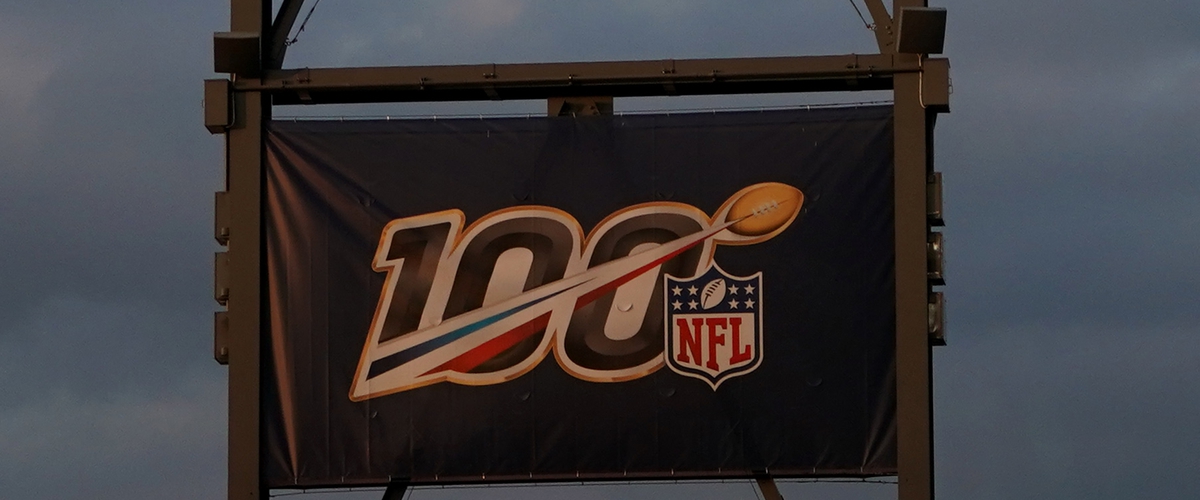 The 100th Season Of The NFL Is Off To a Good Start In Week 1 Of The NFL Preseason. We Had Three Rookie Quarterbacks That Stood Out All For Not The Right Reasons But They Stood Out.
The Three QB's Are Kyler Murray Of The Arizona Cardinals, Daniel Jones Of The New York Giants And Dwayne Haskins Of The Washington Redskins. All Three Played On Thursday Night And All Three Made Headlines.
Now Here's How All Three Did On Thursday Night..
Kyler Murray: Murray Only Played One Series But It Was One Heck Of a Series. How About 6-Of-7 For 44 Yards With No INT's Or No Touchdowns. But He Was Almost Dead Solid Perfect. This Is What First Year Cardinals Coach Kliff Kingsbury Wanted In a Quarterback, Somebody Who's Not Afraid To Throw The Ball In Traffic. I Saw No Flaws In Murray At All And He Could Be The Answer To The Quarterback Problem With The Arizona Cardinals. But For The Cardinals This Looks Like a Rebuilding Year. However The Former Oklahoma Sooner Is Off To a Good Start.
Daniel Jones: Jones Himself Only Played One Series. He Went 5-5 For 67 Yards And One Touchdown. And He Can Pass On Third Down As Well And It Was Proven On a Third-And-7 Play When He Launched a Perfect Pass To Bennie Folwer. The Only Issue I See With Jones Is He Didn't Get To Play More Because Of a Weather Delay. And Yes He Did Have Some Problems In Training Camp. Jones Needs To Work On His Accuracy If He Wants To Be a Starter For The New York Giants This Season. So Daniel Jones In My Opinion Has Some Work To Do.
Dwayne Haskins: The Former Ohio State Starter Played Very Un-Ohio State Like Against The Browns. Haskins Played 6 Series, He Went 8-Of-14 For 117 Yards, No Touchdowns And Had Two Interceptions, And One Of Those Was a Pick-6. But Go Back To The First Series For Haskins, He Did Throw a 32-Yard Pass And On a 3rd-And-5 Situation He Ran a 16 Yard Running Play. I See Some Issues With Haskins. The Former Ohio State Hero Looked Bad In Those Six Series All Together, Throwing 2 Interceptions. And Haskins Had Trouble In Training Camp On Throwing The Ball And Just Late Last Year He Started To Run The Ball More. Haskins Has Got To Work On His Throwing Accuracy And Learn How To Run The Ball More. So In My Opinion The Washington Redskins Would Be Better Off With Somebody Else Starting At QB Because Haskins Does Not Have It Yet.
So Here's How I Rank These Three Rookie Quarterback's
On a Scale Of 1-10.
10. You're Superior
1. You Suck
Kyler Murry: He Played One Series And I Saw No Flaws, I Give Him a Ten Because Of His Performance.
Daniel Jones: He Only Played One Series But He Needs Some Work. But Because He Did Go 5-For-5 With a Touchdown, I Will Give Him An Eight But He Has Work To Do.
Dwayne Haskins: He Had Two Interceptions On Of Those Was a Pick Six. And He Has A lot Of Work To Do Before The Season. Haskins Gets a One And He Better Be Lucky I Can't Give Him a Zero. And I Am Sure That's How All Of The Redskins Fans Fell Tonight.
Bottom Line..