Three of the Four Top Seeds Go Down On Saturday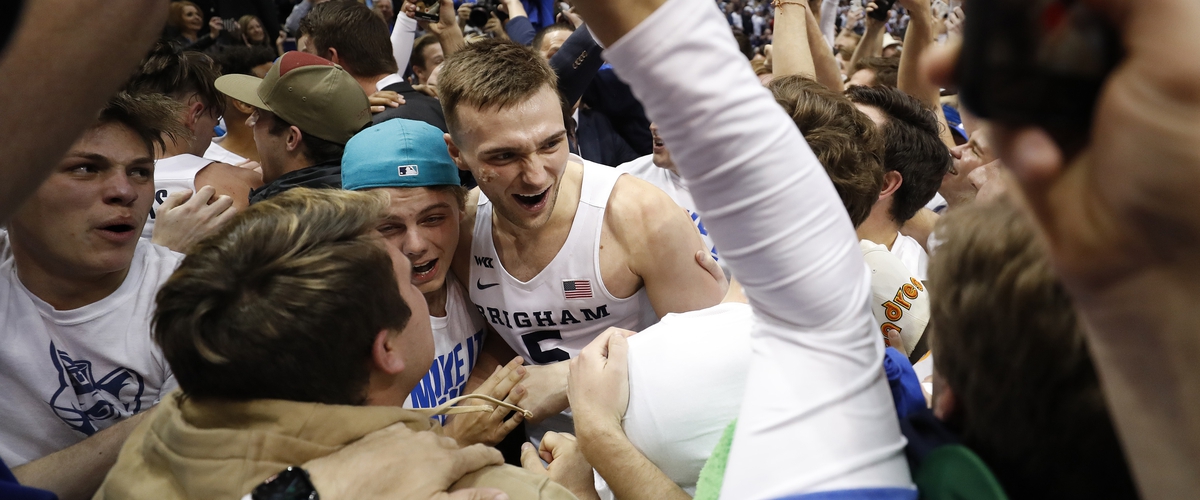 This is one of the biggest days in College Basketball in a long time. Three of the top four teams in the country went down to defeat, two of them at home. This was supposed to be a fairly quiet day after the 12 noon main event game between No.1 Baylor and No.3 Kansas. That was not the case on this Saturday.
It was a crazy Saturday form start to finish, and yes I did not forget about the Overtime battle between No.14 Oregon and No.24 Arizona in which Oregon survived in overtime.
No.3 Kansas vs No.1 Baylor: Kansas took the win over Baylor 64-61 on the road. Udoka Azubuike was fantastic, he had 23 points, 19 rebounds and three blocks in the game. Azubuike said afterwards, "I give all glory to god and we still have work to do and we know it. This team won because of the heart they we have. We didn't look good the first time."
Kansas shot 50.9% form the field in this game while Baylor only shot 39.7%, that was the difference in the game. Kansas coach Bill Self, said afterwards. " I am poroud of how this team played in a tough environment and we can still take the BIG-12 and we have a team that can do it."
UNLV vs No.4 San Diego St: The Running Rebels ended the Aztecs 26-game winning streak and ended their undefeated season along the way. UNLV won the game 66-63. Bryce Hamilton, he was great in the game. He had 11 points, 10 rebounds, two assists and two steals in the game, he was one of the reason's why UNLV won. The other reason why UNLV won was because of the play of Elijah Mitrou-Long, he had 19 points, three rebounds and three steals.
Bryce Hamilton said afterwards, "We won because we wanted to spoil the party form somebody." Well UNLV did just that, they did what was next to impossible, they upset the No.4 team in the nation. Now as far as the Running Rebels go, they will have to win the Mountain West Conference Tournament just to get into the field because their record is nowhere near enough to get them in. But Hey UNLV enjoy the moment.
No.23 BYU vs No.2 Gonzaga: Gonzaga must have forgotten to answer the bell in this WCC conference game. Provo Utah was just going crazy on Saturday Night. They upset the Bulldogs 91-78 as Gonzaga almost had nothing to show BYU. The Cougars just won as the fans stormed the court and they deserved it. BYU has not been ranked in almost 9 years, it's been that long.
How did the Cougars upset Gonzaga, here's how. Yolie Childs, he had 28 points, 10 rebounds ,three assists two steals and one block shot. TJ Haws, he was another one who stepped up. He had 16 points four rebounds and eight assists. Jake Toolson, he had 17 points, three rebounds, six assists and four huge steals.
That my friends is how BYU ended Gonzaga's winning streak tonight. Bulldogs head coach Mark Few said after the game, " We just got dominated badly. we couldn't do anything our shooting outside was restricted and we did not have anything tonight."
Here are the final numbers..
BYU
33-62 FG 53.2%
11-27 3PT 40.7%
14-18 FT 77.6%
Gonzaga
25-60 FG 41.7%
5-25 3PT 20.0%
23-28 FT 82.1%
Here's my take..
The way the day started I expected to have at least one upset. I never dreamed that three of the top four teams in the country would go down on Saturday. But the way the season has gone never sleep on a sleeper I always say. All of the teams that lost on Saturday were No,1 seeds for the NCAA tournament, according to ESPN's Joe Lunardi. Now with what happened on Saturday what will change. If you are looking for a new top-4 in the country it should look like this
1.Kansas
2.Duke
3.Dayton
4.Florida State
I'm not saying anything yet but that's how it should go. But as far as the NCAA 1-Line goes that's another ball of wax that I am not even going to try to make since of. But with what happened on Saturday begs to question, could we see more of this with the end of the season just around the corner and March Madness just a few weeks away, Stay tuned for that.
Bottom Line..
---