We had two OT thrillers in College Basketball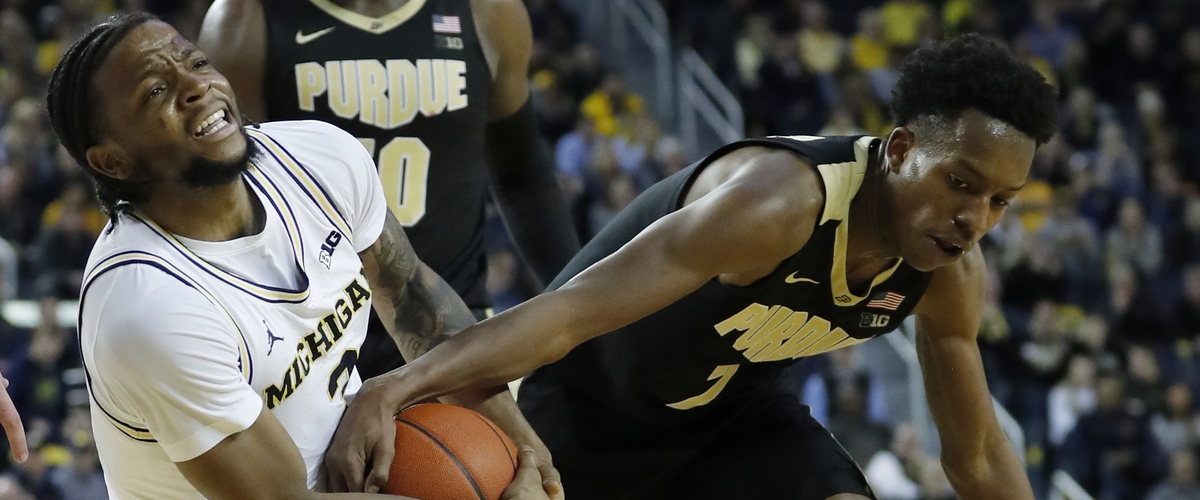 We had two overtime thrillers in College Basketball on this Thursday. Purdue and Michigan went into double overtime in a BIG-10 battle. The PAC-12 also saw a overtime instant classic between 24th ranked Arizona, and 9th Ranked Oregon out in Eugene.
Purdue-No.19 Michigan..
This was a game that everybody was thinking nah we not going to have a double OT thriller. But we were dead wrong on this night. Both teams came out with the intensity of a BIG-10 game.
Purdue's Trevion Williams, he had the game of his career with 36 points and 20 rebounds, no mistake ladies and gentlemen however he missed the game winner at the end of regulation. Everybody was wondering about Matt Haarms, He left the game after landing in a awkward position and would not return. So a lot of people are blaming Matt Haarms injury for the loss on Thursday Night,
Michigan did have some stars however, Zavier Simpson, he had 22 points, three rebounds and nine assists in the contest. Jon Teske, he had a excellent game with 18 points, nine rebounds and four huge block shots.
My player of the game award for this game goes to Franz Wagner, he had 15 points, five rebounds, two steals, two blocks, and he's only a freshman or in the worlds of Dick Vitale he's a diaper dandy.
Michigan won this game despite only going 7-of-29 form beyond the arc, that's only 24.1% and they only went 15-of-24 at the free throw line, that's only 62.5%. Purdue outrebounded Michigan 47-35 in this contest but Michigan shot better form the field going 31-66 for 47%. And yes Michigan did out assist Purdue 17-7.
Michigan Survives 84-78 2/OT..
Michigan head coach Juwan Howard said afterwards, that " this was a battle that our guys needed. My hats go off to Purdue because they are a young squad that's trying to rebuild and they are a great team."
This game had the making of a possible matchup in March. Keep this game in the back of your mind if they faceoff in the BIG-10 tournament.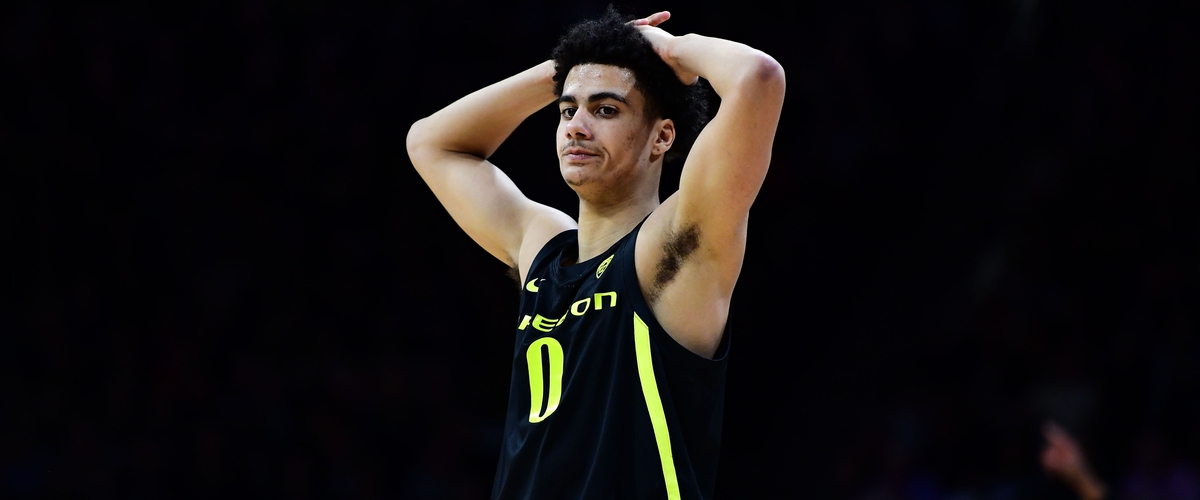 If you thought the Michigan-Purdue game was something, you obviously did not watch the Arizona-Oregon game later on Thursday. The Ducks were ranked ninth in the country going into the game on Thursday and they had a lot to prove in the PAC-12 race.
Form the start everybody thought that Arizona would run away with the game. The Wildcats did have a 29-18 lead early in the going then going into the locker room with a 36-34 lead the Wildcats were thinking upset and they knew it. The Wildcats did have a 11 point lead at one time early in the 1st half, then they had a six point lead late in the 2nd half only to watch both of those leads evaporate.
Oregon wins it 74-73 in overtime.
Will Richardson, he had 21 points, five rebounds and four assists in the game. He also did score the teams 7-of-8 points in overtime. Richardson said after the game that he was " beat and he could not have handled a 2nd overtime, but I'm glad we won." Payton Pritchard, he had 18 points, seven rebounds, six assists and three steals. He played all 45 minutes of the game, can we get this guy some oxygen because he needs it. Pritchard decided not to talk to the media after his long all-game battle with the Wildcats.
Nico Mannion should get some blame for the Wildcats loss to the Ducks. Think about this for a second, the Wildcats had 12 turnovers in the game. Half of the turnovers were committed by Mannion as he had six of them all by himself. Forget the fact he had 20 points in the game, it's the six turnovers I would be looking at if I was a head coach.
But I do feel bad for Zeke Nnaji, he had a double-double in the game with 11 points and 14 rebounds. And yes he did have two blocked shots in the game. He even had a chance to be a hero at the end of overtime. However his last shot miss fired and he came up empty handed at the end of the game.
Nobody form Arizona wanted to talk to the media afterwards so with that being said I have some number to think about. The Oregon Ducks won the game despite shooting 40.0% form the floor. The Ducks only shot 7-of-23 form beyond the arc, that's only 30.4%. They won the game at the free-throw line by going 15-of-17 for 88.2%.
The Wildcats should have won this game, forget about the miss fired shot at the end overtime because I have some other numbers that stuck out for the Wildcats. Let's see, the Wildcats shot 28-of-62 form the floor for 45.2%. The Wildcats 3pt shooting was not better either, they went 8-of-20 for 40.0%. But all in all it was the free throw line that got them at the end, they only went 9-of-14 for 64.3% when it was all said and done.
Here are my closing thoughts on both games.
If you look at everything like I do all the time, both of these games were instant classics. Nobody wanted to lose tonight in both games.
Look at what Michigan's Franz Wagner did tonight. Yes I will repeat it again, he's only a Freshman. I do feel bad for Trevion Williams, he did have the game of his career and it's in a losing effort. Michigan head coach Juwan Howard has brought the old Michigan Basketball back to the way it was when he was a member of the Fab-Five. So yes in my opinion the Wolverines are going to be a challenge to anybody in the BIG-10. As for Purdue, they are trying to rebuild however with Matt Haarms leaving the game due to an injury that might be put on hold.
As far as the PAC-12 battle goes, if Arizona Wildcats nation wants top point the figure of blame on somebody they can blame Nico Mannion, he did have half of the teams 12 turnovers in the game. The Wildcats had a 11 point lead in the first half and a six point lead late in regulation. Zeke Nnaji's miss fire also cost them dearly in the end, so their's your blame right their.
As far as Payton Pritchard goes, he deserves the key to the city of Eugene Oregon tonight. I have nothing against Will Richardson but it was Pritchard's 45 minute performance that made him player of the game in my opinion, and that's the truth of the matter.
But the bottom line is this, both games had the March Mentality and I am looking forward to March Madness 2020 because this time around there's no clear favorite. I know it's still January and we have a ways to go, however if these two games on Thursday are any indication I look for February and March to be just plain crazy.
Bottom Line..
---