Week 10 of the College Football is over, here's the review.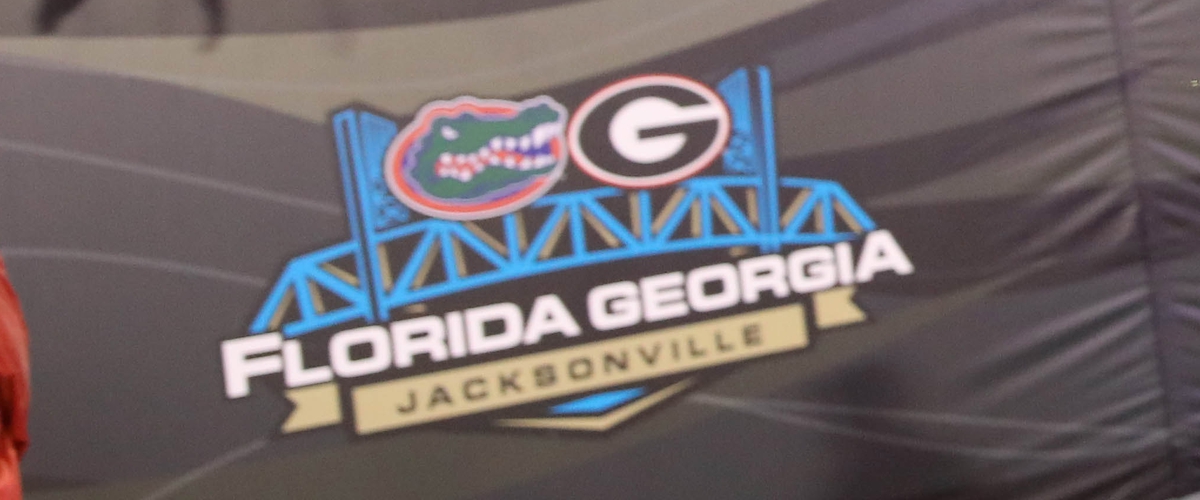 Week 10 of the College Football is now behind us. With the first College Football Playoff poll coming out on Tuesday we saw a few teams that could make some noise not only in the top-four, somebody in the group of five could really make a move.
No.8 Georgia beat No.6 Florida 24-17..
Georgia may have helped themselves big time after a win in the World's Largest Outdoor Cocktail Party.
Jake Fromm, he was the star of the game, 20/39 279 yards and two touchdowns. But their was another star, Lawrence Cager, had seven catches for 132 yards and one touchdown.
Kyle Trask, he was the only star for the Gators, 21/33 257 yards and two touchdown.
Georgia's offense was fantastic along with the offensive line, Florida had no sacks in the game, my hats go off to the Georgia O line. Georgia's defense really stepped up when it came to the run only allowing 21 yards rushing and Florida, was only 2-0f-9 on third down.
After the game UGA head coach Kirby Smart said this. " This was a game to remember for the Seniors on this team. My O line and Defense got it done and we might be in Atlanta for the Championship Game."
Dall Mullen kept it simple after the game. " We lost this game thanks to the officiating and that's all I have to say."
The officiating in this game was questionable, Florida had an incompletion that should have been ruled pass interference. Lawrence Cager had a catch that should have been ruled incomplete. So yes the Florida Faithful have every right to be mad.
No.24 Memphis beats No.15 SMU 54-46..
This game was a home run derby form the get go. I thought I was watching a video game being played, and when you see the numbers from this game you'll be thinking are we watching a basketball game on a football field.
Memphis QB Brady White, he went 19/33 for 350 yards and three big touchdowns.
Kenneth Gainwell, he carried the ball 21 times for 82 yards and one touchdown. Congratulations to Gainwell, for having over 1,000 yards rushing on the season.
Damonte Coxie, he had seven big catches for 143 yards and two touchdowns in the game.
Antonio Gibson, he had a night to remember, six catches for 130 yards and one touchdown.
That was just Memphis, look and see what the SMU QB did.
Shane Buechele, he had a night in a losing effort. He went 34/54 for 456 yards and three touchdowns.
James Proche had 13 catches for 149 yards and one touchdown.
This was a night for the AAC west to shine in primetime and they did not disappoint at all. Let's see, how about 1,067 yards total offense combined.
SMU Defense.
4 sacks.
9 TFL.
Memphis Defense.
3 sacks.
5 TFL.
Penalties.
SMU, 11-108
Memphis, 16-134.
Memphis head coach Mike Norvell had this to say. " We did what we had to do we knew going in we were in for a shootout. SMU is a tough football team and they gave us everything they had."
Memphis victory on Saturday night had implications on the group of five race for a new years six bowl. The Tigers have to face Navy and that game could decide who gets the New years six bowl game.
We also had another game on Saturday that I need to talk about.
No.16 Notre Dame beats Virginia Tech 21-20..
The Fighting Irish needed an 18-play 87-yard drive to beat the Hookies on Saturday and they barley survived that game.
Ian Book, he went 29/53 for 336 yards, two touchdowns and two interceptions, Book also carried the ball 13 times for 50 yards.
Chase Claypool, he wasn't much of a factor, but he did have eight catches for 118 yards.
Quincy Patterson II, was the only star for Virginia Tech, he went 9/28 for 139 yards, one touchdown and one interception.
This game was sloppy from start to finish and here's what I mean.
VT
12 1st downs
4-16 on 3rd down.
240 yards total offense for the game.
Turnovers.
VT, 2
ND,3
Notre Dame head coach Brain Kelly was not happy with his team's performance despite the 21-20 win. Kelly said this after the game.
" We played sloppy and it showed on Saturday, Yes we won but we have a lot of work to do because that was not one of our best performance. I'm happy that we won but that was not a good win for us."
Notre Dame did not do themselves any favors by playing Virginia Tech close like they did because this was a chance to prove themselves that we can beat the elite and this was not what the Fighting Irish needed after coming off of a lose to Michigan 45-14 a week or so ago.
Now the question becomes what about the College Football Playoff Poll.
Georgia, Oregon and Utah did themselves a favor on Saturday with big wins. As for teams like Florida and Baylor they might have hurt themselves some. Florida's loss and Baylor playing a 3-5 West Virginia close all game didn't help their causes at all.
LSU, Alabama, Ohio State, Penn State all had by weeks. Keep in mind LSU And Alabama Faceoff on Saturday and It's winner take all plain and simple. Ohio State and Penn State faceoff on November 23rd in the Horseshoe and it's winner take all in the BIG-10 East.
Clemson Beat up Wofford 59-14, big deal
But keep in mind we do have some teams undefeated that could spoil the party for somebody.
No.5 Penn State faces No.13 Minnesota on Saturday and LSU-Alabama later in the day on Saturday, that's the double main event to look forward to.
But the fact of the matter is this the winners of the LSU-Alabama game and the Penn State-Ohio State Game that could be all she wrote as far as the College Football Playoff.
This Is how I have the top-10 in the College Football Playoff Poll playing out..
No.1 LSU.
No.2 Alabama.
No.3 Ohio State.
No.4 Clemson.
No.5 Penn State.
No.6 Oregon.
No.7 Georgia.
No.8 Oklahoma.
No.9 Utah.
No.10 Minnesota.
That's my top-10 in the College Football Playoff Poll. that's my opinion.
Bottom Line.