Solid Weekend for Red-Hot Harper
Bryce Harper had a pretty nice weekend.
It all started early on Saturday, when Harper, at just twenty-four years of age, signed the largest contract for an arbitration-eligible player in MLB history. Harper inked a one-year, $21.65 million deal with the Nationals for the 2018 season, and will then become a free agent.
Oh boy.
Bryce's new deal also includes a $1 million bonus if he wins the 2018 National League MVP award, with the bonus shrinking if Harper ends up farther back in the MVP race.
Washington also opened a three-game set with Philadelphia at home on Saturday. With the Nats and Phillies tied at four in the ninth inning, who but Bryce Harper should step up to the plate. The man hadn't had much action since signing his new contract earlier in the day, and was understandably getting bored. So, the slugger decided to crush a walk-off, two-run homer to dead center, capping Washington's 6-4 comeback over Philadelphia. That shot was Harper's second walk-off home run to straight-away center against the Phillies this season.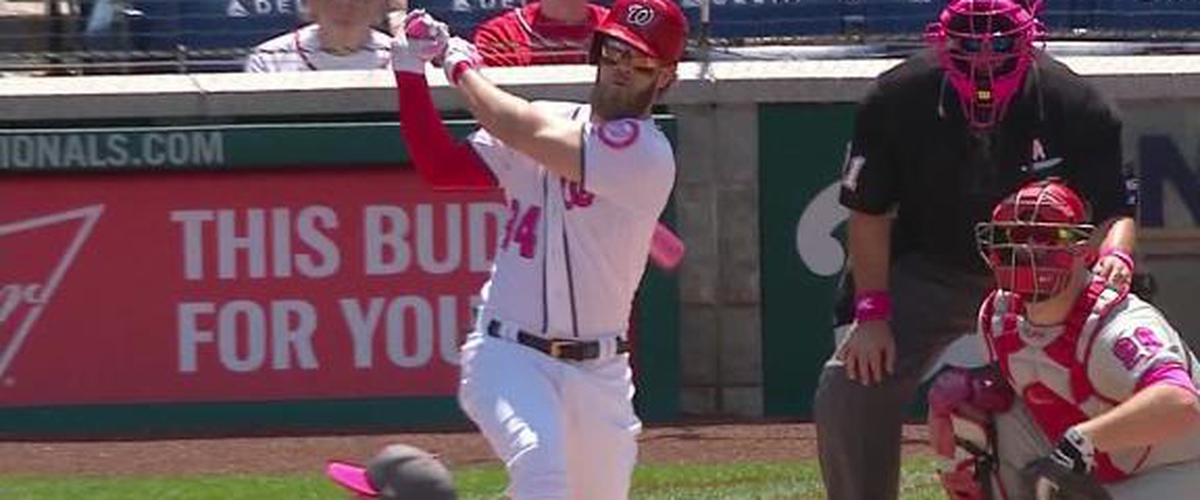 On Sunday, Bryce added a solo homer in game one of a day-night doubleheader at Nationals Park, and went 3-4 with two RBIs in game two. By the end of the weekend, Harper still owned a 2017 batting average of .384 with thirty-four RBIs, second in both categories only to teammate Ryan Zimmerman. Bryce also boasted twelve home runs, tying him with multiple other players for fourth place in the league. Oh yeah, and the Nationals star is now hitting .319 against the Phillies in his career.
So, yeah, Bryce Harper had a really, really nice weekend.
Harper will be a free agent at the end of the 2018 season. If he continues to produce and play in the way that he currently is, it's safe to say that there may be some competition amongst teams for the All-Star outfielder.
(Follow @ECSportsBiz on Twitter!)
(Like and Follow @ECSportsBiz on Facebook!)
---