Meet Baseball's Most Underrated Star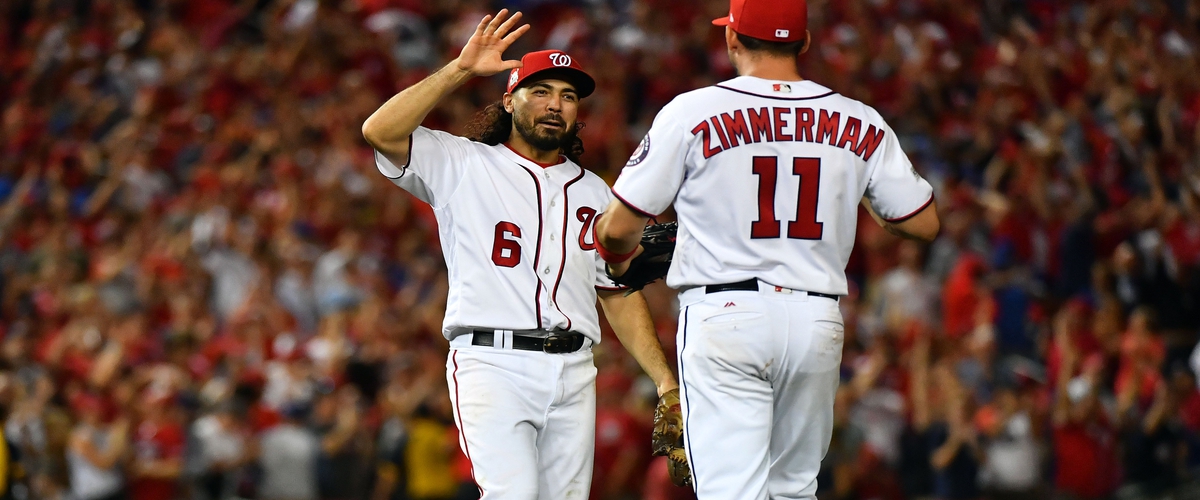 I'm going to be straightforward and honest here, I hate the Washington Nationals. They have one of the worst fanbases in baseball and the annoyance that comes with a certain public enemy #1 (Daniel Murphy) killing us all the time is at best compared to a vasectomy. I respect the Nationals for sure but I do not like them. They have way too many good players for my liking such as Bryce Harper, Max Scherzer, Stephen Strasburg and the aforementioned public enemy #1. There is one player, however, who always goes under the radar.
Think of the best third basemen in baseball. Do the likes of Nolan Arenado of the Rockies, Josh Donaldson of the Blue Jays or even Manny Machado, Jose Ramirez, and Kris Bryant come to mind. But someone who isn't on your mind is likely the incumbent Nationals third baseman, Anthony Rendon.
Rendon is a pain in my side in terms of being a Mets fan. That 6-6 10 RBI game where the Nationals beat us 23-5 still haunts my sleep. I will not, however, deny how freaking good the guy is. The guy rakes, and honestly should be the #2 hitter for the Nationals behind Trea Turner.
Jeff Sullivan of FanGraphs wrote an article last July saying "Anthony Rendon is Everything." In his love letter to Rendon, he brings up a ton of statistics that show that he is nothing short of a superstar. He is a great two strike hitter, a great base runner, and basically does everything correctly. According to Sullivan, per 600 plate appearances, Rendon ranks in the 97th percentile in wins above replacement. He is only behind TWO players. Those players?
Mike Trout (duh) and Freddie Freeman.
This means he's better (sabermetrically) than perenial superstars such as Jose Altuve, Giancarlo Stanton, his teammate Bryce Harper, Nolan Arenado, Corey Seager among SO MANY OTHER PEOPLE.
Fancy metrics not good enough for you? Fine. He batted .301 last season, hit 25 home runs, and drove 100 runs in for, on paper, one of the best offensive teams in the entire league. He also happened to finish 6th in the NL MVP voting last season, ahead of big name players like Kris Bryant, Anthony Rizzo, and Justin Turner.
Someone please explain to me how no one with the exception of the Nationals fanbase and myself think he is a superstar.
Also explain to me how this guy has never made an all star team either.
It is so unfortunate to him and his greatness that he plays in the deepest position in the MLB. If he was perhaps a catcher with those stats, he would be a household name by now. But now, he isn't. It is a disservice to his talents to not know his name.
I expect him to finally get into the public eye this season. He puts up monstrous numbers, plays tremendous defense, and isn't an arrogant hothead. Remember the name Anthony Rendon, and look up some highlights of him, you won't regret it. In fact, here.
---