Agree to Disagree vol. 5: Ranking the 2018 RB Class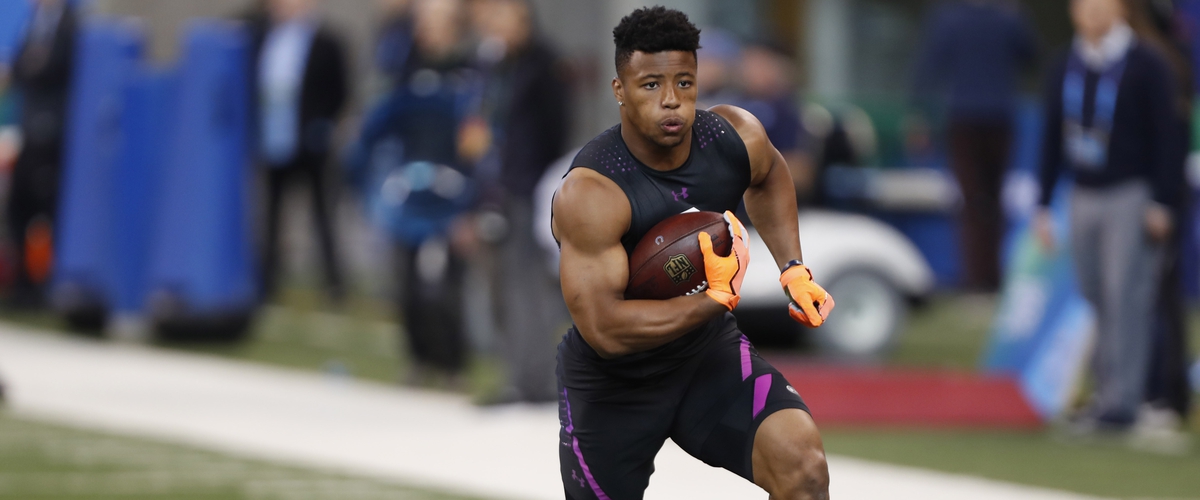 The draft is now just a few days away, suspense is building and Agree to Disagree is back with Positional Rankings, next up is the running backs.
This week rabid Eagles fan, NFL savant, and official co-host of Agree to Disagree, Justin Polasek joins us.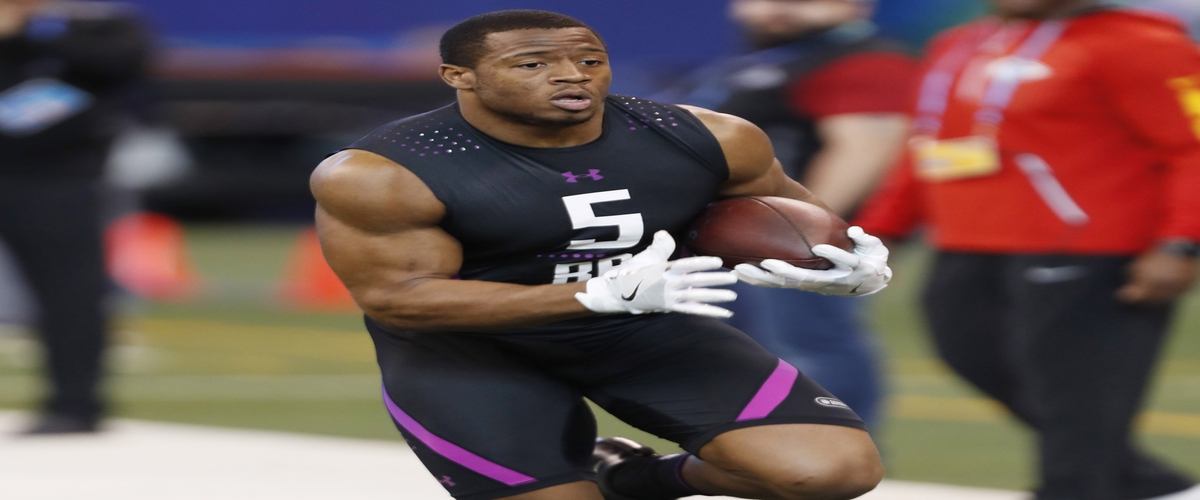 Chris:
1. Saquon Barkley
Reggie Bush was the most exciting running back prospect since Barry Sanders, what does that have to do with Barkley? Well, imagine a 235lb Bush, that's what we're talking about here. Hes the most talented back I've scouted since Adrian Peterson
2. Sony Michel
Michel has a very unique skill set, he's a great receiver, a solid blocker and hes big enough to be effective at the next level between the tackles.
3. Derrius Guice
Guice is a bit one dimensional for my taste. But man does he excel at it. As a power runner Guice compares favorably to Marshawn Lynch and former teammate Leonard Fournette
4. Nick Chubb
Chubb is often overlooked in this deep and talented class, but he has shown the ability to excel in most systems and was extremely productive against tough SEC defenses
5. Kellen Ballage
Ballage is a bit of a projection here. He is far less polished than USC'S Ronald Jones, but has the combination of size and speed to have the better career of the two.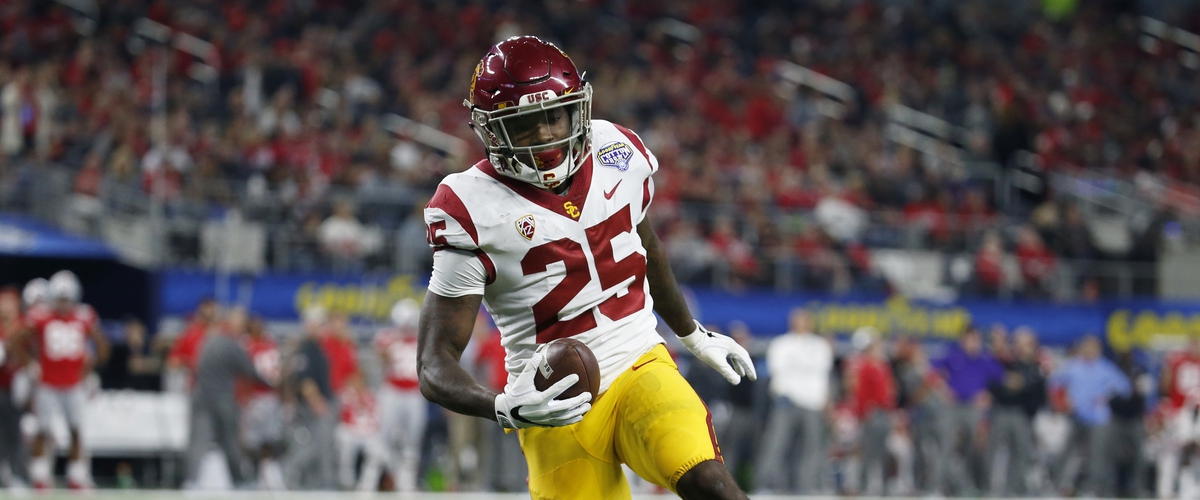 Justin:
1. Saquon Barkley
Penn State:
Saquon is a generational talent. He can do everything you ask and a whole lot more. He's an absolute physical freak of nature.
2. Sony Michel, Georgia:
I put Sony over Guice because he gives you more tools to play with. He's a bigger, stronger Alvin Kamara, and he's one of the better pass blocking backs I've seen in a long time. Catches the ball well, and is quicker than Guice.
3. Derrius Guice, LSU:
Guice is a REALLY good runner out of the back field. He has some work to do learning how to be a reciever and the proper way to block. That said, I wish he was healthy in 2017, before 2017, he was following pretty close behind Barkley. Needless to say, I'm excited to see what he can do in the NFL.
4. Ronald Jones II, USC:
To me this is where the first drop off is, just depends on the type of back you want. Jones is a quick twitch back who can start and stop on a dime. He has cuts for days. Didn't do it too much at USC, but he has the potential to be a good receiving back in the NFL. Needs to add more weight to stay in the NFL for a long time.
5. Rashaad Penny, San Diego St:
At 220, Penny has the frame to last in the NFL and the speed to perform well. He runs hard, can catch passes, block, and even return kicks. He has serious potential, but is a slow learner and may take time to develop into a full role.
You can find our QB rankings at
https://www.sportsblog.com/ballislife/agree-to-disagree-vol-4-ranking-the-2018-qb-class/
Wide Receivers
https://www.sportsblog.com/ballislife/agree-to-disagree-vol-6-ranking-the-2018-wr-class/
Tight Ends
https://www.sportsblog.com/ballislife/agree-to-disagree-vol-6-ranking-the-2018-te-class/
Offensive Tackle
https://www.sportsblog.com/ballislife/agree-to-disagree-vol7-ranking-the-2018-ot-class/https://www.sportsblog.com/ballislife/agree-to-disagree-vol-6-ranking-the-2018-te-class/
Interior Linemen
https://www.sportsblog.com/ballislife/agree-to-disagree-vol7-ranking-the-2018-ot-class/https://www.sportsblog.com/ballislife/agree-to-disagree-vol-6-ranking-the-2018-te-class/