Cold Hard Truth: Johnny Manziel is more likely to be on an NFL Roster than Colin Kaepernick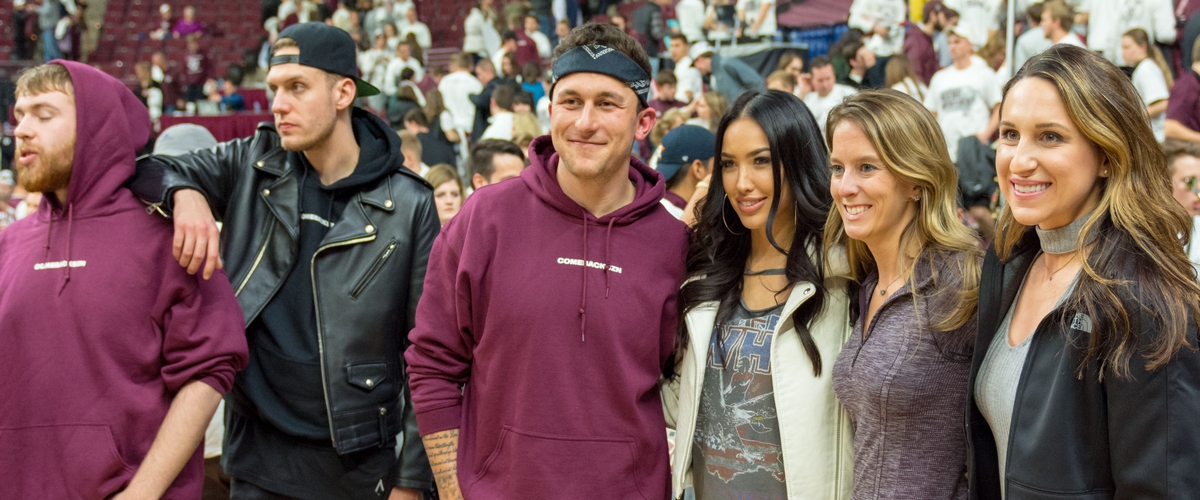 Cold hard truth is a segment where I break down unpopular opinions or difficult situation and respond with the truth on these topics, no matter how controversial or difficuilt.
This week Johnny Manziel threw at the San Diego State and the Texas A&M pro days, and people noticed. The Johnny Football hype train is at its highest point since the former college star flamed out of the NFL after his second season in Cleveland. During the same time frame Colin Kaepernick, the former 49ers QB, released a video, showing his own pro day style work out, and while he looked good, the feeling about the workout was dramatically different. Before I begin, I'd like to point out that I believe that both of these players are talented enough to be starting in the NFL right now however, Lets make this abundantly clear, only one of these QB's has a remote chance at an NFL return, and its the former A&M star.
Yes, Kaepernick is the more proven QB.......
Yes, I also know that Kaepernick probably has the higher ceiling....
And I even understand, that it is Johnny, not Colin that flamed out the NFL due to illegal behavior and admitted drug use.......
But the reality remains the same, in the near future Manzeil will probably get another shot, and Kaepernick never will.....
I don't make this point out of judgement about Colin's protest, at the end of the day, that is only a small reason why the NFL has turned its back on one of its former stars. The fact of the matter is even though, I do not personally believe in the venue in which the protest occurred, I do applaud his decision to stand or not stand for something that he truly believes. With all of that said, this still has little to do with his lack of an NFL job. If the NFL owners could give someone with drug issues a second chance, eventually they could forgive a protest. The difference in this case is, when Kaepernick did not a get an NFL job, he sued the NFL owners. In any privately owned business, you will not get hired if you are a threat to sue. The NFL is no exception.
Repeat after me, by the time the season starts Johnny Manziel will be on an NFL team or practice squad.
And with it, we will all know, that second chances are awarded for players who came back from
Drug abuse......
Bad practice habits.......
uneven play.....
but when you sue, you are virtually unemployable, Sorry Colin.... Thats just the Cold hard truth