NBA Rumors: Paul George Is 'Perfect' For Philadelphia 76ers, Jim Jackson Says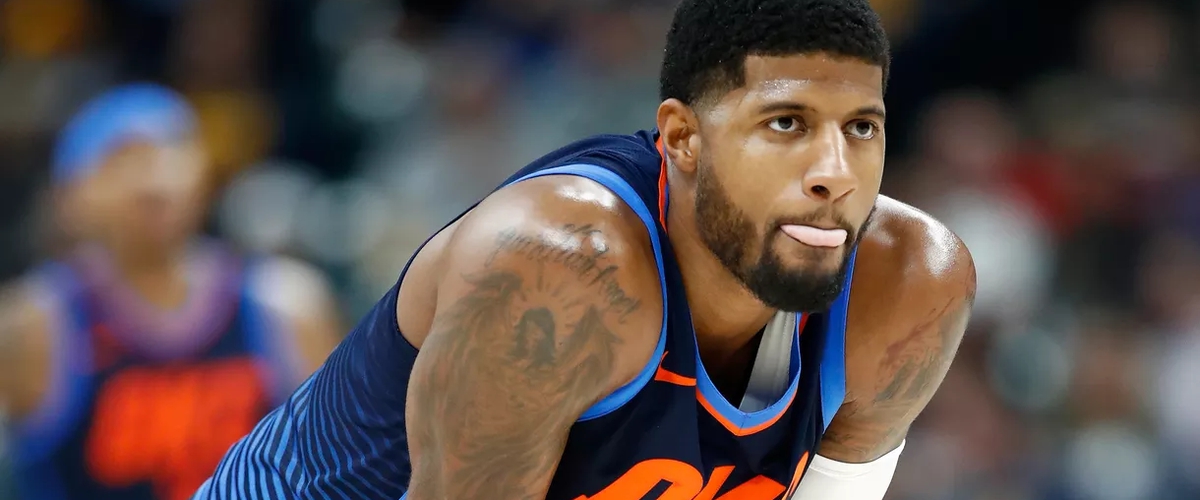 (Photo by Andy Lyons/Getty Images)
Oklahoma City Thunder forward Paul George is about to face a lot of questions this summer if he chooses to opt out of his current contract and enter unrestricted free agency. He had been adamant in declaring his loyalty for OKC in recent interviews, saying that he likes being there and he could see himself staying beyond this season.
However, analysts believe that if the Thunder exits the first round of this year's playoffs against the Utah Jazz, George is more likely to leave the team in the coming offseason and weigh his options in the free agency market.
OKC is currently down 1-2 to the Jazz with Game 4 on Monday night at the Vivint Smart Home Arena. Some pundits say that going down 1-3 would be the beginning of the end for the Big Three of George, Carmelo Anthony, and Russell Westbrook in Oklahoma City.
Thus, one of the questions for George would be, where is his ideal landing spot this summer? The five-time NBA All-Star is heavily-linked to a homecoming in Los Angeles with the Lakers, but a potential move to the Philadelphia 76ers has been making the rounds across the rumor mill at the moment.
Former NBA player and current Fox Sports analyst Jim Jackson is one of those who believe that George is an ideal fit to the Sixers. Guesting in a recent episode of Colin Cowherd's The Herd, Jackson agreed with the host saying that the former Most Improved Player is "perfect for Philly," which could potentially form their own Big Three with Joel Embiid and Ben Simmons.
Jackson insinuated that George joining the Sixers and coming back to the East would instantly make the team one of the best in the conference. He also implied that a pick-and-roll game involving George and Embiid would be unstoppable.
The next question here would be, do the Sixers have enough cap space to sign George? The answer, yes.
The Sixers Sense's Bret Stuter said that the expiration of J.J. Redick's $23 million deal would be enough to sign George, further speculating that he may agree to a two-year, $50 million contract. Stuter also thinks George is perfect for Philadelphia because the former Fresno State standout "does not dominate the team he is on," but instead "fills his responsibility to the team to the best of his ability."
For Lakers fans, this would indeed be an unwelcome development as the offseason nears.
---