NBA Playoffs 2018: Donovan Mitchell's 33 Leads Jazz To 113-96 Rout Over Thunder, Utah Takes 3-1 Series Lead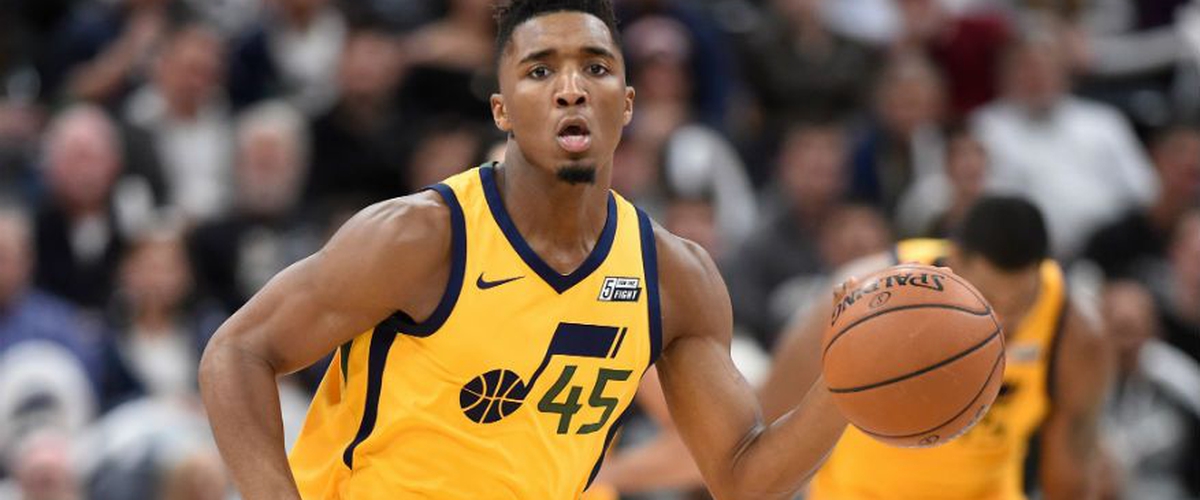 (Photo by Gene Sweeney Jr./Getty Images)
Rookie shooting guard Donovan Mitchell scored 33 points to help the Utah Jazz pull of a 113-96 Game 4 victory over the star-studded Oklahoma City Thunder on Monday at the Vivint Smart Home Arena in Salt Lake City. The Jazz are now up 3-1 in their best-of-seven first-round series with the Thunder.
Mitchell shot 13-for-28 from the field, including a 3-for-8 stint from three-point range. The 21-year-old NBA freshman also hauled down seven rebounds and dished off four assists with one shot block in another impressive all-around performance.
All of head coach Quin Snyder's starting five have scored in double figures headed by Joe Ingles who had 20 points, three boards, and four assists. Rudy Gobert pulled off a double-double of 16 points and 10 rebounds shooting 7-for-11 while Derrick Favors and Ricky Rubio had 13 points each. Undrafted player Royce O'Neale contributed 10 points and nine boards coming off the bench.
The Thunder was led by Paul George with 32 points, six rebounds, two assists, and two steals in 40 minutes, but continued to struggle from the field as he shot only 9-for-21. Russell Westbrook had 23 points, 14 rebounds, and three assists with five turnovers.
Carmelo Anthony was the third player in the starting lineup to score in twin digits with 11 points and six rebounds while Alex Abrines came off Billy Donovan's bench hitting 3-for-3 field goals for 10 points.
OKC started strongly, ending the first quarter with a 30-24 lead before Utah managed to claw back in the second period behind three consecutive three-point shots by Ingles to build a six-point lead at the half, 58-52. The Jazz went on to dominate the third quarter, increasing the lead to as much as 21 points, and never relinquished it since then.
"The whole year, one of the things that we've wanted to do collectively is try to generate open shots," Snyder said after the match. "You're not always going to make them, but you want to keep taking them. Eventually, you're going to make some. We hit some timely ones in the second half."
Game 5 is scheduled on Thursday at the Chesapeake Energy Arena in Oklahoma City.
---