College Basketball Notebook: ACC Edition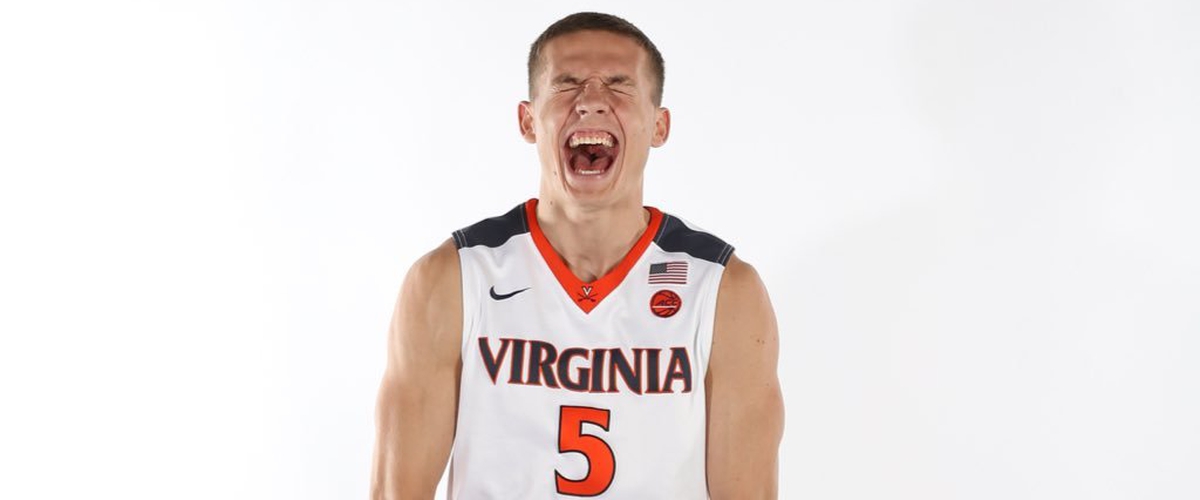 -We are very excited to announce a college basketball series of articles on BeastLine Sports! From now until the end of January, we will try and post articles regarding each of the major conferences in college basketball (ACC, American, Atlantic 10, Big East, Big Ten, Big 12, Pac-12, SEC, WCC) and some high profile mid-major teams as well. Today, we'll start off by highlighting the ACC, some key players, teams to watch, and potential tournament predictions!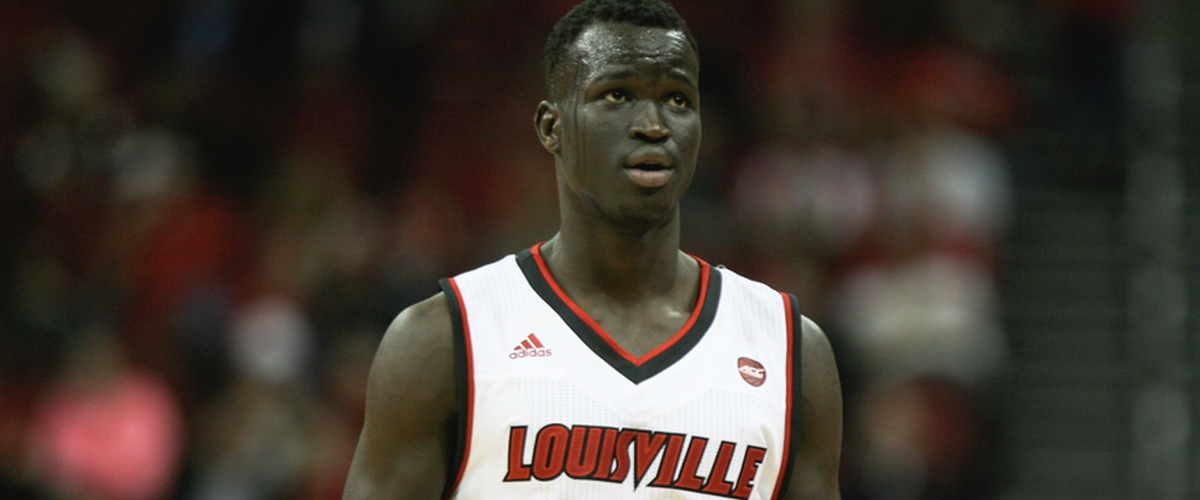 ACC: The Top-Tier
#2: Virginia Cavaliers (17-1, 6-0):
-The Virginia Cavaliers are currently ranked #2 in the nation, and in our original college basketball article (check it out if you haven't already!) I listed UVA as a team to watch. I was skeptical of the Cavaliers, because they weren't really tested out of conference, aren't laden with talent, and lacked a go-to guy. However, I have been proved wrong, Virginia is for real. The Cavaliers are led by a stellar backcourt which includes former 5-star recruit Kyle Guy (15.5 PPG, 2.4 RPG, 44.5% 3-PT), senior Devon Hall (12.7 PPG, 4.1 RPG, 3.4 APG), and sophomore Ty Jerome (9.6 PPG, 3.1 APG, 2.4 RPG). Virginia also has the ultimate glue-guy in forward Isaiah Wilkins (leads the team in RPG, SPG, and BPG), and has a 6'10 center in Jack Salt who gives UVA some much needed size. Add in talented freshman De'Andre Hunter, graduate transfer Nigel Johnson, and big man Mamadi Diakite, and Virginia has a solid, 8-man rotation that will be a tough out for teams come NCAA tournament time.
Key Statistics:
-Virginia ranks top-10 in both FG% defense (2nd in the nation, allowing 36.4% FG) and 3-PT% defense (10th in the nation, allowing 29.4%). This is Virginia's identity; playing lockdown defense, and controlling the tempo. UVA plays at the slowest pace in the nation, and when you couple that with one of the best, if not the best defense in the nation (UVA allows the fewest amount of PPG), the Cavaliers are extremely tough to beat.
-Virginia commits the 2nd fewest turnovers per game out of 351 D-1 NCAA teams (9.4 per game), and have the 8th best turnover margin (+4.9). UVA rarely turns the ball over, they are able to force turnovers (7.2 steals per game), and they have an elite defense, you see why UVA is ranked #2 in the nation.
-One of the few things UVA isn't elite in is on the glass. The Cavaliers are ranked 150th in rebound margin (+1.6), and they rarely get second chances on offense (8.4 offensive rebounds per game, ranked 300th in the nation). If, UVA were to run into a team that can dominate the glass and has a lot of size (cough, cough, Duke), they could be in for a lot of trouble.
#5 Duke Blue Devils (16-2, 4-2):
-If the Duke Blue Devils knew how to play defense, they would be virtually unstoppable. Duke's starting five contains four 5-star recruits (all who are freshman), and senior leader Grayson Allen, who has had tremendous success in college already. Duke arguably has the most talent of any team in the country, and they are led by Player of the Year candidate Marvin Bagley III (22.0 PPG, 11.7 RPG), and his frontcourt mate, Wendell Carter Jr. (13.5 PPG, 9.1 RPG). Duke has struggled defensively, and in a rare sight, haven't been a lights out shooting team (although freshman Gary Trent Jr. is really starting to come on). A concern for Duke is the lack of depth they have; Coach K usually has an eight man rotation, but places a ton of burden on his starters (Trent Jr., Bagley III & Allen all average over 30 MPG while Duval averages 29.9). Lately, backup big men Javin DeLaurier and Marques Bolden have been hurt, which has forced some bench players like Alex O'Connell and Justin Robinson to step up. If Grayson Allen can return to his junior-year form, and the Blue Devils figure out how to play defense, they will be an extremely dangerous team.
Key Statistics:
-Duke is one of the best rebounding teams in the nation (2nd in offensive rebounds per game at 14.8 per night, and #2 in rebound margin at +11.3). This is a major reversal for usual Duke teams, as Coach K always seems to have a smaller team that shoots a ton of threes but is vulnerable inside. Not this year, as Marvin Bagley and Wendell Carter combine for 20.8 rebounds per game alone! There aren't too many teams that can match Duke's size, and if the Blue Devils continue to feed the low post, odds are good things will continue to happen.
-Duke's defense is horrible, so bad in fact that they allow 73.8 PPG, which ranks 218th in the NCAA. Opponents shoot 40.9% from the floor, which isn't too bad, but they get torched from behind the arc, as opponents shoot 35.5% from 3-PT range, which puts Duke at 220th in the nation. If Duke were to face a team that can really space the floor, and make Wendell Carter Jr. or Marvin Bagley cover a shooter, Duke's advantage of protecting the paint is erased. It'll be something to note later in the year.
Louisville Cardinals (14-4, 4-1):
-The Louisville Cardinals were left for dead when Rick Pitino was canned before the season started, and when 5-star prospect Brian Bowen was ruled ineligible. Ranting about the FBI investigation is for another article, and while it was unfortunate for the Louisville players, they have surpassed expectations this season. I loved this team pre-season as they checked off all the major boxes I look for from a title contender; they have a senior leader (Quentin Snider), two potential go-to scorers (Deng Adel, V.J. King), and great size (Ray Spalding, Anas Mahmoud and Malik Williams are all 6'10 or taller). Louisville is led by junior forward Deng Adel (15.7 PPG, 4.6 RPG, 2.7 APG), senior point guard Quentin Snider (13.1 PPG, 4.2 APG, 3.1 RPG), and their twin-tower frontcourt in Ray Spalding (11.7 PPG, 9.2 RPG) and Anas Mahmoud (7.8 PPG, 6.2 RPG) who combine to average 5.7 blocks per game! While V.J. King hasn't taken the leap forward I expected, but he has still been a solid contributor with 8.9 PPG. Most importantly, Louisville seems to have finally found their footing without Rick Pitino; as they have gone 4-1 since their embarrassing loss to Kentucky, a stretch which included road wins against Florida State and Notre Dame. The arrow is pointing up for Louisville.
Key Statistics:
-Louisville is great at collecting defensive statistics. Louisville averages 7.4 blocks per game (2nd in the nation), 7.3 steals per game (73rd in the nation), and allows opponents to shoot a meager 38.8% against them (14th in the nation). Louisville is an elite defensive team, and they run an extremely tough matchup zone. It's hard to score on the Cardinals, and while they aren't as elite as Virginia, they are a terrific defensive team in their own right.
-The main concern I see in Louisville is an inconsistent offensive game. The Cardinals shoot a decent percentage from the floor, but if they go cold offensively, they really struggle to remain competitive. For example, in their 29-point loss to Kentucky, Louisville shot 34.8% from the floor, and 12.0% from 3-PT range. While most teams will lose that game also, the Cardinals got torched in transition defense as well. Louisville desperately needs to have their top scorers on point for them to stay in games.
#15 North Carolina Tar Heels (15-4, 4-2):
-Part of me really didn't want to include UNC in this top-tier, but I felt I had to. I'm not sold on this UNC team; they are very dependent on Joel Berry (17.4 PPG, 3.1 RPG, 3.0 APG) and Luke Maye (17.8 PPG, 10.5 RPG, 2.4 APG), and while they have other solid players (Theo Pinson, Cameron Johnson, Kenny Williams, Garrison Brooks), they have a propensity to not show up for games. The Tar Heels looked awful against Michigan State, lost to home against Wofford, had Virginia completely control the game, and almost let a poor Wake Forest team upset them in the Dean Dome. UNC has looked better lately, and they still have impressive wins and a lot of talent, but it doesn't feel as if this Tar Heel team can make a deep run in the dance.
Key Statistics:
-Per usual, the Tar Heels are one of the best rebounding teams in the nation, even after losing Kennedy Meeks, Tony Bradley and Isaiah Hicks. UNC ranks #1 in rebound margin, and 18th in offensive rebounds per game. Teams rarely beat UNC on the glass, in large part due to Luke Maye (10.5 RPG), Theo Pinson (5.3 RPG), and Cameron Johnson (5.4 RPG).
-I'll pinpoint one individual player here: Theo Pinson. Pinson is one of my favorite players in college basketball, but he has really struggled to shoot the ball this season. Theo is shooting a putrid 12.9% from 3-PT range, which is causing Pinson to start to lose his confidence. Theo fills the stat sheet (5.3 RPG, 4.4 APG) and is such a valuable defensive player, but if he can't find a rhythm in his jump shot, UNC could have to play 4-on-5 when they have the ball.
-One thing I really like about UNC is how they share the ball. The Tar Heels average 17.6 assists per game (23rd in the nation), and shoot 38.5% from 3-PT range (51st in the nation). When the ball is hopping for UNC and finding the likes of Joel Berry (37.7%), Luke Maye (48.2%), Kenny Williams (42.7%) and Cameron Johnson (39.5%), the Tar Heels can score with anybody.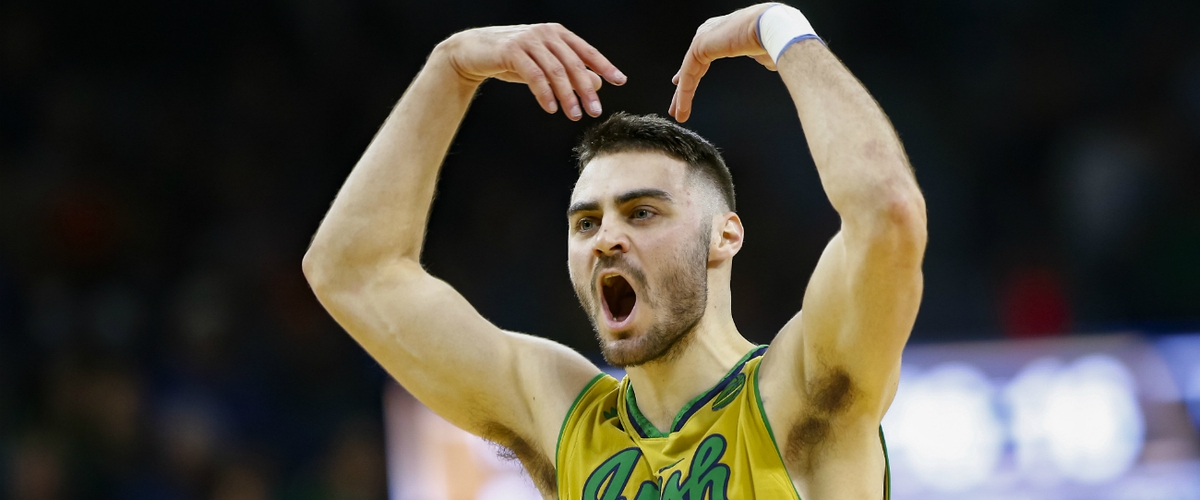 ACC: The Mid-Tier
#25 Miami Hurricanes (13-4, 2-3):
-The Miami Hurricanes are loaded with talent, including center Dewan Huell (13.9 PPG, 6.9 RPG), 5-star sophomore Bruce Brown Jr. (11.0 PPG, 7.1 RPG, 3.8 APG), 5-star freshman Lonnie Walker IV (9.2 PPG, 2.8 RPG), and senior leader Ja'Quan Newton (8.5 PPG, 2.8 APG, 2.1 RPG). Miami definitely has the talent to crash the Final Four party come tournament season, the question is if they can fully tap their potential. Miami can get selfish at times, they don't shoot the ball particularly well (47.0% from the floor, 34.7% from 3-PT), and are ranked 339th in the nation, out of 351 teams in FT% (63.8%). However, Miami is an elite defensive team, and is 15th best at defending the 3-PT line (opponents shoot 30.0%). Miami is going to have a tough time putting games on ice with that horrible number, but, if they get all of their talent can begin to mesh, they will be a team nobody wants to face when the tournament is released.
Notre Dame Fighting Irish (13-6, 3-3):
-The only thing preventing me from listing Notre Dame in the top-tier of the ACC is injuries. Losing Bonzie Colson (21.4 PPG, 10.4 RPG), who many considered an All-American type of player, until late February is a brutal blow, and having Matt Farrell (16.3 PPG, 5.3 APG, 2.2 RPG) miss multiple games due to an ankle injury didn't help their cause. However, like I mentioned earlier, this could make the Irish strong come tournament time, as the role players have had to step up. Sophomore guard T.J. Gibbs has been phenomenal (16.4 PPG over his last 5), and while freshman D.J. Harvey has struggled with his shot (39.0% FG), Mike Brey has begun to trust him more. The key thing to remember about Notre Dame is how well coached they are; the Irish commit the fewest fouls per game in the country (13 per), and have had only 1 player foul out all season. Notre Dame also ranks top-10 in fewest turnovers per game. When the Irish get healthy, and if they can sneak out 9 conference wins, they will be a dangerous dark horse in the tournament.
#20 Clemson Tigers (15-3, 4-2):
-The Clemson Tigers have been an extremely pleasant surprise, as Head Coach Brad Brownell has his team playing their best ball since he took over as head coach in 2010. Even after losing prized player Jaron Blossomgame, the Tigers have improved, with an extremely balanced offensive attack (5 players average double figures in PPG). Clemson is led by three strong upperclassmen; junior guard Marcquise Reed (16.2 PPG, 4.7 RPG, 2.9 APG), senior forward Donte Grantham (14.3 PPG, 7.1 RPG, 2.4 APG), and junior guard Shelton Mitchell (12.3 PPG, 4.3 APG, 2.4 RPG). Add in senior guard Gabe DeVoe (11.4 PPG, 4.7 RPG), and junior big man Elijah Thomas (11.2 PPG, 7.8 RPG), and the Tigers are a serious contender in the ACC, and in the nation. Clemson is extremely efficient offensively (38th in the nation in FG%), and they rebound the ball well. The main concerns for Clemson? Whether they truly possess a go-to scorer on their roster, and if they can stay out of foul trouble. Clemson only has 7 players play north of 10 MPG, and if one of their five starters gets early fouls, it'll be tough for the Tigers to rebound from that.
Florida State Seminoles (13-5, 2-4):
-Florida State has struggled so far in conference play, but mainly due to an incredibly tough schedule. Florida State has already played Duke & Miami on the road, Louisville, UNC, Syracuse and Boston College. Ideally, the Seminoles probably wished they got out of that stretch at 3-3 or 4-2, and a loss to Boston College doesn't look that great. However, the Seminoles are still a very good team (and almost beat Duke in Cameron Indoor). The Noles have an extremely balanced attack and are a very deep team (9 players average 10+ MPG). FSU always has one of the biggest teams in the country, and this year is no exception, with freshman big Ike Obiagu (7'0) and junior Christ Koumadje (7'4). Wings Terance Mann (15.5 PPG, 6.4 RPG, 2.9 APG), and senior Braian Angola (14.3 PPG, 4.7 RPG, 3.4 APG) give FSU two all-around players, and help FSU space the floor. Florida State has some weaknesses, especially their 13.8 turnovers per game (212th in NCAA), and poor free throw shooting (68.0%, 264th in the nation). Florida State plays an extremely fast pace and can really score the basketball, the question is if they can get enough quality wins to sneak into the tournament.
Virginia Tech Hokies (13-5, 2-3):
-Virginia Tech was a popular sleeper team for many this year, despite the fact that they lost their two leading scorers from last year. Virginia Tech is another well-balanced team that can really score (15th in the NCAA in scoring, 2nd in FG%, 25th in 3-PT%), and will give almost any defense in the country fits. Buzz Williams isn't afraid to play small (Kerry Blackshear Jr. is the only player to average 10+ MPG and be over 6'6), and it allows him to space the floor to an extreme level, and score a ton of points. Ahmed Hill (15.3 PPG), Blackshear Jr. (13.6 PPG), Justin Bibbs (13.3 PPG), Nickeil Alexander-Walker (11.9 PPG), and Justin Robinson (11.4 PPG), all average double-figures scoring, and it makes the Hokies so difficult to defend. On the downside, Virginia Tech rarely gets second chance opportunities (7.6 ORPG, 334th in the NCAA), and averages only 2.7 blocks per game (257th in the NCAA). While the Hokies' lack of size might come back to bite them, they will still be a dangerous team thanks to their offensive firepower.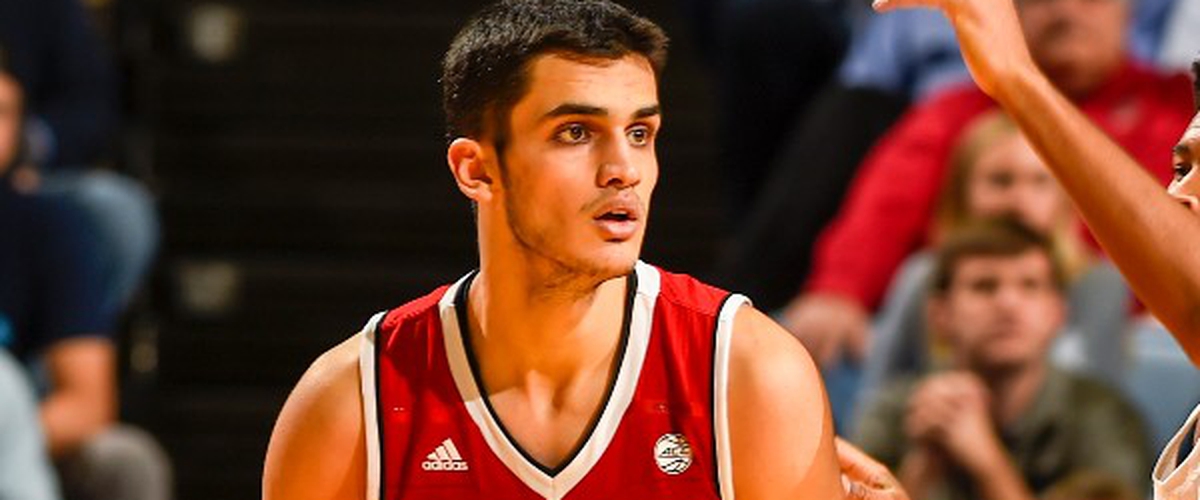 ACC: Fringe Contenders
NC State Wolfpack (13-6, 3-3):
-Under first year head coach Kevin Keatts, the NC State Wolfpack have exceeded expectations so far. The Wolfpack have two marquee wins against Arizona and Duke, they also have a win over Clemson, and their only bad loss is to UNC Greensboro. NC State has a chance to make the tournament, and if they could beat UNC in one of their two matchups, and add in a win against Florida State, Miami or Louisville, they very will might sneak in. Led by graduate transfer Allerik Freeman (13.8 PPG, 4.4 RPG), and promising sophomore big man Omer Yurtseven (12.8 PPG, 6.8 RPG), the Wolfpack have a solid team.
Syracuse Orange (13-6, 2-4):
-I was very high on Syracuse initially, but to be honest, the Orange haven't looked good in a while. Syracuse is one of the tallest teams in the nation and are extremely tough to score against thanks to their 2-3 zone, but they are an awful shooting team (32.0% 3-PT, ranked 304th in the NCAA, 42.4% FG, 289th in the NCAA). Syracuse has also lost in conference play to a weak Wake Forest team, and has coughed up opportunities for signature wins against Virginia, Florida State and Notre Dame. The Orange have one of the best players in the ACC in Tyus Battle (19.8 PPG), but have only two other players who average double figures scoring. If Syracuse can't score the basketball, they'll have a tough time reaching the Big Dance.
Georgia Tech Yellow Jackets (10-8, 3-2):
-If Georgia Tech didn't get killed by suspensions and injuries early on in the season, they would probably be a mid-tier team. However, their top two players, Josh Okogie (17.8 PPG, 5.1 RPG) and Tadric Jackson (13.7 PPG, 4.5 RPG), have each missed at least 3 games (Okogie has missed 8 and Georgia Tech went 4-4 without him). Georgia Tech has played much better recently, and still has the talent (Okogie, Jackson and Ben Lammers) to win 8-9 games in conference play. The question is, will that be enough to get them into the Big Dance? With terrible losses to Grambling State and Wright State, Georgia Tech might have to win 11 conference games to get in.
Boston College Eagles (13-6, 3-3):
-Boston College has been the worst team in the ACC for the past few seasons, but they have shown dramatic improvements this year. The Eagles have one of the best backcourts in the nation in Jerome Robinson (18.2 PPG, 3.6 RPG, 3.3 APG), Ky Bowman (16.4 PPG, 7.1 RPG, 5.1 APG), and Jordan Chatman (13.4 PPG). Losing senior leader Deontae Hawkins for the season hurt, but Boston College has still had tremendous success. The Eagles don't have any bad losses, and have a marquee win against Duke. I think they might have a shot to make the tournament, but if not this year, than the Eagles will definitely crack it next year. Robinson, Bowman, Chatman and Nik Popovic (9.4 PPG) will all be back next season in Chestnut Hill.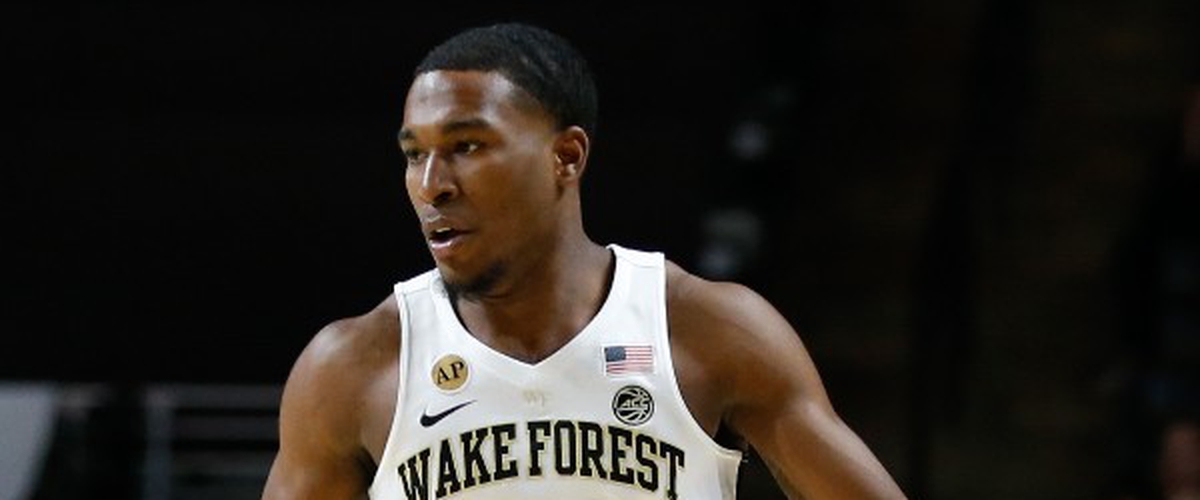 ACC: Non-Contenders
Wake Forest Demon Deacons (8-10, 1-5):
Wake Forest was expected to take a step back this season when John Collins departed for the NBA, but I don't think anyone expected such a steep decline. Wake Forest has been BAD, despite having a solid lead guard in Bryant Crawford (16.2 PPG, 4.7 APG, 2.9 RPG). The Demon Deacons only chance to make the tournament is to somehow win the ACC Tournament and grab an automatic bid. Good luck with that.
Pitt Panthers (8-11, 0-6):
Honestly, I think Pitt has been better than I thought they would be, which is shocking since they are 8-11. The Panthers lost literally everybody from a year ago; Jamel Artis, Michael Young, Cameron Johnson, Sheldon Jeter and Chris Jones, their five leading scorers, are all gone. A huge rebuild is on for Pittsburgh, and Kevin Stallings is a fine coach to run it. Be patient Pitt fans, the Oakland Zoo will rock again, hopefully sometime soon.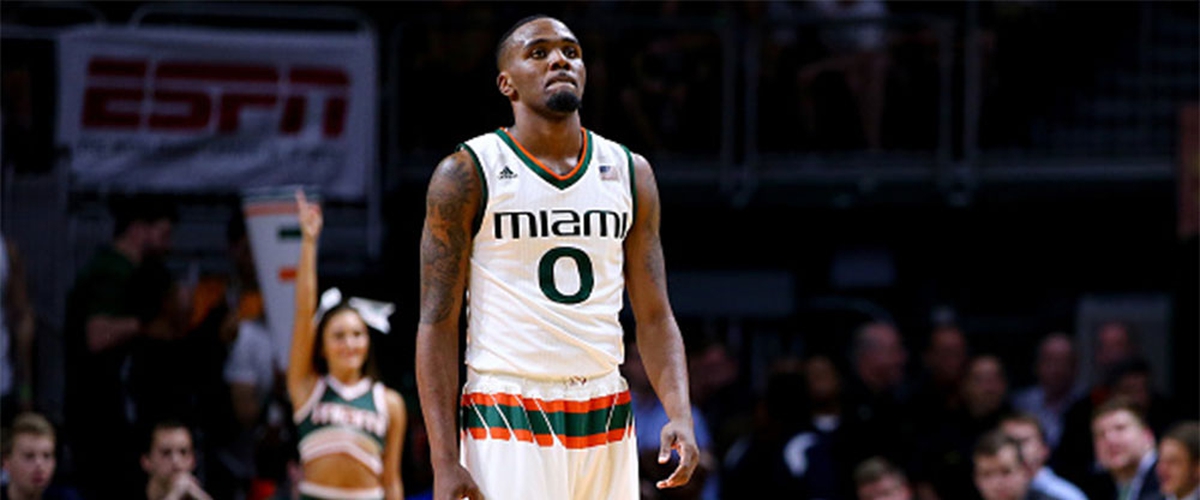 ACC: Players to Watch
1. G-Marcquise Reed (Clemson Tigers, Junior)
-Marcquise Reed is currently the leading scorer for the Clemson Tigers, and he is a key cog in their success. Reed is an exceptional offensive player; averaging 16.2 PPG, 4.7 RPG, 2.9 APG while shooting a 47/86/41 line. Those are really solid numbers, and the Robert Morris transfer has also been getting after it on defense, averaging 1.8 steals per game. Reed plays next to point guard Shelton Mitchell a lot, so his ability to knock down perimeter jump shots has been huge. If Clemson wants to continue their success, Reed is a name to watch. He'll have to be up for the challenge of going toe-to-toe with players such as T.J. Gibbs, Matt Farrell, Kyle Guy, Tadric Jackson, and Joel Berry in their upcoming schedule.
2. F/C-Martinas Geben (Notre Dame Fighting Irish, Senior)
-With Bonzie Colson being out for a few months, Martinas Geben is a guy that Mike Brey really needs to step up. Geben, a 6'10 big, has been exceptional this season, averaging 9.9 PPG, 8.0 RPG, while shooting 62.9% from the floor. In the games Bonzie Colson has missed, Geben has upped his production to 13.2 PPG, and 12.4 RPG. This is exactly the type of production Notre Dame needs from Geben if they want to stay afloat without Colson. Geben has been fantastic, and if he can continue that for the next few games for the Irish (@ Clemson, vs Va Tech, @ Duke), then Notre Dame has a chance to stay in the thick of the ACC race.
3. PG-Ja'Quan Newton (Miami Hurricanes, Senior)
-I've been a huge fan of Ja'Quan Newton for a while now, and I really expected him to be "the guy" for the Hurricanes this season. That has not been the case this season, as Newton has struggled to averages of 8.5 PPG, 2.8 APG, and 2.1 RPG. While much of the statistical decline can be attributed to newcomer Lonnie Walker IV, and the growth of Dewan Huell and Bruce Brown Jr., Newton has regressed enough to the point that we can question if he can still propel this team to the Final Four. In his junior season, Newton averaged 13.5 PPG, 3.5 RPG and 3.4 APG, while shooting 45.2% FG, 27.5% 3-PT, and 69.9% on FT. This season, Newton's scoring average has dropped by 5 points per game, and his percentages from the 3-PT line and FT line are way down (13.3% 3-PT, 60.5% FT). Newton has cut his turnovers down, and is still an elite defender, but he needs to find his offensive mojo again if Miami wants to truly fulfill its potential.
4. F/C-Garrison Brooks (North Carolina Tar Heels, Freshman)
-Garrison Brooks is the starting center for the UNC Tar Heels, and he often plays next to standout Luke Maye. Brooks has had some big shoes to fill, as Kennedy Meeks, Isaiah Hicks and Tony Bradley all departed due to graduation, or the NBA Draft. Brooks, while he's been solid, hasn't been setting the world on fire. Brooks is averaging 5.4 PPG and 4.4 RPG, while shooting a putrid 50% from the free throw line. Brooks has a lot of time to improve, but the Tar Heels are going to need some more development from the promising freshman if they hope to make a run this March. Over his past five games in particular, Brooks has averaged just 2.4 PPG, 3.6 RPG, and has seen only 14.6 MPG (he averages 17.7 for the season). Brooks has to regain his confidence if the Tar Heels want to be a title contender.
5. PG-Trevon Duval (Duke Blue Devils, Freshman)
-I am torn on Trevon Duval, as he is an amazing talent, but I haven't seen a phenomenal game yet from him. Duval has solid averages of 12.5 PPG, 6.3 APG, 2.1 RPG, 1.7 SPG and 2.5 TOPG, which is solid for a freshman point guard. However, Duval's struggles come as a shooter; he is shooting just 26.0% from 3-PT range this season, despite taking 2.8 3-PT attempts per game. Duke loves to force the ball down low to Marvin Bagley and Wendell Carter Jr., and they key to success would be to surround those two with three perimeter shooters, making the defense either sacrifice a close-range shot to Bagley or Carter, or an open three to a good shooter. However, with Duval on the court, an opposing team can choose to double off of him, which kills the floor-spacing of Duke's offense. Obviously, developing a consistent perimeter shot takes time, but Duke needs Duval to be more effective and efficient offensively, especially to help cover up their horrible defense.
ACC: Key Upcoming Games to Watch
Saturday, January 20:
Florida State Seminoles @ Virginia Tech Hokies (12:00-ESPN2)
-This is a game both teams really need to have. Florida State has had a tough schedule so far, and a road win against a quality Va Tech team would go a long way to solidifying their resume. Virginia Tech can't really afford to lose a home game against a team that has a similar talent base.
Prediction: Florida State (87-82)
Georgia Tech Yellow Jackets @ North Carolina Tar Heels (2:00-ESPN2)
-Georgia Tech needs a signature win to keep their tournament hopes alive, and a road win over UNC would check that box. The Tar Heels have more talent, but haven't looked invincible lately. Maybe they can build off of their impressive win against Clemson.
Prediction: North Carolina (84-70)
Notre Dame Fighting Irish @ Clemson Tigers (4:00-ESPN)
-This should be one of the better games from Saturday. Notre Dame is missing Bonzie Colson, but they have played admirably since he went down. Clemson is looking to rebound after their tough loss to UNC, and they have the balance to hurt Notre Dame.
Prediction: Clemson (86-83, 2 OT)
Sunday, January 21:
Miami Hurricanes @ NC State Wolfpack (12:00-ACCN)
-NC State has notched some impressive wins over the past few weeks, and they'll look to continue that trend against Miami. Miami is coming off a game to Duke in which they probably should've won. This should be a fun, competitive game
Prediction: Miami (67-58)
Louisville Cardinals @ Boston College Eagles (12:00-ACCN)
-Louisville is starting to find their rhythm, as Deng Adel, Ray Spalding and Anas Mahmoud are all starting to click. Boston College has a tremendous backcourt, but it should be tough for Robinson, Bowman and Chatman to finish inside against the twin-towers of Spalding and Mahmoud.
Prediction: Louisville (70-59)
Monday, January 22:
North Carolina Tar Heels @ Virginia Tech Hokies (7:00-ESPN)
-This game promises to be high-scoring, and it'll be interesting to see how both teams play on Saturday. Virginia Tech, if my predictions will be correct, should be desperate for a win, but they match up poorly against a North Carolina team that should tower over them. Still, I think the desperate Hokies should come out firing
Prediction: Virginia Tech (91-84)
Thanks for reading, and we hope you all really enjoyed this in-depth look at the ACC! More conference notebooks will be released throughout the end of January, so be on the lookout and follow our twitter (@BeastlineSports)!
---