Duke-Bound All-American Zion Williamson Is Out To Prove Every Naysayer Wrong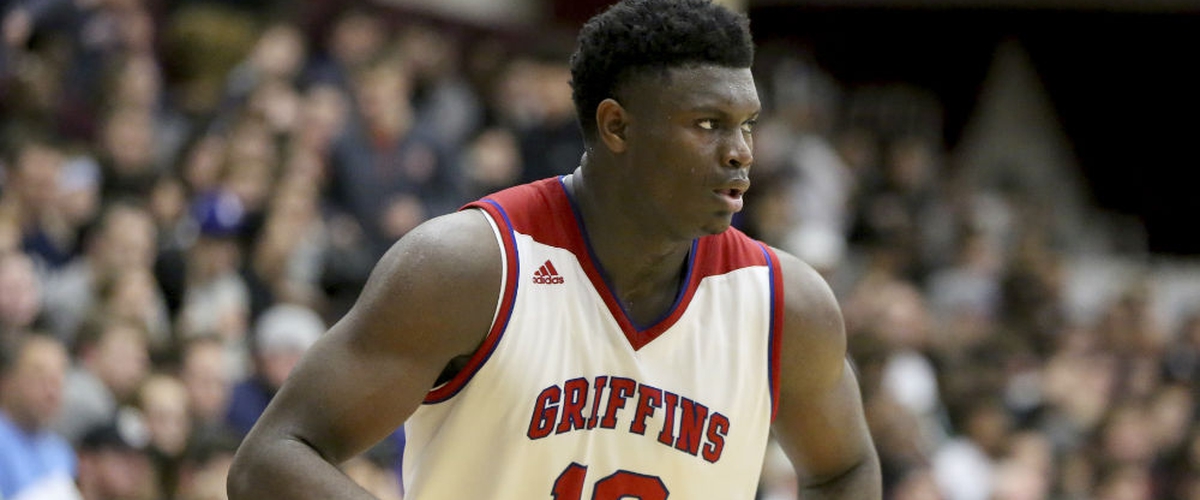 Photo Credit: USA Today
Everyone in the world knows the name Zion Williamson, the high flying 6-6 Forward from South Carolina who has taken the world by storm this past high school basketball season. At Spartanburg Day school Zion averaged 32 points and 11 rebounds per game leading his team to a 21-8 record and a State championship. Fans in South Carolina have been lucky to see Zion packed every gym he has been in this season and he will continue to do that when he suits up for Duke next season.
I recently caught up with Zion at the Jordan Brand Classic media day in Brooklyn earlier this month. Zion couldn't participate in the event due to a thumb injury he suffered during the McDonald's All American Game, but he was still happy to be around his peers that weekend and was very welcoming towards the media during the interview.
When Zion arrives at Duke next year one of his goals is to prove to Many that he can do a lot more than just dunk and he made some strong points about it. "I would not be a McDonald's All American and a Jordan Brand Classic player if all I could do was dunk, I have a very large skill set, and talking with coach K he saw that in me and he would always tell me you aren't just a dunker you are a very good basketball player, and when you come to Duke I want to show the world how great you are".
Zion Williamson also continuing to show many naysayers that he's working on slimming down. At the McDonald's All American game, he showed everyone that he was getting in shape he shared some of the things he did in order to slim down. "After practices I would do some extra running on the track and get into the weight room and do some extra reps, I also cut down on my meat intake, stopped drinking soda and drink more water".
Zion Williamson Season Highlights Courtesy of Overtime
Zion's rise to stardom has caught on with tons of hoop fans here in NYC so much that he was planning to make his appearance last summer at Dyckman and suit up with the members of Jellyfam, Unfortunately it didn't happen due to a schedule conflict, but Zion is still a big fan of the league and is not counting out a future appearance at the red carpet of streetball. " Yeah I have been talking to Isaiah Washington, JQ, all the NYC people including the people over at Overtime. Dyckman is the place where the top ballers go and if you are a real dog and you are a real man you can compete out there". Zion's high praise of one of NYC's top summer leagues shows that many people outside of NYC still got respect for NYC Hoop culture.
With the his high school career already past him his main focus going forward will be preparing for duke where he will be teaming up with fellow top recruits Cam Reddish, RJ Barrett, and Tre Jones. With his willingness to prove people wrong we can tell that a special season is ahead in Raleigh-Durham.
---