A hole in Tyrod Taylor's lung led to Justin Herbert's start!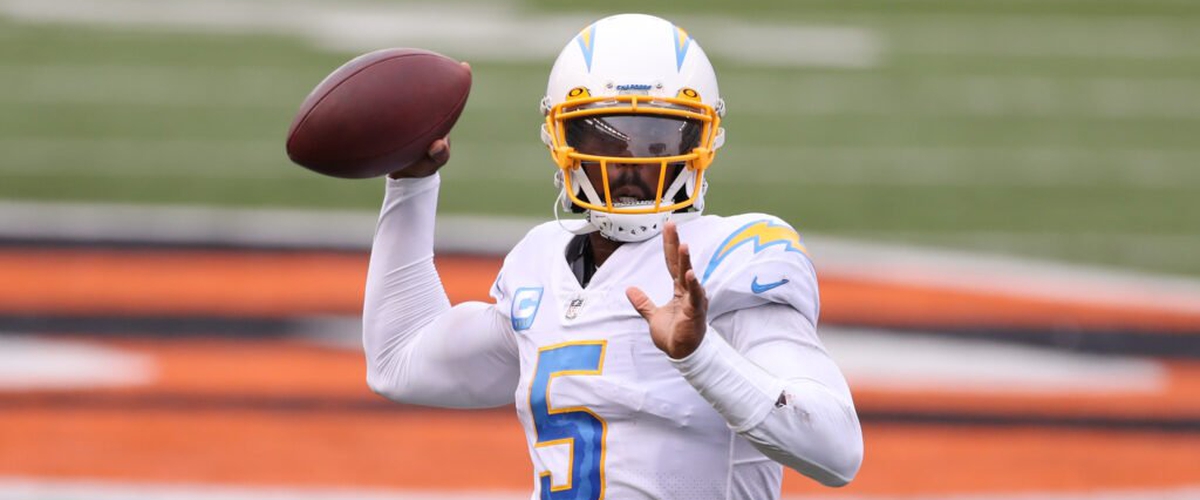 Don't expect to see Tyrod Taylor start for the Los Angeles Chargers this weekend after missing Week two's clash with the Kansas City Chiefs, either. The 31-year-old QB was scratched from the lineup shortly before kickoff and rookie QB Justin Herbert was forced to start as an emergency replacement.
The initial reports regarding the situation were pretty mundane saying that Taylor did not play as a precaution due to chest pain. The cracked ribs he was dealing with was a known ailment, but no one expected to hear this news that broke Wednesday morning.
According to an anonymous source, the reason Taylor missed the game against the Chiefs and will likely miss the cross-country trip to Carolina this weekend is because a team doctor punctured the former Ohio State man's lung when giving him a pain-killing injection!
This could be one of the most shocking mistakes in terms of injuries the NFL has ever seen. A trained medical professional just poked a hole in the starting quarterbacks' lung!
If I was LA head coach Anthony Lynn, I would start cracking skulls, breaking furniture, screaming at whoever looked at me funny, and helped whoever that team doctor was get the hell out of the facilities.
Now, from what I have learned this morning in researching pain-killing injections for rib problems, the medical professional who does the procedure cannot see where the needle is being inserted, but this is not an uncommon practice.
In fact, it is nearly impossible to find previous cases where a punctured lung has occurred because of an injection like this.
Taylor spent Sunday night in the hospital struggling to breathe and will not be 100 percent for some time. From what I have seen, recovering from a punctured lung takes between six and eight weeks, but I would imagine the timetable here would be shorter since it was just a small wound.
Herbert looked very good in his first NFL start and pushed Pat Mahomes and the defending champs to overtime. Can he build it on that success again this weekend against the struggling Panthers?
---