SEC Power Rankings after Week 2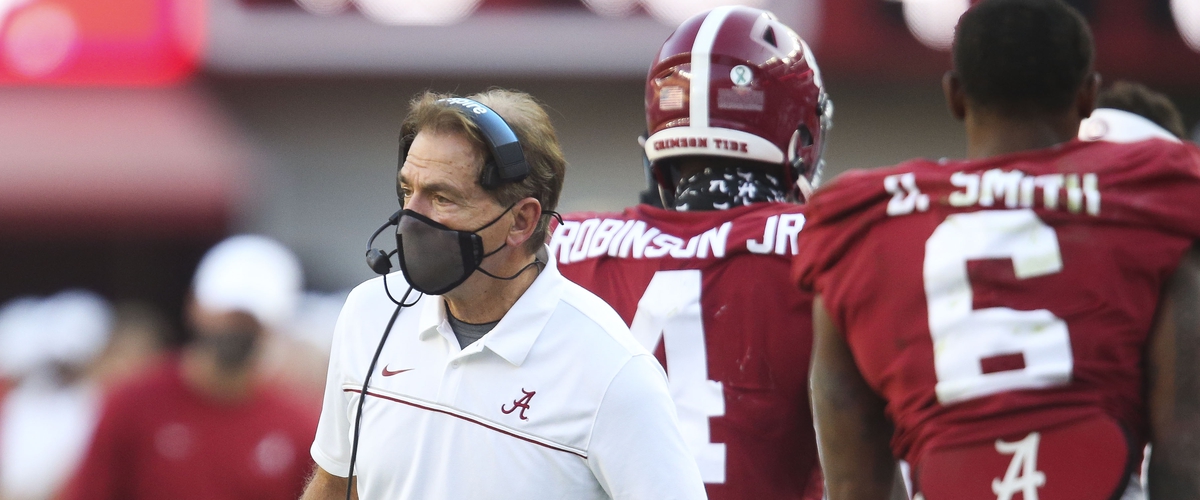 You all can call it Week 5 of the college football season, but I am going to call it Week 2 because the powerhouses in the Southeastern Conference have just now played their second game of this strange 2020 regular season.
A pair of top-25 matchups had fans across the country glued to their television sets for the better part of Saturday and neither game lived up to the hype. Let's whip around the conference and briefly recap each game.
#3 Florida 38 (2-0) - South Carolina 24 (0-2)
I must applaud Will Muschamp and his squad for fighting to the bitter end against Tennessee and now Florida. Running back Kevin Harris help the Gamecocks stay in the game with 100 yards on the ground and a touchdown, but Kyle Trask sure looks sharp right now. He had 268 yards passing and four touchdowns.
#21 Tennessee 35 (2-0) - Missouri 12 (0-2)
Jeremy Pruitt just signed a contract extension to stay in Knoxville and the Vols have put up over 30 in their first two games of the season! Tennessee scored over 30 points in conference play just once last year (in a 41-21 win over South Carolina) and four times total.
#2 Alabama 52 (2-0) - #13 Texas A&M 24 (1-1)
Ever since Johnny Manziel came into Tuscaloosa and shocked the Tide, Nick Saban has beaten up on the Aggies. He has not lost to them since that fateful night in 2012 and it really hasn't been close since. Mac Jones is slinging the ball and John Metchie III had nearly 200 yards receiving. The machine that is the Alabama Crimson Tide is not slowing.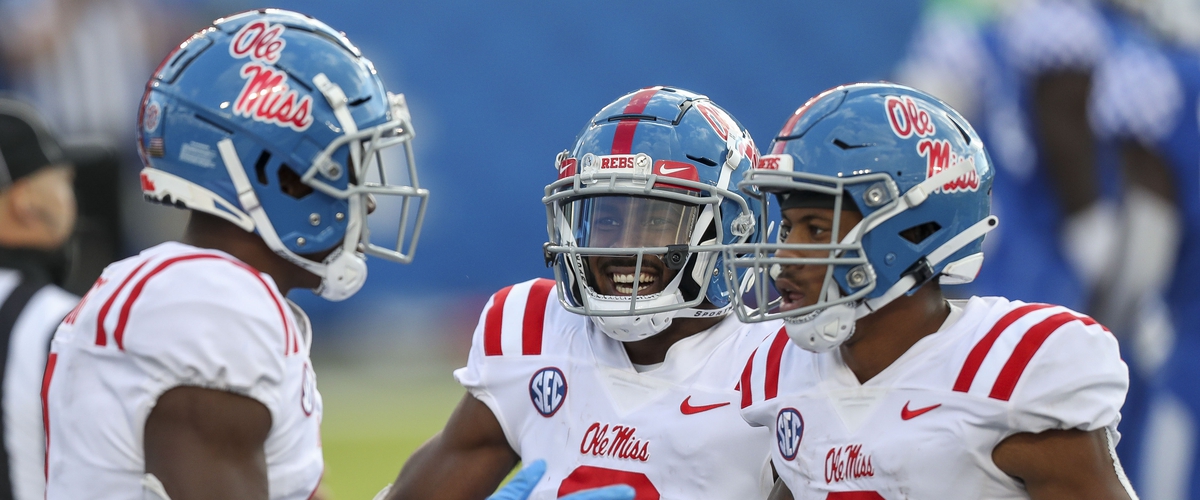 Kentucky 41 (0-2) - Ole Miss 42 (1-1) F/OT
Kentucky kept it close with Auburn in the opener and they came out kicking and screaming against Lane Kiffin and the Rebels, but a missed extra point is what lost them the game. After UK scored on the first drive of overtime, place-kicker Matt Ruffalo shanked the PAT. Ole Miss answered right back with a touchdown of their and converted the extra point to win. Now Kiffin has a date with his old coworker Nick Saban in Oxford this weekend!
#4 Georgia 27 (2-0) - #7 Auburn 6 (1-1)
I have been going back and forth in my head with what I want to say about this game but it is difficult. Was Auburn's offense just really, really bad? Or is Georgia's defense incredible again? I think a little bit of both is the case, here. Kirby Smart does not lose to Auburn and Gus Malzahn simply can't beat the Dawgs. He is 1-7 against UGA in his head coaching career.
#16 Mississippi State 14 (1-1) - Arkansas 21 (1-1)
Arkansas won a game in the SEC!! For the first time since 2017, the Razorbacks have a one in the conference win column! Florida transfer QB Felipe Franks starred with over 200 yards passing a two touchdowns. After dropping 44 points and 600 passing yards on the defending national champs last week, were the Bulldogs still thinking about their win? Or perhaps they were overlooking the Hogs? Big mistake K.J. Costello and Mississippi State! WOO PIG!
Vanderbilt 7 (0-2) - #20 LSU 41 (1-1)
Coach O and the Tigers bounced back without much trouble this week, but it's Vanderbilt. They will host Mizzou Saturday, so once again, Myles Brennan and the LSU offense should score plenty. I still have faith in Vanderbilt winning a couple of games! This week obviously going to be the week.
Power Rankings through Week 2:
1. Alabama
2. Florida
3. Georgia
4. Tennessee
5. LSU
6. Auburn
7. Texas A&M
8. Ole Miss
9. Arkansas
10. Mississippi State
11. South Carolina
12. Kentucky
13. Mizzou
14. Vanderbilt
---