And I thought Alabama football played cupcake non-conference games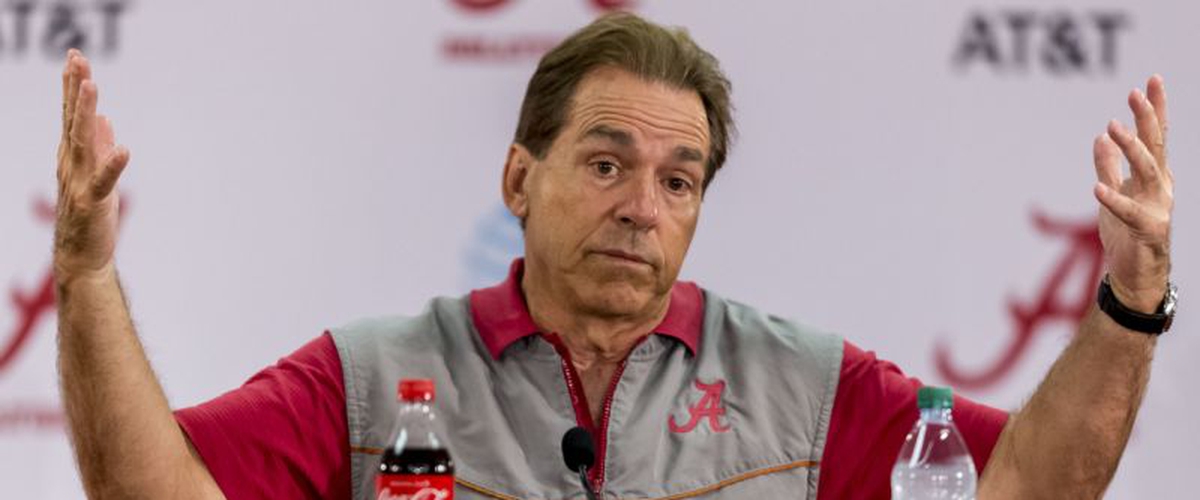 The narrative of the neutral college football fan has been that Nick Saban's Alabama football teams play weak non-conference schedules year after year in order to be better prepare for SEC opponents.
Well, Bama fans have a rather strong argument that these neutral fans are wrong. Today, the Alabama athletic department confirmed that the Crimson Tide will be playing a home-and-home series with the Ohio State Buckeyes in 2027 and 2028.
This is just the most recent home-and-home the Tide have scheduled with a high profile team and should be considered the most exciting match-up of them all.
Alabama will play Arizona, Wisconsin, Notre Dame, and Florida State in the same style over the next 13 years and is a positive sign of teams playing a difficult 12 game regular season and playing fewer neutral site games.
Saban and his team are used to starting the season with a neutral site game and playing an FCS or weaker team the week before the Iron Bowl in mid-November. Both of those constants are set for a change and it has been a long time coming.
Just look ahead to what is already planned for the 2028 campaign. The Crimson Tide will kick off the season in South Bend against the Fighting Irish before hosting the Buckeyes a week after.
That is a very difficult start to the season and one that everyone in the country should respect.
What are the neutral fans going to do now when Alabama is 12-0 during the regular season and don't play a single FCS or weaker FBS squad?
---