Can Alabama survive Georgia without Nick Saban?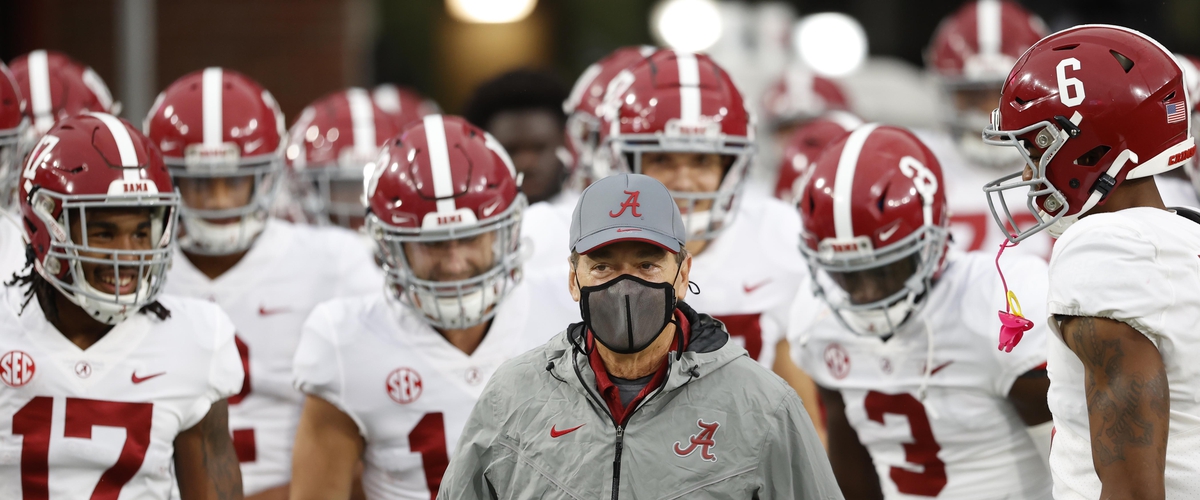 When the Alabama Crimson Tide meet the Georgia Bulldogs in what many are pegging to be the game of the regular season, for one side, revenge is on the brain. For the other, it is hoping that a former head coach turned coordinator can adequately fill in as the team's leader without the GOAT, Nick Saban.
This was supposed to be Saban's 22nd meeting with a former assistant and the unconditionally best coach in college football history was supposed to move his team one step closer to a national title with a season defining win over Kirby Smart and the Dawgs.
Then, of course, COVID-19 reared its ugly head once again.
Earlier this week, Saban and Alabama athletic director Greg Bryne tested positive for the virus. Luckily, neither are showing symptoms and none of the staff or players around either has reported a positive test. So, the game will be played tomorrow night at 7 p.m., but it will not carry the same hype as it should.
According to reports, this has not slowed Nick from coaching remotely. In fact, several players and coaches have said that this week has been, "business as usual." So, how different will this game be without a head coach?
Before Saban tested positive for COVID, I already expected the game to be a lot closer than it should be. The last time Bama met Georgia in the regular season - in Athens - the Tide rolled to a 38-10 victory. In fact, Bama has won the last five meetings in the series dating back to 2008 when Julio Jones and Greg McElroy knocked off the #3 Bulldogs 41-30.
Concerns over Alabama defense are warranted, but through and through, this Bama team is much better than Georgia once again and not havin
---