John Ross wants a trade, but will anyone make a move for him?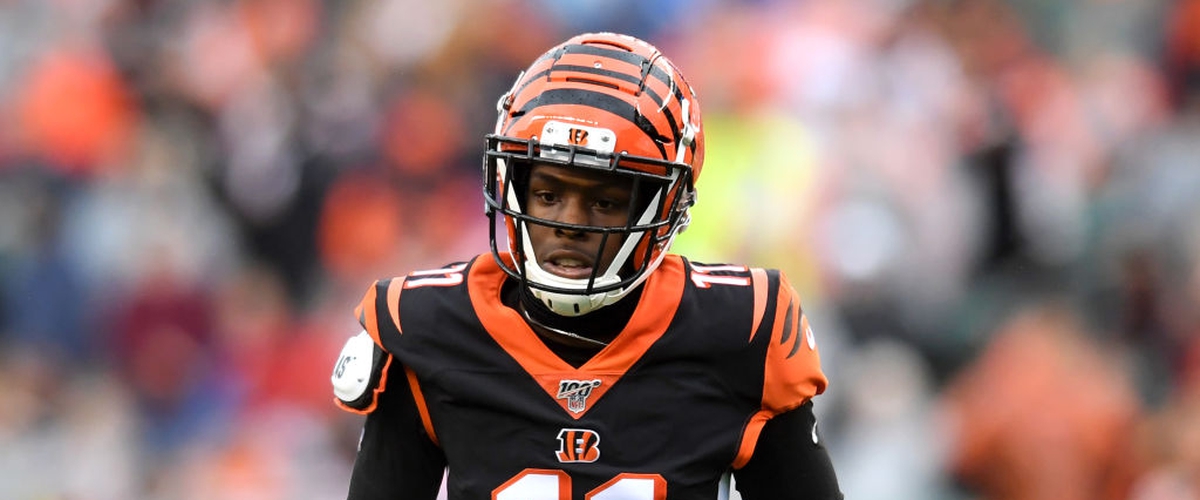 John Ross sure hasn't lived up to the hype that accompanied his 4.22 40-yard dash in the NFL Combine and the ninth overall pick in the 2017 NFL Draft.
Ross was not the first wide receiver off the board in that draft as the Tennessee Titans selected Corey Davis out of Western Michigan with the fifth overall pick. Then, the Chargers selected Mike Williams seventh overall out of Clemson. Looking to add weapons for Andy Dalton and some speed opposite A.J. Green, the former Washington Husky was supposed to be the next big name for the Cincinnati Bengals.
However, when looking at Ross' stats and how often he has been injured, it is hard to make an argument that he deserves an extension with the Bengals or will have any teams coming to offer draft picks or players in exchange for the soon to be 25-year-old.
Today, after missing three games and playing just one snap against the Indianapolis Colts on Sunday, Ross has formally requested to be traded, his agent confirmed.
In a contract year, instead of sticking it out and looking to fight for an extension, Ross is running from the situation and looking for a new home. If I were an NFL head coach or General Manager, I would not trade a player for John Ross. Hell, I wouldn't trade higher than a sixth round pick to acquire Ross!
Comparing Ross to Corey Davis and Williams again - who didn't have his fifth-year rookie option picked up by Tennessee - both players have been leaps and bounds better than Ross. Just look at the stat breakdown of the three:
- Corey Davis: 45 games played - 157 catches - 2,037 yards - 7 touchdowns
- Mike Williams: 45 games played - 115 catches - 1,969 yards - 14 touchdowns
- John Ross: 27 games played - 51 catches - 733 yards - 10 touchdowns
You are probably thinking, Ross has probably contributed on kick returns since he is so fast, right? Nope. He hasn't been given the opportunity to receiver kickoffs nor punts. To make matters much, much worse, the Bengals' 2017 first round pick has featured has missed tons and tons of time as you can see from the above stats.
He has been placed on the Injured Reserve list four times already and has played fewer than 40 percent of the possible offensive snaps in every year except 2018 which was by far his best season.
Injury prone, lacking production, and drive, I don't see John Ross making a big splash if or when he is traded. One thing is for sure, however, the Bengals will not receive the proper compensation for this guy they chose to draft so early on.
---