Nashville SC's stadium plans stall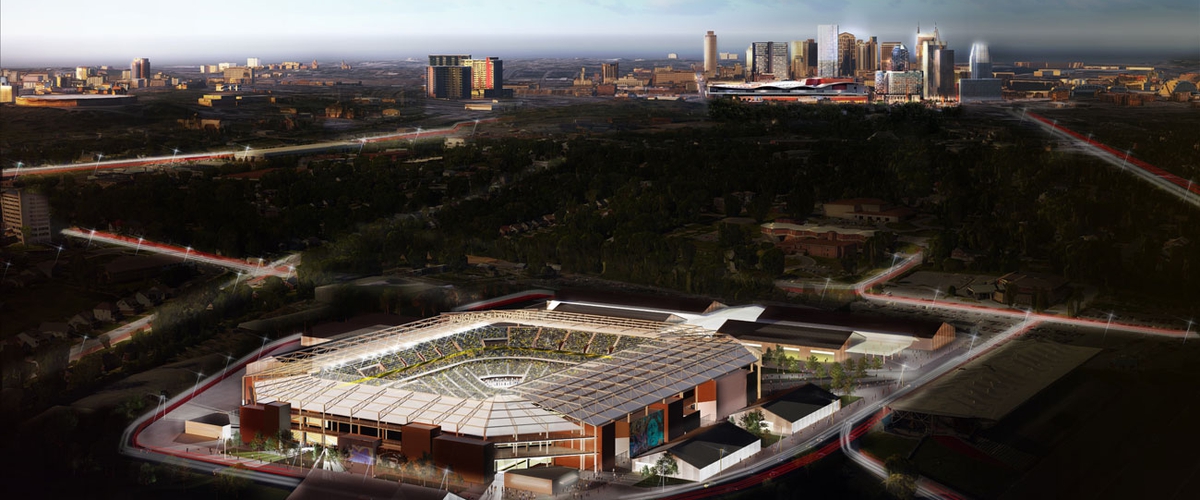 32 days before beginning its first season in Major League Soccer, Nashville SC is dealing with rather serious problems off the field.
The club's board is grappling with the Nashville city government and contractors to help get the stadium project on the fairgrounds south of downtown started as soon as possible.
While NSC will definitely be playing its first top flight campaign in the home of the Titans, Nissan Stadium, that temporary substitute could become more long-term if there is no progress made on budgeting concerns soon.
Four months after taking over as Mayor, John Cooper has remained rather quiet about the status of the stadium since he said on his first day in office he was going to look into the "true" cost of the stadium infrastructure.
After plenty of research, Cooper has come to the conclusion that the estimated $50 million project could be twice that much.
"On the other side of this you need a rockin' plan where the costs are anticipated and covered and (Fairgrounds Nashville) ends up being one of the greatest sites in the country," he said at a luncheon on Monday. "Not a half-baked solution."
Mayor Cooper declined to sign the go-ahead paperwork on the project in October, rather, he elected to green light the demolition of a few expo centers on the fair to clear out space for the stadium.
One of the deciding factors of which cities get to have an MLS franchise is dependent on whether or not the city officials approved a stadium dedicated solely to the club. That is the case with Nashville and if they fail to begin construction on a stadium in the next year or two, the franchise could be lost.
I will continue to keep a close eye on the situation and provide updates when it is possible.
---