NFL Week 2 Wrap-Up: How bout' that Cowboys' comeback?!
With just the Monday night matchup between the Saints and Raiders to take place tonight on ESPN, the second week of the NFL was filled with fantastic games, plenty of scoring, and lots of injuries.
Scores from around the league
Thursday Night Game
- Browns 35 (1-1) - Bengals 30 (0-2)
Baker finished with a QBR of 98 and threw for over 200 yards and a touchdown. Certainly a huge improvement from week one for Cleveland. Rookie Joe Burrow, on the other side, attempted 61 passes! The most in his football playing career.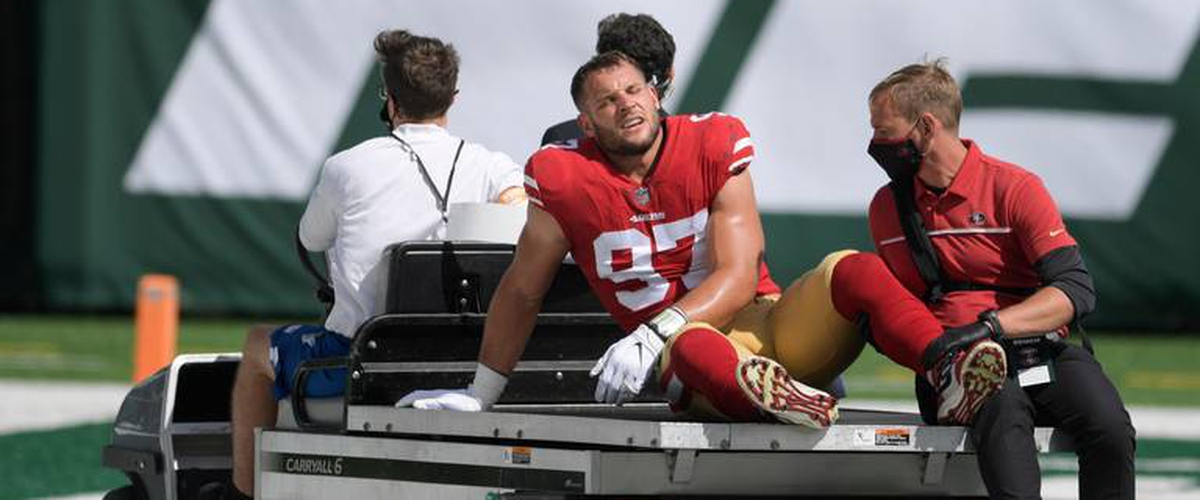 Sunday Noon Games
- Bears 17 (1-1) - Giants 13 (0-2)
New York struggled against the Steelers week one and they struggled again against the Bears. The worry is that Saquon Barkley tore his ACL in this game. We will learn more later today.
- Cowboys 40 (1-1) - Falcons 39 (0-2)
Dallas trailed 29-10 at the half, but Dak and Zeke rallied the Boys to Mike McCarthy's first win as head coach. The onside kick recovery and field goal from Greg Zuerlein won the game for the Cowboys. Hats off to some stunning special teams play.
- Packer 42 (2-0) - Lions 21 (0-2)
Green Bay scored 43 in week one and 42 in week two to defeat two division opponents. I thought Aaron Rodgers didn't have enough weapons? Maybe people had forgotten about Aaron Jones! He had two TD's and 168 yards rushing in the win.
- Titans 33 (2-0) - Jaguars 30 (1-1)
Mike Vrabel's team is 2-0 for the first time since 2008 and though Minshew and the Jags gave the Titans a scare, this Tennessee team knows how to run down the clock and close a game out. Keep a close eye on them!
- Colts 28 (1-1) - Vikings 11 (0-2)
In his debut at Lucas Oil Stadium, Philip Rivers won his first game as the quarterback of the Colts! Rookie Jonathan Taylor certainly helped filling in for the injured Marlon Mack who tore his Achilles a week ago. Taylor had over 100 yards and a touchdown.
- Dolphins 20 (0-2) - Bills 31 (2-0)
You can just hear the tables being broken in Buffalo from all across North America! Watch out! Josh Allen and the mafia are off to a great start.
- Jets 13 (0-2) - 49ers 31 (1-1)
Yes San Fran won, but at what cost?! They lost pass-rusher Nick Bosa and RB Raheem Mostert to knee injuries, QB Jimmy Garoppolo to a sprained ankle, AND tackle Solomon Thomas was carted off. All did four did not return. This is not a good outlook in the Bay Area.
- Eagles 19 (0-2) - Rams 37 (2-0)
Jared Goff is off to a flying start and L.A. is looking sharp on both sides of the ball. TE Tyler Higbee finished with three scores on just five catches for a career afternoon.
- Steelers (2-0) - Broncos 21 (0-2)
Big Ben is healthy (even though his body is in pain) and Pittsburgh is off to a hot start. The Broncos lost quarterback Drew Lock to a shoulder injury that could see him miss up to six games, so, Jeff Driskell now has the job in Denver!
- Buccaneers 31 (1-1) - Panthers 17 (0-2)
Tom Brady has his first win not as a New England Patriot! Tampa led 21-0 at half and only looked off for a bit in the second half. Mike Evans had seven catches and 100 yards after just one in the first game.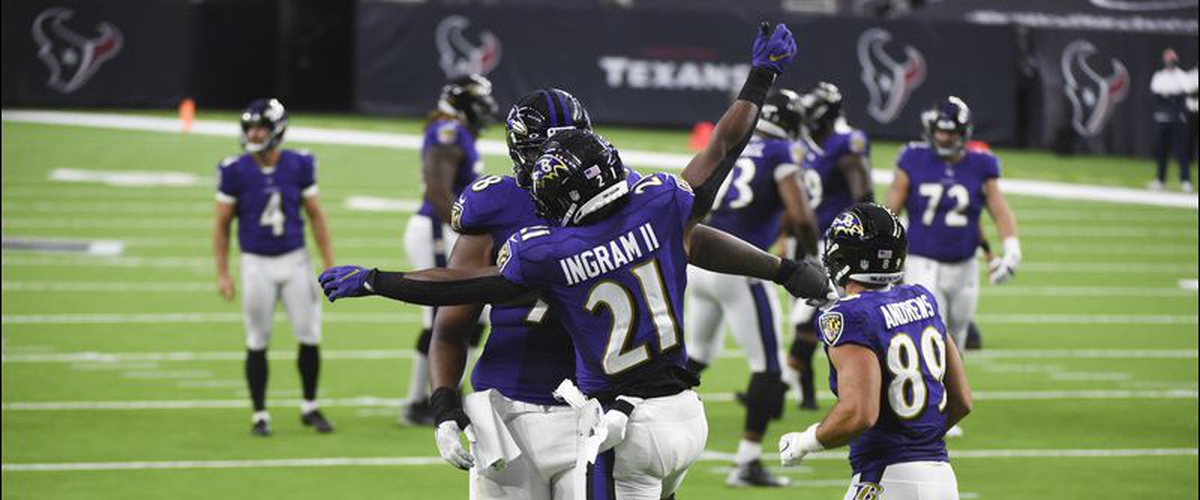 Sunday Afternoon Games
- Cardinals 30 (2-0) - Washington 15 (0-2)
Not only does the Washington Football Team not have a proper name, they now don't have a win in two weeks! Meanwhile, DeAndre Hopkins is enjoying a hot start with Kyler in the dessert. Arizona is 2-0 and Houston is 0-2!
- Chargers 20 (1-1) - Chiefs 23 (2-0) (OT)
Justin Herbert made a surprise start for the Chargers with Tyrod Taylor out with chest pain. The rookie nearly shocked the NFL and Pat Mahomes. But it's Mahomes and KC and they are really good. Cue the Chargers have no fans and don't deserve a massive stadium jokes!
- Texans 16 (0-2) - Ravens 33 (2-0)
I don't want to throw the Texans under the bus because they have played the Chiefs and the Ravens the first two games, but their offense looks way way way out of sync without Hopkins. They were never in either of these games, so, maybe a trip to Pittsburgh will jump start Watson and the offense.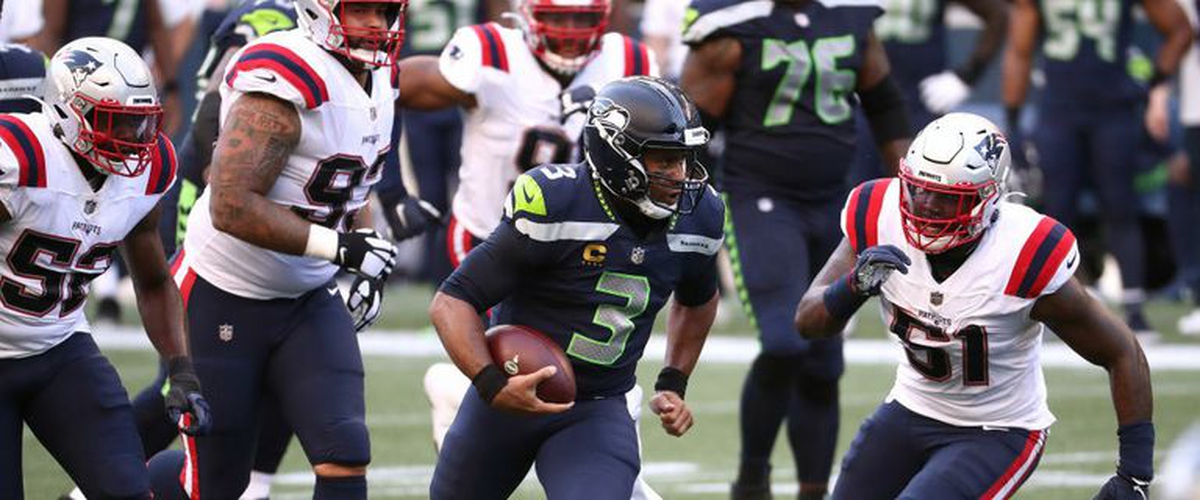 Sunday Night Game
- Seahawks 35 (2-0) - Patriots 30 (1-1)
The game of the week two has to be this one. The Pats are exciting to watch on offense with Cam Newton at the helm, but his decision to run a QB draw on the goal line (for the third time) off the same side of the line was an awful decision.
Now at least the Seahawks and the Patriots can say they made a bad call on the goal line.
Enjoy the Raiders and Saints on Monday Night Football! We will see you again next Monday!
---