All Rise for the Judge
If you are a baseball fan, unless you have been living under a rock for the last month, you have heard about what Aaron Judge has been doing. In fact, he's awfully hard to miss at 6'7 and 282 lbs. Judge has been taking the league by storm with his MLB leading 13 home runs through 26 games entering Friday. For those of you who like projections, that equates to 81 home runs over a 162-game season. Granted, there is virtually no chance of that happening, but what exactly could Aaron Judge be capable of?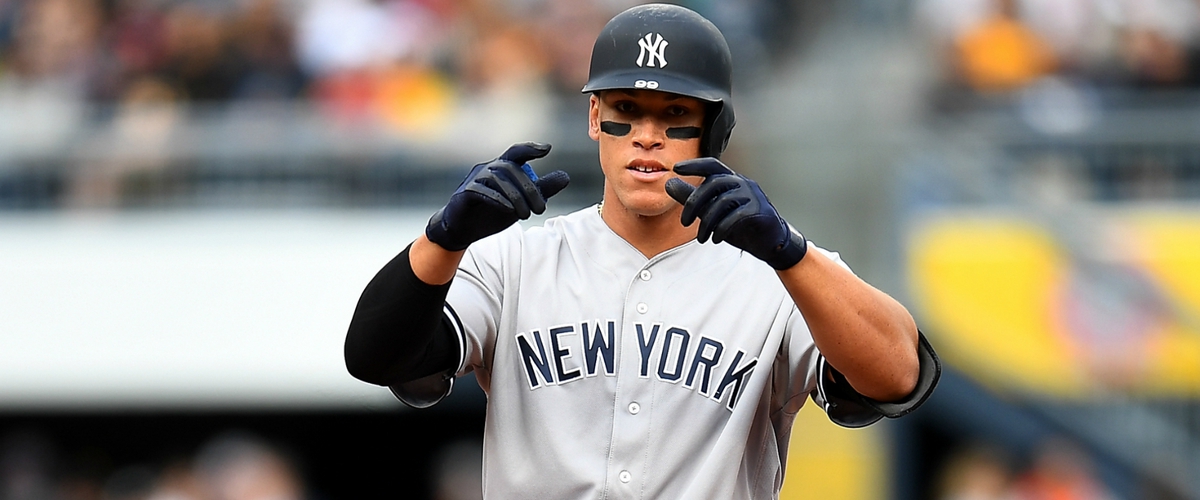 For years, Giancarlo Stanton has been the darling of Statcast, which measures the exit velocity, distance, and launch angle on every ball put in play. This year, Judge is stealing his thunder. According to Statcast, entering Friday, there have been 25 balls put in play this season by all major league players with an exit velocity of 115 MPH or more. Judge owns 8 of those 25, including the hardest hit home run in the Statcast era, a 435 foot shot with an exit velocity of 119.4 MPH.
What is meant by all this? Judge simply hits the ball harder than anyone else in the game, which is a major contributing factor to his 13 home runs to date.
One of the best qualities Judge possesses is his size and strength, but that has also consistently been one of his worst qualities. With his immense size comes a huge strike zone, which leaves Judge prone to strikeouts. At every promotion so far, pitchers at the higher level have found holes in Judge's swing, and he had to make adjustments in order to be effective. The promotion to the Bronx was no different. Last August and September, Judge recorded 42 strike outs in his 84 big league at bats, leaving the organization wondering if he could manage big league pitching. This spring, Judge made the necessary adjustments, and has cut his strike outs down to 27 in 104 plate appearances so far this year. He has also been much more selective, drawing 15 walks so far. If Judge can keep his strikeout rate to somewhere around 25-28%, where he is at now, he will be incredibly dangerous for a long time.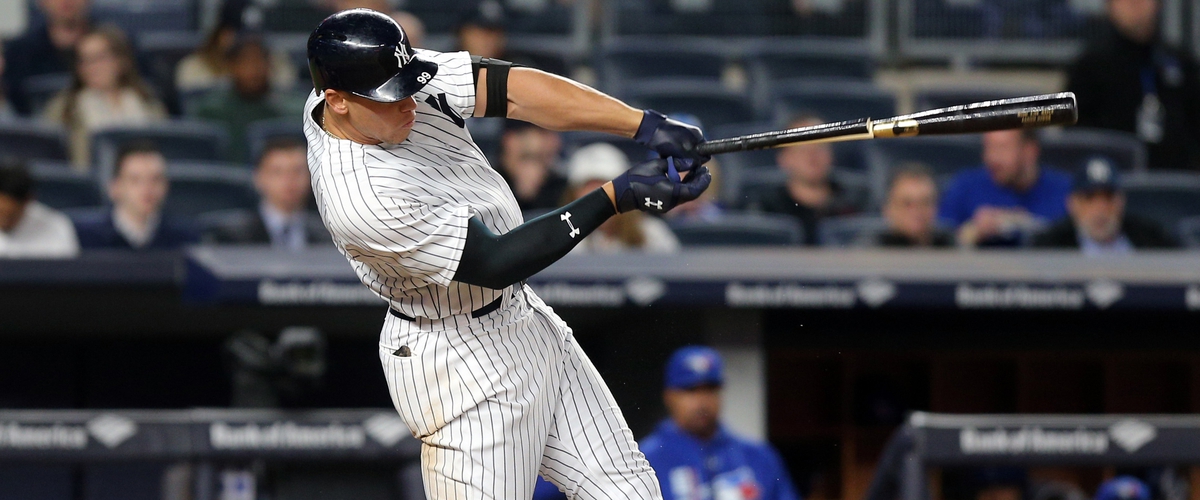 Another question evaluators have always had about Judge is his defense and speed. With so much size, he can't possibly be a good outfielder or baserunner, could he? The answer is yes. While Judge is never going to swipe 20 bags in a season, he has surprising quickness for his size. This is especially evident in the field, where he has already recorded 6 runs saved in 2017, best among MLB right fielders. He also has a very good arm, which he has shown with 2 outfield assists to this point.
So what exactly can be expected out of Judge? We all know he can't possibly sustain the .330/.433/.818 slash line he has produced so far, even if he is showing no signs of slowing down. With the number of strikeouts that are certain to occur, it would be a little surprising to see Judge sustain even a .300 average for the season, but with how hard his contact always is, he does not have to be a very high average hitter to be exceptional. If he can finish the season batting in the range of .280, the Yankees will take it every single time.
What about the home runs? He has 13 already, so 30 should almost be a sure thing, right? Can he hit 40? 50? While Judge has the raw power to hit as many home runs as anyone, let's not get too carried away just yet. As of now, the best bet would probably be finishing in the range of 35-40 for the season. On defense? He isn't likely to stay #1 in defensive runs saved, but simply being above average is a huge plus for the Yankees. A final line of .280 with 35-40 home runs, 100 or so RBI's, and about 10 defensive runs saved? If the Yankees stay on top of the division, not only does that lead to a likely rookie of the year award, that puts him squarely in the MVP conversation, unless Mike Trout has something to say about that.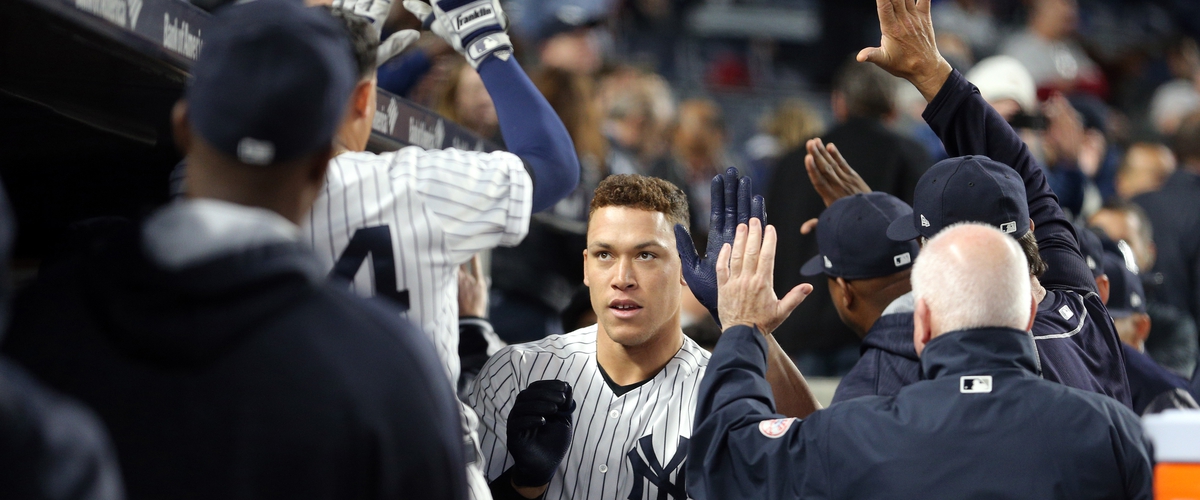 Okay, let's pump the brakes just a little. While the start to the season has been historic, it is certainly too early to be talking MVP favorites. Anything can happen over the next 136 games, and you can never predict what injuries could possibly occur. The point though, provided Judge stays healthy, he is an extremely exciting player to watch, and the sky is the limit. There's no telling exactly what this young man may be capable of. Adding to the excitement for Yankee fans is the fact that fellow young slugger Gary Sanchez will make his return from the DL on Friday. The two of them could be one of the more formidable duo's in any lineup in the league for a long time. No pitcher is going to look forward to that.
What do you think of Judge? Is he just going to be a flash in the pan or is this a sign of things to come? Let's set the over/under at 39.5 home runs for Judge this season. What are you taking? Comment and let us know!
Click below to follow us on social media!
---