Can Anyone Stop a Warriors/Cavs 3 Peat?
Are we destined for a third straight Warriors vs Cavs NBA finals? Numerous teams have made it to three straight NBA finals, most recently the Miami Heat made it to four straight from 2011-2014, but there has never been the same two teams in three straight finals. In the 1980's, the Lakers made it to eight finals in ten years, and the Celtics made it to five, but they never matched up in three straight. In the 1960's the Celtics made it to nine finals in ten years, and the Lakers made it to six, but they never matched up in three straight. History suggests it is a long shot, yet the Warriors and Cavs are once again the favorites in their respective conferences. Can anyone stop them?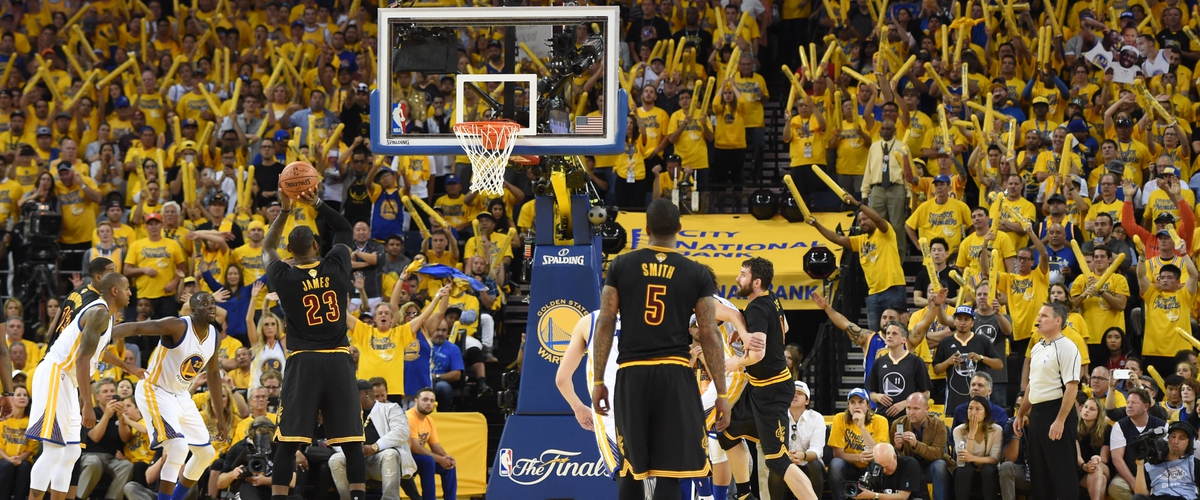 Let's start with the Warriors. The Warriors are far and away the favorites to win the championship this year, after finishing with a 67-15 record, winners of 15 of their last 16 games, and a fully healthy rostered that is maybe more stacked than any roster we have ever seen before. With Curry, Durant, Thompson, Green, and Iggy, there is not another team in the league that can match the Warriors star power. In addition, the versatility of guys like Green, Iggy, Durant, David West, and Shaun Livingston allows the Warriors to play any number of styles of games. Even with that being the case, it is almost always the opposing team that needs to adapt to the Warriors style, or lose.
The Cavs are a bit of a different story coming in. They stumble into the playoffs as the #2 seed, and are just 23-23 in their last 46 games. They had some injuries to rotation guys along the way, but even if they are disinterested in the regular season, a team this talented should never be a .500 team over so many games. Both LeBron and Kyrie Irving were healthy for the entire season and carried heavy loads of minutes, increasing the likelihood that they could possibly wear down in the playoffs. At this point, they have everyone healthy heading into the playoffs, and still pack as much star power as any team in the league not named Golden State, so they have no excuses as to why they can't make it back to the finals.
The West features teams with the two best records in the league outside of Golden State in San Antonio and Houston, so the Warriors will have some work to do to get back to the finals. San Antonio was led by MVP candidate and all-world defender Kawhi Leonard, and finished with a 61-21 record. They are perhaps the biggest threat to the Warriors, as their defense is ultra-consistent and their ball movement type of offense doesn't usually go cold for long stretches. Leonard is usually tasked with slowing Durant, while shooting guard Danny Green usually defends Curry, but this leaves the Spurs a little vulnerable to a big game from Klay Thompson. Chances are, San Antonio does enough to win a couple games but won't be able to do enough to win four out of seven.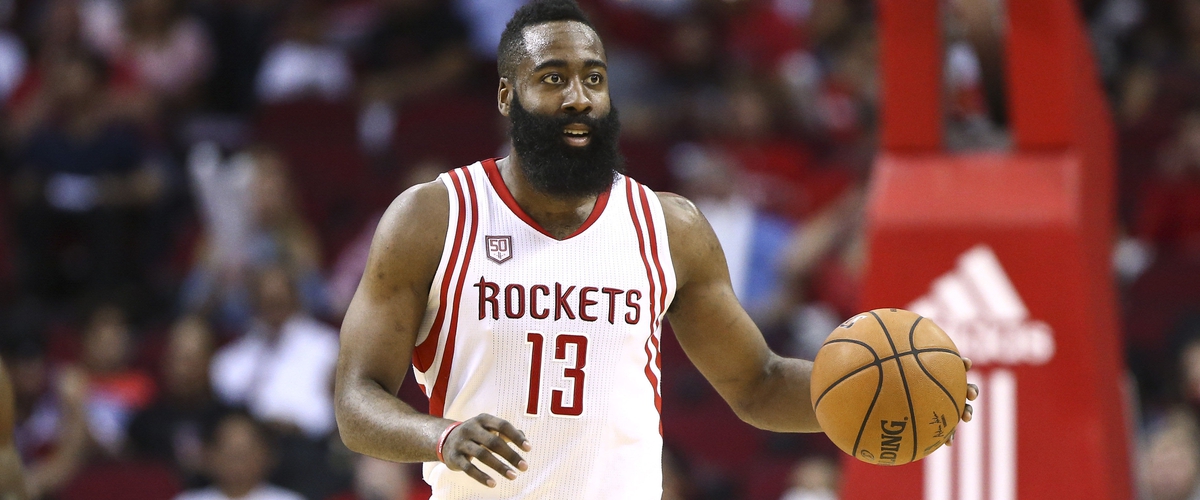 The Rockets are an interesting case against Golden State. Led by the possible MVP in James Harden, they boast an incredible offense that knocks down more 3's than any team in the history of the NBA. The power of their offense is enough to almost assure them a win or two, but Houston is very lacking on defense. There is just no way they can slow Golden State down enough offensively to be able to win four of seven. It would be a fun series to watch because it would be incredibly high scoring with a ton of 3's, but Golden State would likely win in 5 or 6 games.
No other team in the west poses a credible threat to the Warriors. The Warriors ran the Clippers right out of the gym multiple times this season. The Jazz are phenomenal defensively but can't score enough to beat the Warriors. Memphis has similar issues to the Jazz. Russell Westbrook will play out of his mind in any game against any team, but doesn't have enough help on his roster for OKC to advance very far, and Portland is just so bad defensively that they wouldn't stand a chance in a seven-game series.
As for the east challenging the Cavs, there are several teams that pose different types of threats. The Cavs were just 15-12 against other east playoff teams this season. They seem to have Boston's number, but Boston is the #1 seed, and if Cleveland is to beat them in a series they will be forced to win on the road, where they have struggled this season.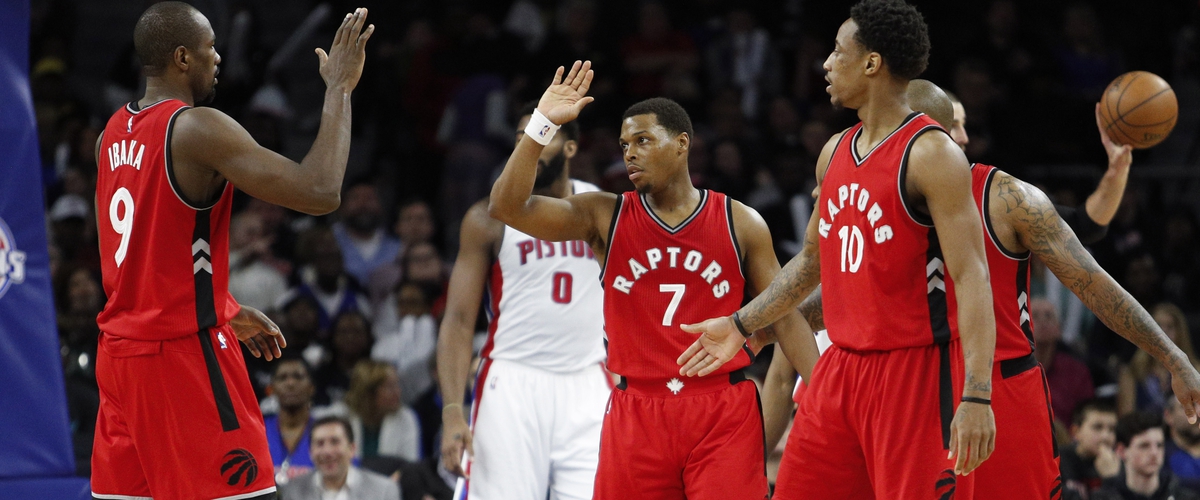 Toronto comes in as a 3 seed with an identical record to the Cavs at 51-31 this season after going head to head in the east finals last year. They started awfully slow this season, but they loaded up for Cleveland at the trade deadline, added a ton of versatility, and finished the season 17-7 despite missing their best player in Kyle Lowry for most of those games. With the additions of PJ Tucker and Serge Ibaka, the defense is much improved, and they now have several options for lineup combinations to match the versatility of the Cavs. They have a number of defenders they can throw at LeBron to try to slow him down, and they have the star power offensively to score with anyone. This is a potential 2nd round matchup, and could be Cleveland's most difficult. Don't be surprised by a 2nd round upset this season.
The Wizards boast some electric guards in John Wall and Bradley Beal who would give Cleveland fits because Kyrie Irving does not like to play defense. Atlanta has given Cleveland trouble all season, and beat them twice in April. Chicago was a thorn in Cleveland's side all year, but luckily for the Cavs, a matchup against them is highly unlikely unless Chicago can upset their way into the east finals. Indiana and Milwaukee both have enough talent to win a game or two, but is unlikely to pose a real threat in a seven-game series. None of these teams ranked 4 through 8 are likely to seriously challenge the Cavs in a seven-game series, but could all do enough to irritate them just a bit, which could help Boston or Toronto possibly upset them.
Can anyone stop a Warriors/Cavs 3 peat? History suggests the matchup is unlikely, but they are still the favorites nonetheless. Barring injury, it seems the chances of anyone stopping Golden State are slim, meaning the Cavs are the likely team to be upset if there is no 3 peat. Watch out for the Raptors in the 2nd round because they are a team built specifically for Cleveland, and come in hot. Even if they don't win the series, they very well may push it to 7 games and wear Cleveland down just enough that they can be knocked off in the east finals. The Raptors in the 2nd round is the price Cleveland pays for being disinterested in the regular season, so it will be up to them to prove they can flip the switch if they are going to make it back to the finals this season.
What do you think? Are the Cavs in trouble or will they flip the switch en route to LeBron's 7th straight finals appearance? If they get back, are the capable of winning it all again? Is there anyone that can stop the Warriors? Comment and let us know! Stay tuned for more current sports stories. Don't forget to follow us on social media. You can find us on Facebook , Instagram @beyondthemetrics, and Twitter @byondthemetrics
---