Peterson to NOLA: Good Fit or Bad Fit?
Former Minnesota Vikings running back Adrian Peterson is heading to New Orleans on a 1 year deal with a 2nd year option. The deal could be worth up to a total of $8.5 million if all incentives are reached. Peterson won't have to wait long to face his former team, as New Orleans travels to Minnesota to take on the Vikings week 1 on Monday Night Football. The major question is, did Peterson make the right decision to join Drew Brees and the Saints? And how does he fit?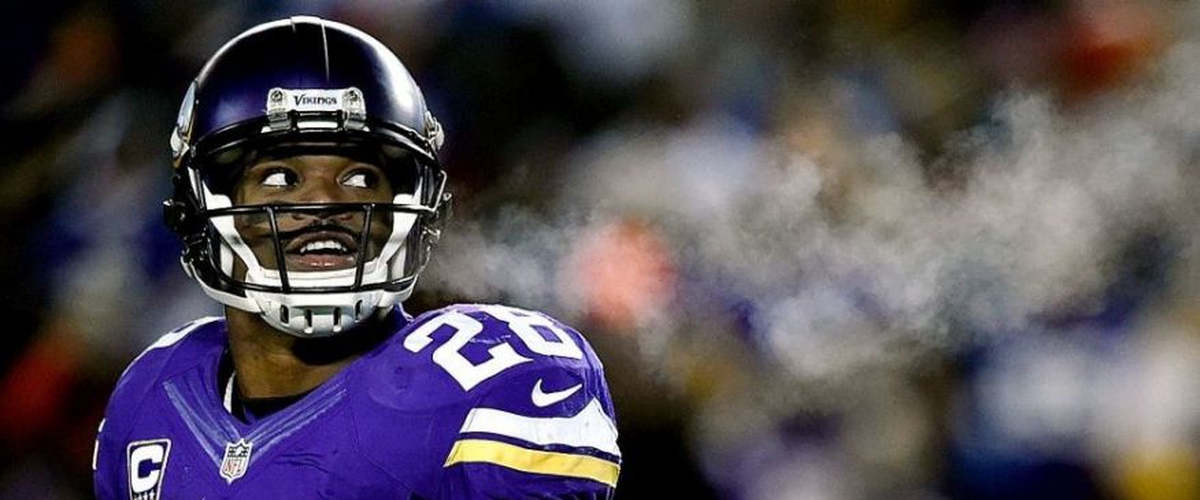 Peterson has maintained that he is only interested in going to a team where he feels he can win a Super Bowl. In that regard, he could have done better than the Saints, but he could have done worse as well. New Orleans went 7-9 last year, but with a hall of fame quarterback like Drew Brees, you feel like you have a good chance to win every time you take the field. If New Orleans can piece together even a slightly below average defense, they could win a lot of games.
Now that Peterson is on board, it is going to be imperative for New Orleans to improve the defense. They own the 10th, 32nd, and 42nd picks in the upcoming draft, which would be a great place to start building the defense. The Saints desperately need a pass rush and help in the secondary, and it may be in their best interest to deal the 32nd pick to the Patriots for Malcolm Butler to add an experienced veteran to help turn around the defense. If they deal for Butler, the 10th pick could be used on a top level defensive end such as Derek Barnett, and don't be surprised if they double dip at corner with the 42nd pick if a guy like Marlon Humphrey or Tre'Davious White is still on the board. We already know they have an all-world offense, but if they can add Butler, Barnett, and Humphrey/White to the defense, that would be a major improvement from sporting one of the worst defenses in the NFL the past few years.
On offense, Peterson figures to step in for Tim Hightower to be the power back and a complement to Mark Ingram. Peterson will likely get more consistent carries than Hightower, who had less than 5 carries in some games and more than 20 in others, but the role will be similar. Look for Peterson and Ingram to split carries with about 10-15 per game each, which should help keep both healthy and both fresh. This would give Peterson a total of about 200 carries for the season, a far cry from his 300-350 annually in Minnesota.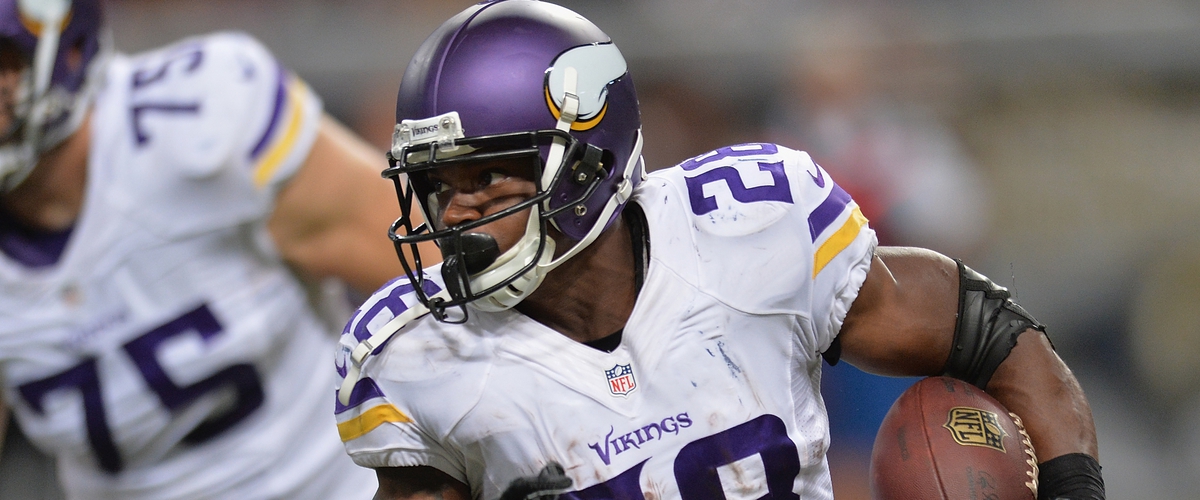 New Orleans sports a good offensive line and weapons in the pass game, which is something Peterson has been missing for years in Minnesota. This is a guy that ran for 2,097 yards in 2012 with Christian Ponder at quarterback and Jerome Simpson and Michael Jenkins as the top wide receivers after Percy Harvin (who missed 8 games due to injury). Granted, this was in the height of Peterson's prime, and he is now 32 years old, but he had to be intrigued by the idea of running behind a good line and facing light boxes instead of having defenses stack the box to stop him. As Drew Brees continues to get older, he has to also be intrigued by the idea of having a more balanced offense, and someone who can run some clock down in close and late situations.
What can be expected out of Peterson this season for a stat line? That is extremely hard to predict because there is no saying he will stay healthy for 16 games. Operating under the assumption that he can play all 16 games, he should be expected to end up with around 180-220 carries on the season. He may not still average 4.9 yards per carry this year as he has throughout his career, but if he does, he can make a run at 1,000 yards for the year. It's more likely he would end up in the range of 800-900 yards for the season.
The best possible comparison we can offer is 2010 LaDainian Tomlinson in his first year with the Jets, when he carried the ball 219 times for 914 yards and 6 touchdowns. It was a very similar situation, with a hall of fame caliber running back switching teams in his 30's and going to a situation where he was going to split time rather than be a workhorse. What does that mean for Mark Ingram? Look no further than 2010 Shonn Greene, Tomlinson's backfield mate in New York. He carried the ball 185 times for 766 yards and 2 touchdowns. Look for a similar 50/50 split from Peterson and Ingram.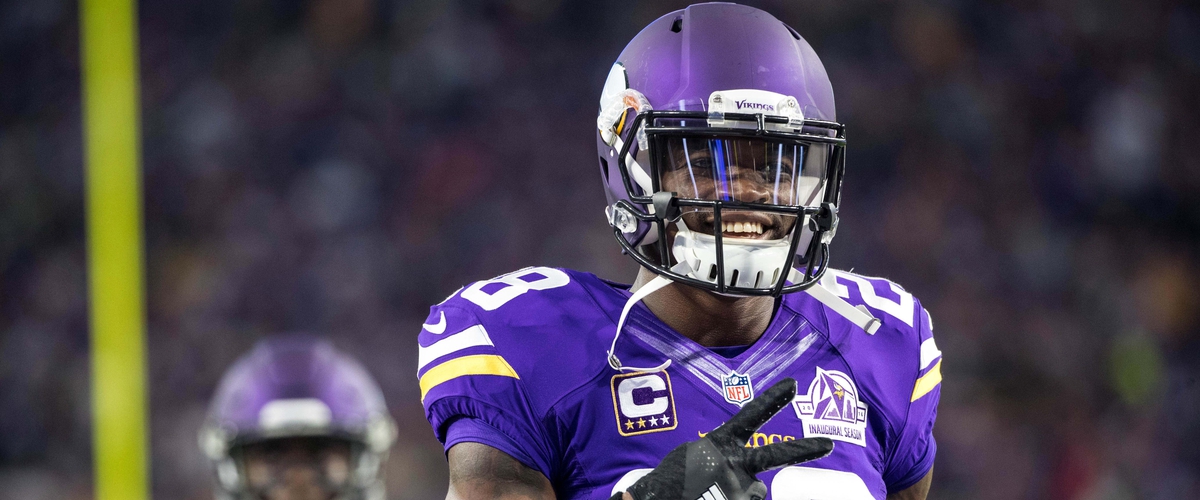 What can be expected out of the Saints in this upcoming season? That is equally hard to predict right now because of the question marks on defense, and the uncertainty of whether rookie draft picks will perform well or not. They under-performed to a degree last year, going 7-9 while having a positive point differential. Provided they can improve the defense through the draft and/or trades from a point that they are no longer the worst in the league, they could set their sights on 10-6 as a goal. The offense should still be expected to put up 30 points per game, but the defense needs to improve from allowing 28.4 points per game if they are going to be serious about making the playoffs. Having a more competent running game should certainly help the defense some, as they can run a little more clock with each possession. If they can improve the defense to allowing just less than 25 points per game, which is still below average, they can certainly compete for a wild card. The biggest goal has to be to make the playoffs, because as we all know, you just need to make it to have a chance.
Again, it is almost impossible to predict what to expect from Peterson or the Saints this season because nobody knows if Peterson will play 16 games, and nobody knows if rookies will be any good or if any trades are going to be made. Nonetheless, for a 1+1 deal that will only cost New Orleans $3.5 million this season, it is a low risk/high reward move for a Saints team that isn't too far away from contention. If Peterson gets hurt after 2 games again and misses most of the season, you just decline the option for next year and move on with no money lost.
What do you think? Did Peterson make a good move? Is it a good move for the Saints? Just how far can the Saints go this year if it works? Comment and let us know!
Click below to follow us on social media!
---