Are the Baby Bombers for Real?
Don't look now, but the New York Yankees are the hottest team in baseball, winners of 10 of their last 12 games. Not only are they the hottest team in baseball, they are also accomplishing this without arguably their two best players in Gary Sanchez and Didi Gregorius. Is this a team that can make some noise this season and challenge the Red Sox and O's for a division title?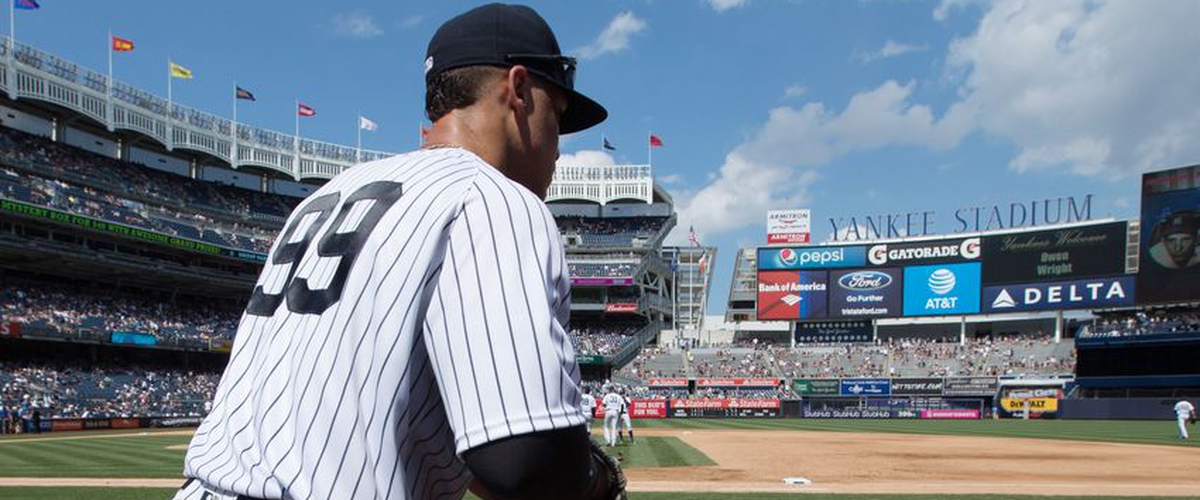 Coming into this season, there were very few sure things about this Yankees team. They knew they had a top level starting pitcher in Masahiro Tanaka, possibly the best young catcher in the game in Gary Sanchez, a budding shortstop in Didi Gregorius, a lethal bullpen, and a couple reliable veterans such as Brett Gardner and CC Sabathia. The question marks on the team were much greater. Is Michael Pineda any good? Who will be the 4th and 5th starter? Can Aaron Judge handle the big leagues? Will Greg Bird rebound from his shoulder injury? While the Yankees never truly "rebuild", this year was supposed to be more about finding out what young guys they can count on moving forward.
Spring Training perhaps gave fans unrealistic expectations for this team. The Baby Bombers took the league by storm, en route to a 24-9 record. Greg Bird played absolutely out of his mind, silencing any doubts about him. Tanaka was untouchable. Sanchez and Judge were phenomenal. Even top prospects such as Gleyber Torres and Clint Frazier were so good they made management question whether they should crack the big-league roster already. By all means, it was a flawless spring.
When the regular season started, things weren't so great for the Yankees anymore. Didi was set to miss all of April with an injury sustained in the World Baseball Classic. Tanaka got shredded in his first outing. Greg Bird started slow then got the flu. Gary Sanchez got hurt a few games in and is set to miss 4 weeks. No starter went more than 5 innings the first time through the rotation. The team started 1-4 and with way more question marks than solutions.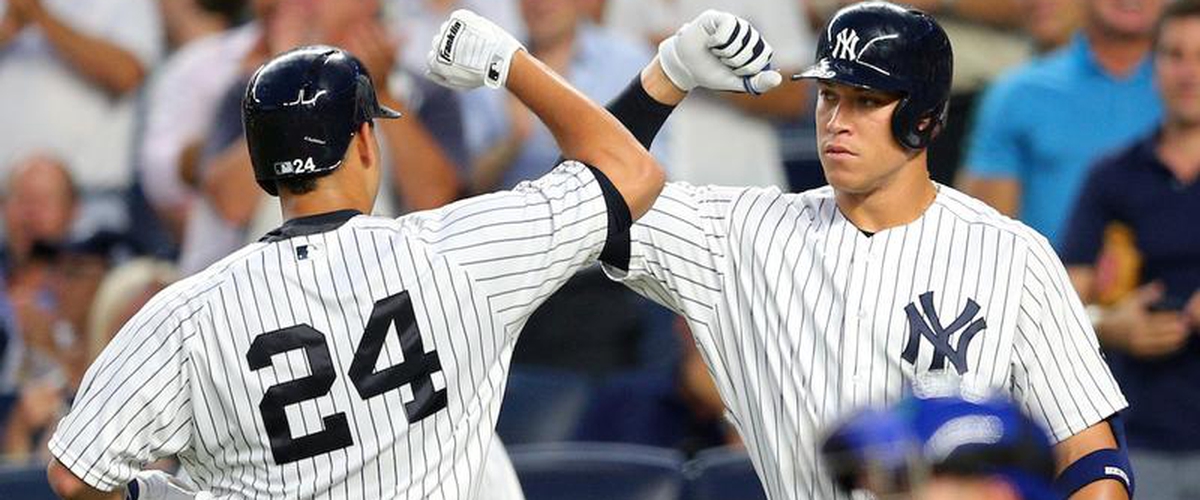 All of a sudden, the Yankees completely turned it around and are the hottest team in baseball. Now 11-6, they are looking like they may be extremely dangerous, especially considering they'll get Didi and Sanchez back from injury in the next couple weeks. Not only are the red hot without arguably their two best players, they are also accomplishing all of this while Greg Bird still can't hit the broad side of a barn, Chris Carter hasn't been any better, Brett Gardner is hitting under .200, and Matt Holliday has also struggled. They have certainly been riding the high of huge unsustainable starts from guys like Chase Headley, Starlin Castro, Jacoby Ellsbury, and Aaron Hicks. Aaron Judge is channeling his inner 2016 Gary Sanchez and has just been mashing the ball in the last 10 games or so. These starts are sure to regress to the mean, but so to will the slow starts from the more accomplished veterans such as Holliday and Gardner, and Bird is sure to come around at some point, which will level off the level of production as the hot guys come back to Earth.
While they have had some big-time contributions from several hitters, the key to the success has been the pitching staff, which was the biggest question mark coming into the season. Everyone knew the bullpen was going to be great, but great might not be good enough to describe what they have done. They have thrown 49.2 innings and given up just 8 runs. That is good for a 1.49 bullpen ERA.
The starters have also been making huge contributions after their shaky first time through the rotation. Tanaka was the only starter they could truly count on coming into the season, and he has actually been by far their worst starter to this point. He got off to a terrible start, giving up 7 runs in 2.2 innings opening day, but has since been slowly coming around. He has progressively gotten a little bit better with each time he has taken the mound since his first outing. In his last start he went 7 innings and only gave up 1 run, so he may be finally finding his form.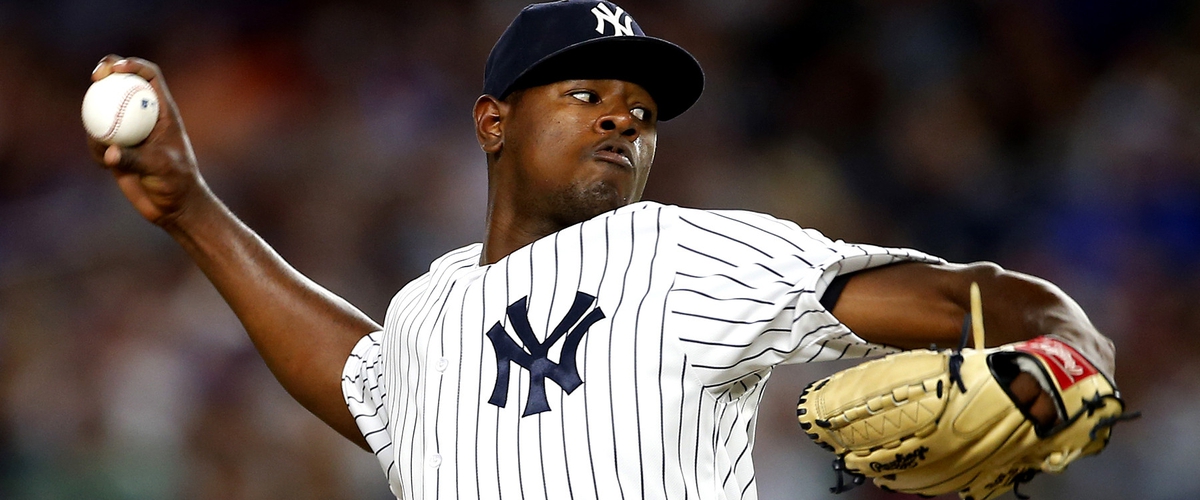 CC Sabathia has been every bit the steady veteran they were hoping for, pitching to a 2.77 ERA so far. Michael Pineda had a terrible first outing, but in his 3 starts since has gone 19.2 innings and given up only 5 runs. Luis Severino has rediscovered his rookie year form, as he has made 3 very solid starts, only flawed by two big home runs given up. Rookie Jordan Montgomery has also been a very pleasant surprise, giving the Baby Bombers two very solid outings to start his career. If the two youngsters can continue to pitch this well, they will provide great depth to the rotation, especially if Sabathia and Pineda can stay solid in the middle of the rotation.
It may only be 17 games into the season, but at 11-6, this is exactly the type of start the Yankees were hoping for coming out of spring training. Not only are the winning, they are dominating opponents to the tune of the best run differential in all of baseball. Once Didi and Sanchez get back, it will give the team that much more depth in their lineup. If some of the big bats such as Bird and Holliday can get going, and the rotation holds up, this is a team that can make a serious run at a playoff spot, which is at least a year ahead of anticipated.
What do you think? Are the Baby Bombers for real? Or is this just an unsustainable hot start? Comment and let us know! Stay tuned for more current sports stories. Don't forget to follow us on social media. You can find us on Facebook, Instagram @beyondthemetrics, and Twitter @byondthemetrics
---