A new Chapter in Hollywood: LeBron ready to make Lakers debut.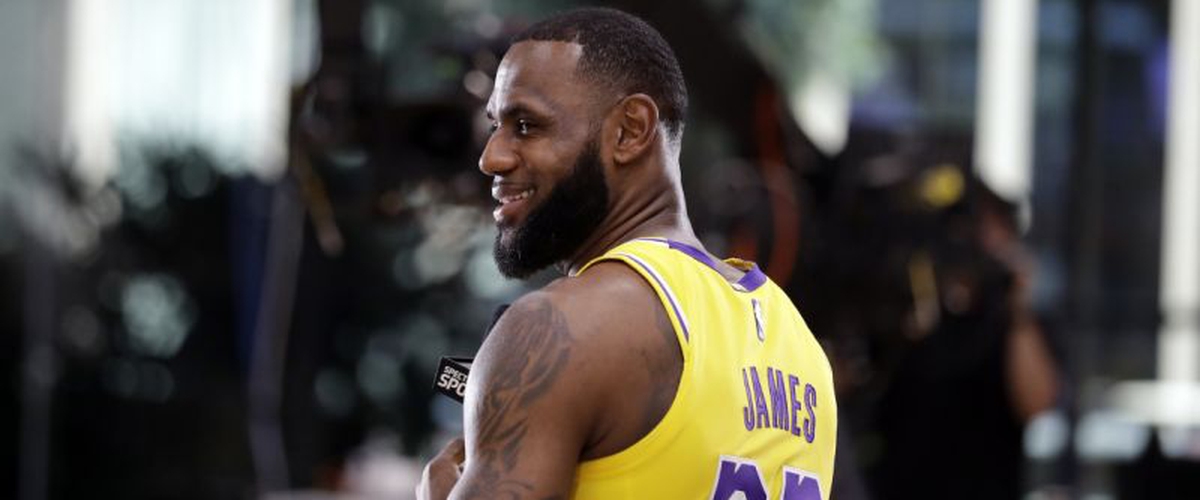 Tonight is the night, LeBron James is set to debut in the purple and gold as the Lakers take on the Denver Nuggets in the Lakers preseason opener. It's been quite an offseason of excitement since It was announced that LeBron James was going to join the Los Angeles Lakers.
LeBron spent the last four seasons in Cleveland, making four out of eight straight finals appearances with the Cavs and winning a championship to end the 52 year drought for the city Cleveland in 2016. After getting swept by the Warriors back in June, everyone knew that the LeBron era in Cleveland came to an end once again. As free agency began, Lakers president Magic Johnson and general manager Rob Pelinka met with LeBron in his mansion for three hours and the following day, both sides agreed to a four year deal worth $154 million. It's the Lakers largest free agent signing since Shaquille O Neal in 1996.
The Lakers have missed the playoff five years in a row, they lost Dwight Howard in free agency in 2013 after a failed experiment along with Kobe and Steve Nash. Kobe Bryant retired in 2016 and was never the same after a torn achellies. Jim Buss wasted big money on both Timofey Mosgov and Loul Deng and both players were not worth the money.
Jeanie Buss pulled the trigger by firing her brother than president Jim Buss and general manager Mitch Kupchak. She hired Magic Johnskn to be president and former Kobe Bryant agent Rob Pelinka as general manager. The Lakers shipped out Timofey Mozgov to Brooklyn along with De'Angelo Russell and drafted Lonzo Ball with the second overall pick and they got a draft steal with Kyle Kuzma, the Lakers than traded away Jordan Clarkson and Larry Nance JR to Cleveland to clear more cap money. They had enough to lure in the King himself and now finally were able to buyout Loul Deng to free up cap to sign another max free agent next summer.
Quite a few years It has been to this point and LeBron James is now in town and a new era has begun. LeBron may not get a lot of mintues or much playing time on Sunday. It is going to take time and maybe a few years for him to click in LA and for him to hopefully for most Laker fans to deliver them their 17th NBA title. It took Shaq and Kobe, four years and It may take LeBron a few years like It did when he was in Miami. The Lakers may have to add another big star before they can overcome the Golden State Warriors in the west, names like Kwahi Leonard and Anthony Davis come to mind, maybe Kevin Durant might join the Lakers next summer. But on Sunday night, LeBron James begins a new chapter in Hollywood in his first game as a Laker and It will be a show.
---