Good news for the Patriots: Julian Edelman is back.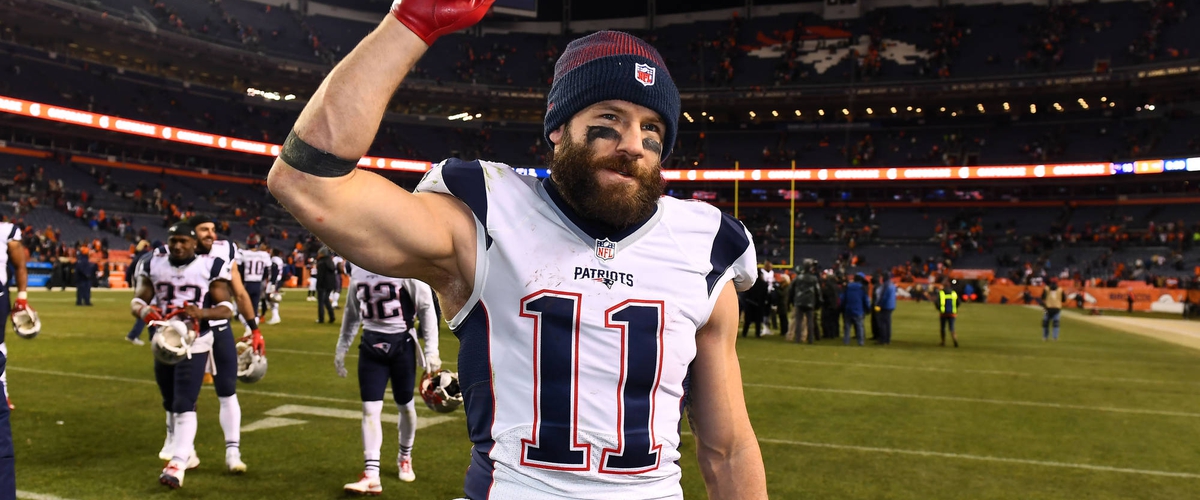 For the first time since the third game of 2017 preseason, Patriots wide receiver Julian Edelman is back and one of Tom Brady's top two favorite targets will be back on the football field in tonight's game when the Patriots host the Indianapolis Colts in Foxborough.
Edelman torn his ACL in last year's preseason and missed the rest of the season while the team went to the Super Bowl yet again but this time to lose to the Phidelphia Eagles. Edelman was on the verge of returning to training camp but he was suspended for the first four games of the 2018 season for violating the league's substance abuse policy for using performance enhancin-drugs, Edelman tried to appeal his suspension but was denied and winded up serving those first four games.
The Patriots started the season off with a win against Houston but suffered two tough road losses at Jacksonville and Detroit by double digits but they were able to blunced back with a blowout win against Miami. The team is 2-2 and going up against Andrew Luck and the Colts at home with Edelman returning, the offense is a bit different now than the last time Edelman took the field. Brandin Cooks is with the LA Rams and Danny Amendola is with the Miami Dolphins, the Pats still have Rob Gronkowski at the right end spot and they also have a new addition in Josh Gordon.
Throughout his career, Edelman has about 425 receptions for 4,540 yards and 24 touchdowns. In his last full season in 2016, he had 98 receptions for 1,106 yards and 3 touchdowns. Edelman made one of the greatest catches in NFL history after the ball tipped off of Robert Alford's leg and Edelman caught the ball inches before It hit the ground, helping the Patriots claim their fifth super bowl title under the Belichick and Brady era and his second title.
The Patriots maybe in a little struggle on offense dispite their blowout win against Miami last Sunday but with the return of Julian Edelman, It will help the Patriots offense regenerate and another target for Brady to throw to and Brady will be much happier to have Edelman back.
---