Carmelo Anthony to sign with Houston Rockets.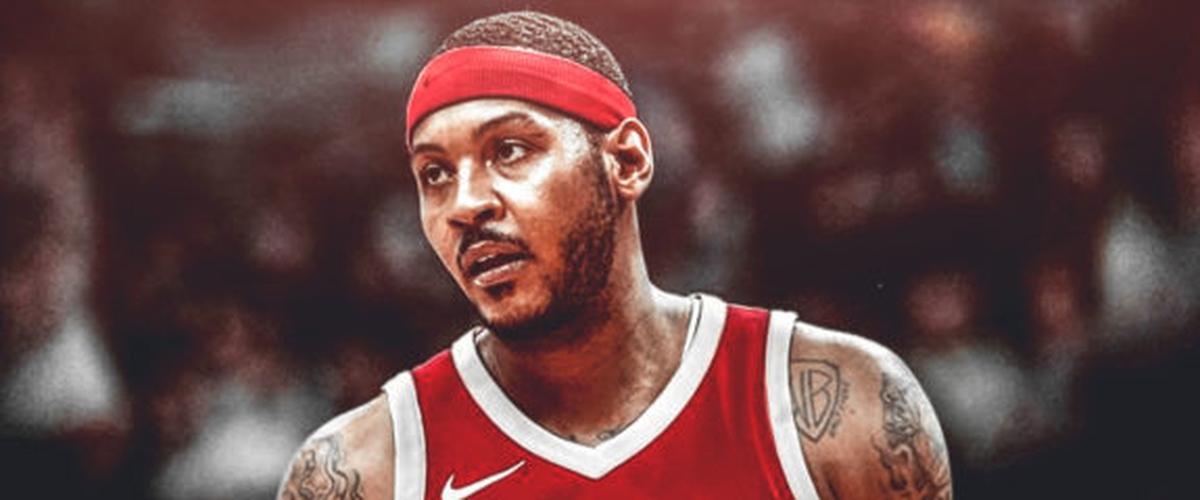 According to multiple reports, Carmelo Anthony and the Houston Rockets will verbally agree to a deal, Melo is expected to sign a veteran minimum of a one year deal. Melo is the expected to sign with the Rockets once he returns from his overseas trip in Africa.
Last season, Melo only averaged 26.2 PPG with the Oklahoma City Thunder and struggled to play alongside Russell Westbrook and Paul George. The Thunder was bounced out in the first round by the Utah Jazz, In game 6 Melo played less minutes than Jerian Grant and Melo was asked to come off the bench, he stated he wanted the ball more and coming off the bench was out of question.
Before the the start of free agency, Anthony told the Thunder that he was opting in of the final year of his five year $122 million contract he revived from the New York Knicks and was set to make $27 million in 2018-19. Anthonyand the Thunder were going to part ways and no one knew exactly how, the Thunder traded him in a three team trade to the Atlanta Hawks. The Hawks paid him his $27 million and Anthony was waived. The Rockets emerged as the favorites though Anthony did heavily consider Miami but Anthony now has commuted to joining the Rockets. When he signs, he will join current MVP James Harden and one of his closest friends Chris Paul. Harden stated that Melo is a proven bet and would be a great acquisition to the roster.
The Rockets were the top seed in the West last season and made It to the western conference finals before CP3 injured his hamstring in game 5 and the Rockets lost the series in seven to the Golden State Warriors, who went on to sweep the Cleveland Cavaliers in the finals. The Rockets lost a few key players in free agency, Trevor Ariza who went on to sign with the Phoenix Suns and Luc Mbah a Amoute who went on to sign with the Los Angeles Clippers. The Rockets thankfully were able to get Clint Capela back but they need to fill in the small forward spot and that is where Carmelo Anthony comes to play. Though unlike Ariza, Anthony is does not have much of a defensive background and is known for scoring. Many are wondering how is Melo going to be able to get the ball and shoot more when you got a current MVP like James Harden shooting the ball about 80-90 percent of the time. Melo will have to try to work things out better in Houston then he did in OKC last season. Anthony is a 10 time all star who has won a scoring title and four gold medals but now at age 34, he wants to win a ring.
Joining forces with Chris Paul and James Harden and Houston Rockets may very well be Anthony's last chance to win a ring, he is going to have to learn to adjust to the Rockets system especially with head coach Mike D Antoni, Who also coached Carmelo Anthony in New York and resigned just in the second half of Anthony's second year with the Knicks. Hopefully Melife and D Antoni will get along this time, if the Rockets want to compete in the West with the Warriors and the Lakers, Carmelo Anthony is going have to be at his best and play at his best if he wants to win but at the same time, there are going to be moments when he's going to have to be unselfish and do what's best for the team to win
---