To the Oakland Raiders: Pay Khalil Mack his money or trade him.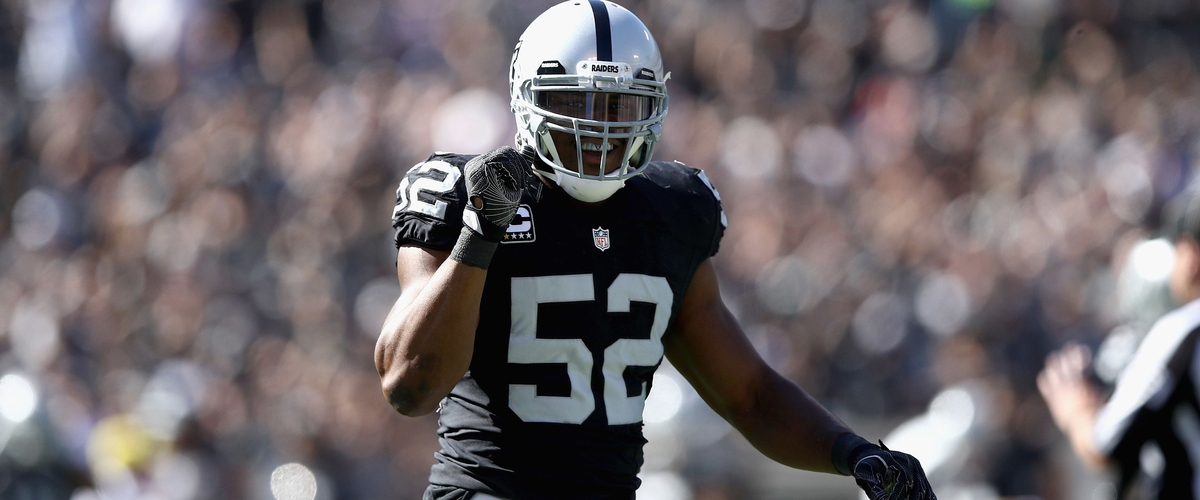 A situation is going on in Oakland where defensive end Khalil Mack is holding out, he missed last week's preseason game in which cost him eight grand, now he plans on holding out another preseason game. Mack is seeking a contract that would pay him $20 per year and this same situation is happening in LA with Aaron Donald of the Rams. It seems like things are getting ugly between Mack and the Raiders front office though head coach Jon Gruden says that Mack's holdouts are not a distraction. So now the Oakland Raiders have two choices: Pay Khalil Mack his money or trade him.
First things first, I think the Raiders should pay him his money. Khalil Mack is one of the best defensive players in the NFL, he is a three time pro bowler, selected as first team all pro in 2015 and 2016 and winning defensive player of the year in 2016. Last season, Mack had 61 tackles with 10.5 sacks and one forced fumble and one fumble return. 2016 was his best season with an average of 54 tackles with 11.0 sacks along with five forced fumbles and three fumble returns. Though he is 27 years of age, how could you not pay a defensive player that is that talented despite the fact that the Raiders have not had a very good defense in recent years.
But if the Raiders do not want to pay Mack his money, than they should indeed trade him. Trade Mack for a very high price like multiple draft picks, ask for a first round pick if not than a second round pick. I am sure a lot of teams would love to add Khalil Mack to their defense. Teams such as the Green Bay Packers, Chicago Bears, Buffalo Bills, and the New York Jets are reported teams that could land Mack in a trade with the Raiders. So if you're the Oakland Raiders, you ether pay Khalil Mack his money or trade him because if you do not pay him than It's likely you do not want him on you're team and It's better to get something in return than let him walk away.
---