It's time for Josh Gordon to get his act together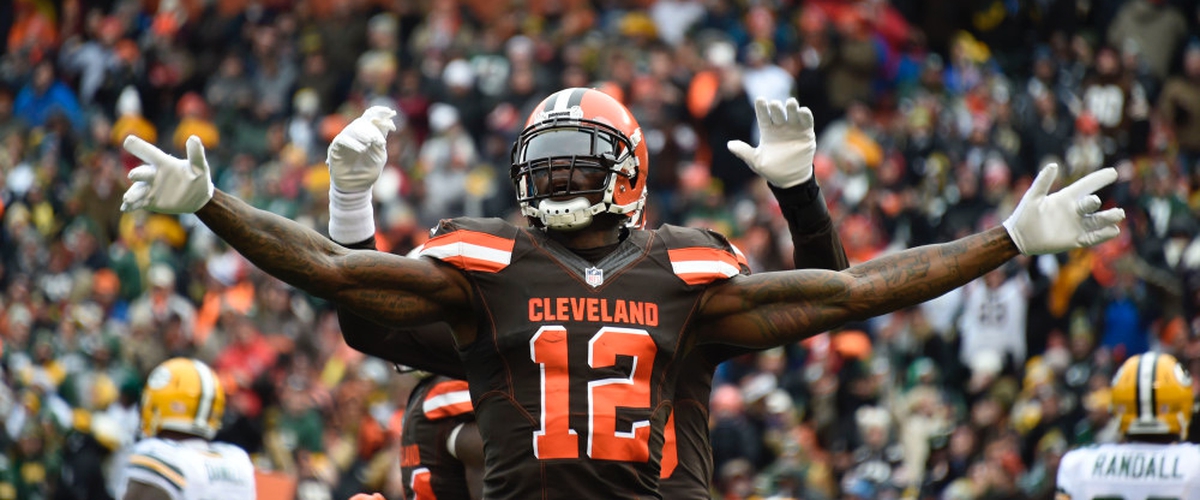 Josh Gordon is back, the Cleveland Browns announced on Saturday that the former pro bowl wide receiver will return to the team. Gordon is able to participate in meetings and practices but cannot participate in an NFL game until he passes the substance abuse program. Head coach Hue Jackson has stated that he wants to have Gordon focus on condition and practices first and than go on from there, he hopes that Gordon will be active and ready for the Browns week 1 matchup against the division rival Pittsburg Steelers.
The Browns are optimistic to have Gordon back but It will be up to Gordon to determine the rest of his career and now is the time for him to get his act together. Josh Gordon was drafted by the Browns in the NFL supplemental back in 2012. In his rookie season he had 50 receptions for 805 yards and 5 touchdowns. His best season with the Browns was in 2013 when he had 87 receptions 1,646 yards and 9 touchdowns being selected into the pro bowl.
However, Josh Gordon ran into some trouble and being suspended on multiple occasions for violating the NFL's substance abuse policy. He has only played 10 games since 2013 and missed both the 2015 and 2016 seasons before returning last season, he has been receiving mental treatment at the University of Florida. The Browns went 0- 16 last season but reshaped their roster, trading for quarterback Tyrod Taylor, wide receiver Jarvis Laundry, and drafting Baker Mayfield at number one overall. The Browns are not a contending team as of yet but they can be and their future looks bright. If Josh Gordon is able to get back on the football field than him and Jarvis Landry can become one of the NFL's best receiving duo's in the league.
But now at 27 years of age, the time is now for him to get his act together because this may very well be his last chance. Any advice for Josh Gordon would be to not go on the same paths that both Chad Johnson and Plaxico Burress went on. Or take what happened with former teammate Johnny Manziel. The Browns have given Gordon chance after chance and now this one maybe his last. If Gordon can stay sober and help his team win, he could be on the path to greatness.
---