Will Baker Mayfield be the Cleveland Browns long term answer.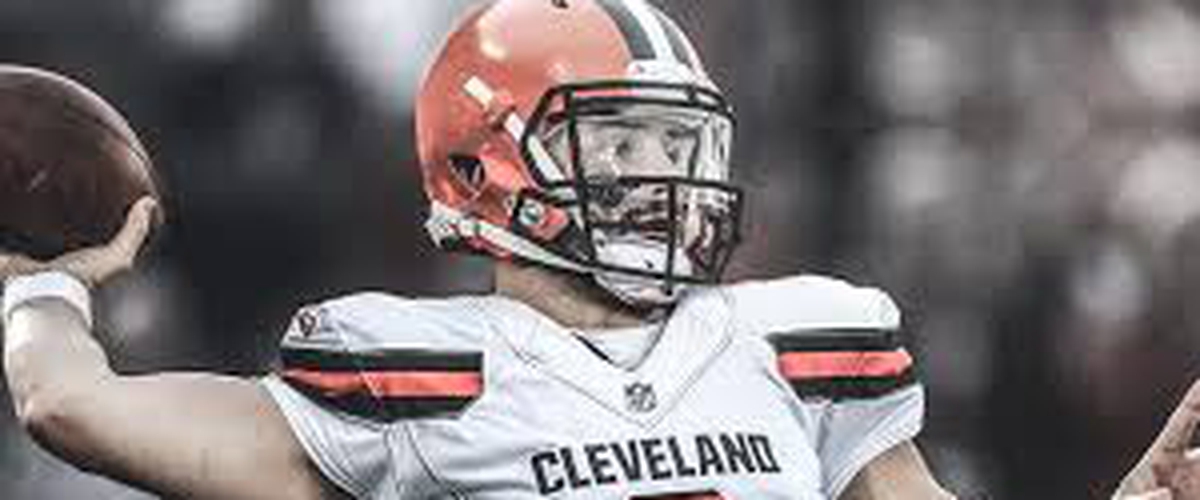 If you're a Cleveland Browns fan and you are not really feeling too excited about Baker Mayfield. Well after Thursday night's game, you feel optimistic. Mayfield got a look at his first in field action in the NFL and he didn't shy away, he completed 11 out of his 20 passes for 212 yards and 2 touchdowns, not a bad start to begin an NFL career. The Cleveland Browns selected the heisman trophy winner as the first overall pick in this year's NFL draft, while Tyrod Taylor is listed as the starting quarterback, Mayfield looks to be the future but the question is, Is Baker Mayfield the Cleveland Browns long term answer?
The Cleveland Browns have had a big struggle with starting quarterbacks over the years dating back to Tim Couch in 1999, the Browns have had about 26 different starting QB's ever since. The Browns drafted quarterbacks such as Colt McCoy and Brenden Weedan but neither one of them lived up to their expectation, the Browns then drafted Johnny Manziel back in 2014 and many thought he could have been the answer but due to his addiction problems, the Browns released him and his career went down hill. When Hue Jackson took over in 2016, the team signed former number 2 overall pick Robert Griffin the III but RG3 once again struggled with injuries. The Browns drafted Deshone Keizer and he also could not live up to his expectations. Many quarterbacks have failed with the Browns for years, others such as Jeff Garcia, Jake Delhomme, Jason Campell, Trent Dilfer, Brian Hoyer, and Josh McCown. Now It all will come down to Baker Mayfield sooner or later.
The Browns have not been to the postseason since 2002, they have had 15 losing season's since then including going 0-16 last season. This offseason the Browns acquired Tyrol Taylor from the Buffalo Bills and Jarvis Landry from the Miami Dolphins, now rumor has It that they could be in the verge of signing former Dallas Cowboys wide receiver Dez Bryant, that remains to be seen.
One thing is for sure, the Browns do not plan on going –16 again this year, if you're watching HBO hard knocks, you are seeing a different squad than last season. Head coach Hue Jackson stated that his goal coming to Cleveland was to win, So far he has had tso losing seasons and this season is his most challenging one yet, his job may very well be in the line. The city of Cleveland and the Cleveland Browns fan base are desperate to win more than ever, Baker Mayfied had quite a decent game on Thursday night but it's a bit too early to determine whether or not he'll be there long term answer. Many are somewhat concerned about Mayfield due to the fact that he is also a controversial quarterback following his arrest in Washington County, Arkansas after resisting arrest and being tackled by a police officer while being intoxicated back in February of 2017. Very similar to Johnny Manziel bur Mayfield is now trying to prove he's a changed person and is not close to Manziel.
But of all the quarterbacks the Browns have drafted in recent years, if one of them has the potential to get the Browns out of the curse and have them win, Baker Mayfield as of right now, has the potential to do so.
---