Carson Wentz looking forward to his return on Sunday.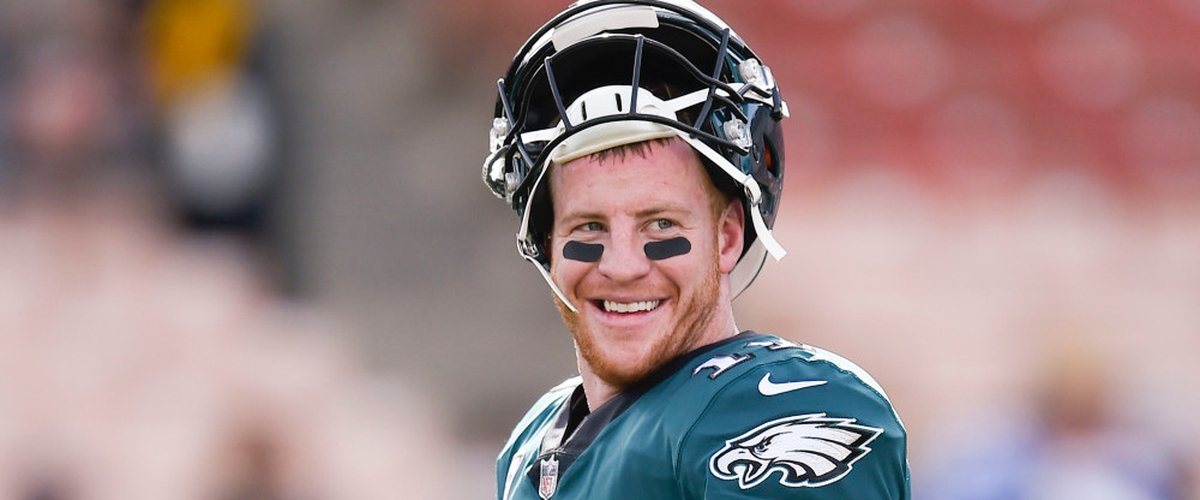 The Philadelphia Eagles lost their first game of the season on Sunday to the Tampa Bay Buccaneers but the good news is that they will get their starting quarterback Carson Wentz back this coming Sunday when the team hosts the Indianapolis Colts. After nine months out of action, Carson Wentz has been cleared to return to the football field.
The Eagles traded for the second overall pick back in 2016 and selected Carson Wentz out of North Dakota State. Last season in his second year, Wentz completed 265 passes for 3,296 yards and 33 touchdowns with a passing rating of 101.9. Wentz was playing like an MVP before suffering a season ending ACL injury in week 14 against the Los Angeles Rams. Nick Foles took over as the starting quarterback and lead the Eagles to their first ever Super Bowl title, Wentz was not cleared in the preseason and Foles filled in for the first two regular season games.
Now Nick Foles days as the starting quarterback is over and Casron Wentz is back, Foles is not upset at all. What is great for me is that this room has no ego's said Eagles head coach Doug Pederson, Nick has understood all along that this is Carson's team, we've drafted to be the guy and we owe Nick alot of gratitude for what's he's done, what he's done this season and how he led this foootball team, he's a pro's pro.
Carson Wentz is looking forward to his return and go back to doing what he does best but there willl be some questions he'll have to answer, One will he be the same player he once was before he tore his ACL? Two will Carson Wentz lead the Eagles to another Super Bowl title? I certainly believe Carson Wentz can and will return as the same player he was before his ACL if not than better, he's only 25 and he's got a lot of years left and I do believe that he could lead the Eagles to another Super Bowl tite, It's a matter of when but for now, he's got to focus on getting back on the field and finding that rhythm again.
---