Detroit Pistons part ways with Stan Van Gundy after four years.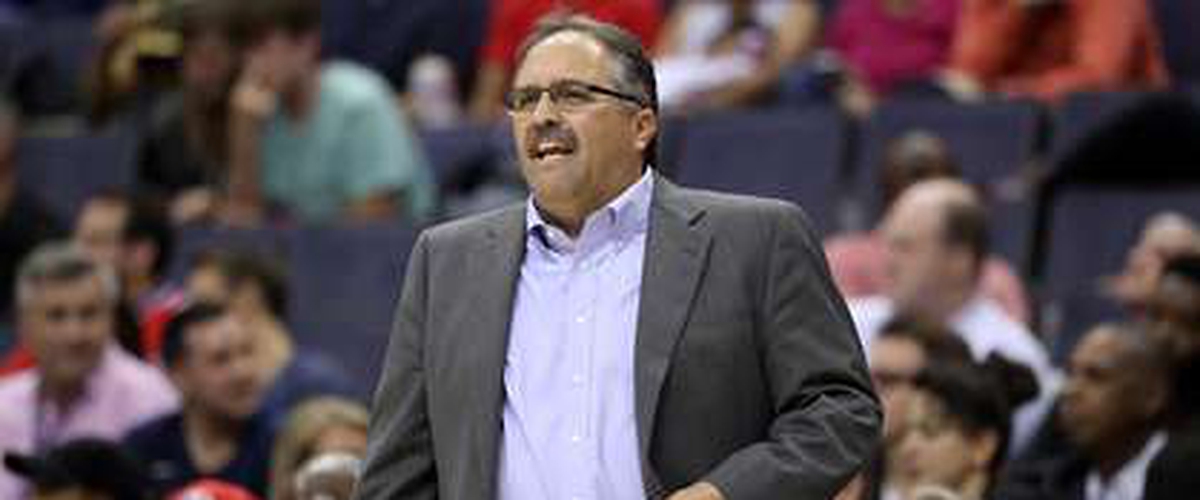 After four years in Detroit serving as the head coach and president of basketball operations, the Pistons have decided to move in a new direction. The team has decided to relieve Stan Van Gundy of his duties on Monday according to ESPN's Adrian WojnarowskI. Van Gundy was hired by the Pistons in 2014 as the head coach and president of basketball operations, the Pistons only made the postseason once in Van Gundy's tenure, which was in 2016. The Pistons finished this season at 39-43 and not even a trade for Blake Griffin could of gotten them in the postseason, plus Reggie Jackson was banged up and suffered an ankle injury that derailed their season.
Stan Van Gundy is the older brother of Jeff Van Gundy, who once coached for the New York Knicks and the Houston Rockets. Stan's career began in 2003 when he succeeded Pat Riley as the Miami Heat head coach, he lead Miami to the Eastern conference finals in 2005 just one game short of reaching the finals. Van Gundy left Miami in early 2005 and went to Orlando in 2007, where he made five straight playoff appearances including a trip to the NBA finals in 2009.
Van Gundy would return to coach basketball again in 2014 being hired by the Pistons, his tenure in Detroit may not be as good as it was in Orlando but Van Gundy helped rebuild a Pistons organization that missed the postseason for seven straight seasons before making It back in 2016. But Van Gundy could not return the franchise to a championship contending level and may very well be why he was fired, Piston fans were furious with him drafting Stanley Johnson over Devin Booker and Luke Kennard over Donovan Mitchell, who is rising as a rookie of the year candidate in Utah. After coaching Miami, Orlando, and Detroit, Van Gundy May very well never get another head coaching job again but with his record at 907-523, the door is still open for him to get another shot in the NBA.
As as for the Pistons, they are looking to fill a front office gig and rumor has It today that Brent Barry would be the top canidate for President of basketball operations, Berry expressed that he would like to work in a front office for an NBA. The Golden State Warriors try to hire Barry last year for a scouting position but due to his TV role, the Warriors were unable to land him. The Pistons ownership however stated that they would like to hire somebody with front office experience and Barry doesn't have any. So now the Pistons have to find a new president of basketball operations and a new head coach, The Pistons have always been one of the most respected franchises in NBA history. The Pistons once made the postseason eight straight years from 2002-2009 including two trips to the NBA finals and an NBA title in 2004 but now this is a franchise that has been nowhere ever since. So now the Pistons ownership must find ways to get the franchise back to where It once was, title contenders.
---