Dwane Casey did not deserve to get fired.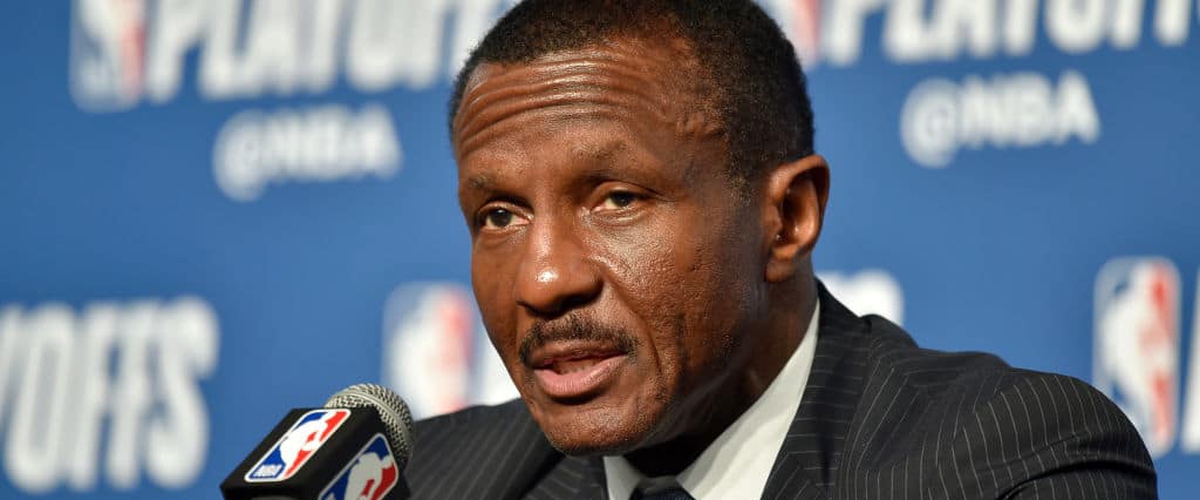 The Toronto Raptors got swept for the second conductive year in the semi finals against LeBron James and the Cleveland Cavaliers but this time, It resulted in head coach Dwane Casey getting fired. The Raptors have decided to fired Casey after seven seasons earlier Friday morning according to ESPN's Adrian Wajornowski. Casey went 320-238 in his seven seasons and took the Raptors to the playoffs four times and the eastern conference finals in 2016, the Raptors finished with 50 wins for the past three seasons including their franchise best of 59 wins this season, many are considering him to be coach of the year and he still loses his job. But truth is, Dwane Casey did not deserve to get fired.
When It comes to the playoffs, the Cavaliers with the best player in the world in LeBron James were too powerful for the Raptors to overcome, if the Raptors lost to other teams in the playoffs for the past three years than this would be a different debate but It's not his faulty that his team couldn't get passed LeBron James, the best player in the world today. Raptors general manager Masai Ujiri states that firing Casey was a very difficult descision but what did Casey do to deserve to get fired, the Raptors organization needs to owe the basketball world an explantion. They could of kept Casey and waited for Lebron to leave Cleveland and head West this summer for them to finally get a chance to reach the finals next season.
Reports are stating that the Raptors are looking into former Atlanta Hawks head coach Mike BuldenHolzer and G League head Jerry Stackhouse but as for Casey, that leaves him in the open market. Teams like the Detroit Pistons and Milwaukee Bucks are already interested in Casey, I would love to see the Orlando Magic take their chances on Dwane Casey. It was a good run in Toronto but Dwane Casey will be coaching in the NBA again, mark my words and It may not be very long.
---