What will staying in OKC do for Paul George?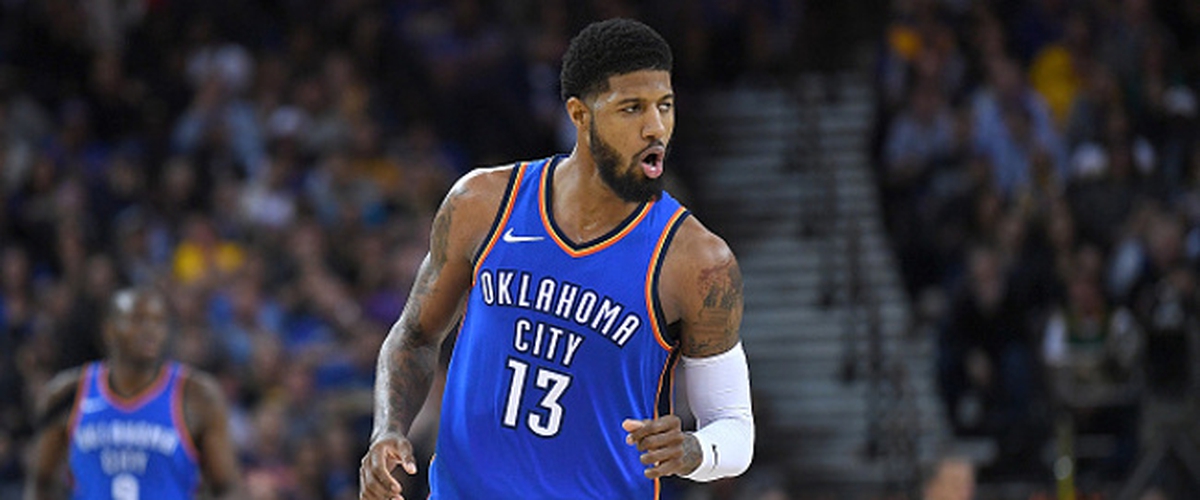 NBA free agency has started and Paul George has hit the market, George for years has expressed in playing for the Purple and Gold with the Los Angeles Lakers. But before the Lakers even got a chance to meet with Paul George, George has committed to staying with the Oklahoma City Thunder.
Paul George will signed a max contract worth 4 years for $137 million to remain with Russell Westbrook and the Thunder, stating I'm here to stay, we can bring It home. George has always dreamed of playing in a Lakers uniform but after last season with the Thunder, he has seem to change his mind but one thing is for sure, he is taking a gamble.
With LeBron James in the market, George could have joined forces with LeBron in LA as the Lakers could potentially acquire Kawhi Leonard from the San Antonio Spurs. But to rejoin Russell Westbrook and Carmelo Anthony who may be past his prime is a gamble. George would have a much better chance winning a ring with LeBron and Kawhi in LA than OKC. Westbrook is a great player no doubt but with him, PG, Melo, and a very low bench, we are not sure if this team will get past the Golden State Warriors or will be greater enough to win a title. But if PG feels confident with Westbrook, he may have still a chance. Question is, Will Paul George regret staying in OKC?
He asked Dwyane Wade for some advice while drinking wine with one another, Wade said to him, if you make a decision like this, make sure you don't regret It. Will PG has decided to stay in OKC and we shall see if he will because a decision like this is a once in a lifetime opportunity.
---