The Lakers should bring back Dwight Howard.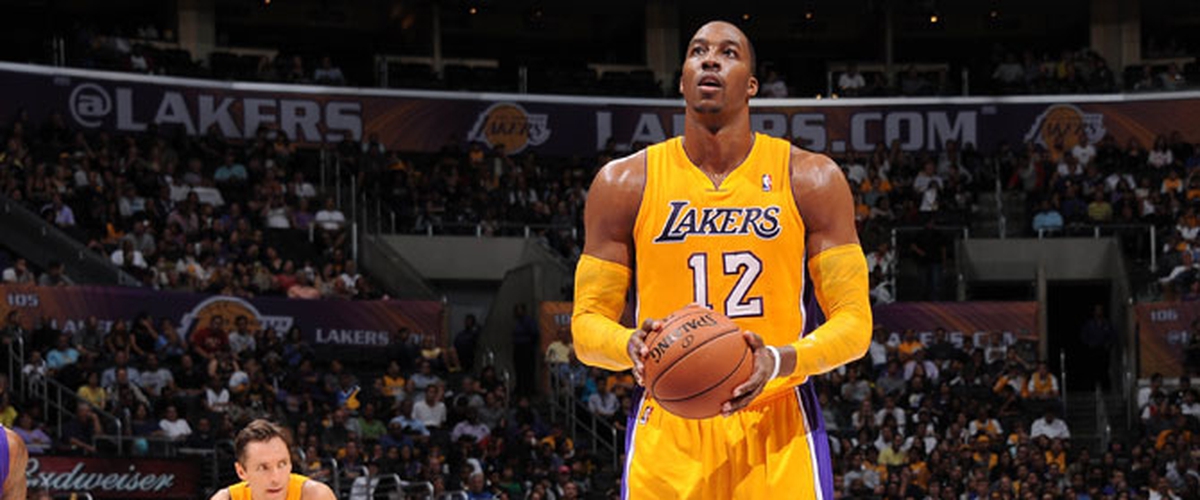 It's been a crazy three days in Los Angeles to say the least, they first were able to land the hottest free agent on the market in LeBron James. Than they added other pieces such as Lance Stephenson, JaVal McGee, and Rajon Rondo. The Lakers are not done yet, they need to add a big man. They were in pursuit of DeMarcus Cousins but Cousins wind up landing in Golden State Warriors. There are more big man free agents out there, the Lakers can resign Brook Lopez but I think there is one big man they should consider and I mean bringing back is Dwight Howard.
Dwight Howard, you know the same guy who the Lakers traded for back in 2012 before he left to sign with the Houston Rockets in 2013. Howard was traded to the Lakers in 2012, his one season there turned out to be a disaster as the Lakers fired then head coach Mike Brown and replaced him with Mike D Antoni, and Kobe Bryant suffer a season ending Achilles injury as the Lakers got swept in the first round. Truth is, It wasn't even Dwight's fault.
First, the Lakers should have replaced Mike Brown with Phil Jackson but due to Jerry Buss bitterness towards Phil, he went with Mike D Antoni. That was a mistake as to why Howard could not fit in the D Antoni system, Howard was a defensive player playing for a coach that didn't even coach defense. Mike D Antoni is doing an excellent job with the Houston Rockets now but he was not mean't to coach the Lakers.
I felt like the Lakers organization miss treated Dwight Howard a bit and could have helped him out more and not deny his request to letting Kareem Abdual Jabber help him with his game. Dwight Howard was traded from the Charlotte Hornets to the Brooklyn Nets weeks ago but the Nets have brought him out, Howard on the market and the Lakers owe him. Laker fans talk about how much they hate Dwight Howard and the NBA wants to name him the bad guy when he was screwed by Jim Buss and the Lakers years ago. Now with Magic Johnson calling the shots, the Lakers owe Dwight Howard a second chance. With LeBron coming to LA, he needs another big man, someone who can rebound, defend, and dominate in the paint and Dwight Howard is that guy. Now Howard May have to get use to not having the ball in his hands all the time and must learn how to play with LeBron, he cannot make the same mistake as he did with Kobe Bryant. Howard can help the Lakers out and now with Boggie Cousins heading to Oakland, the Lakers can bring Dwight back to LA. Even if It seems unlikely or not in Magic's plan, the Lakers should at least consider.
---