Isaiah Thomas is going have to prove that he belongs in the NBA all over again.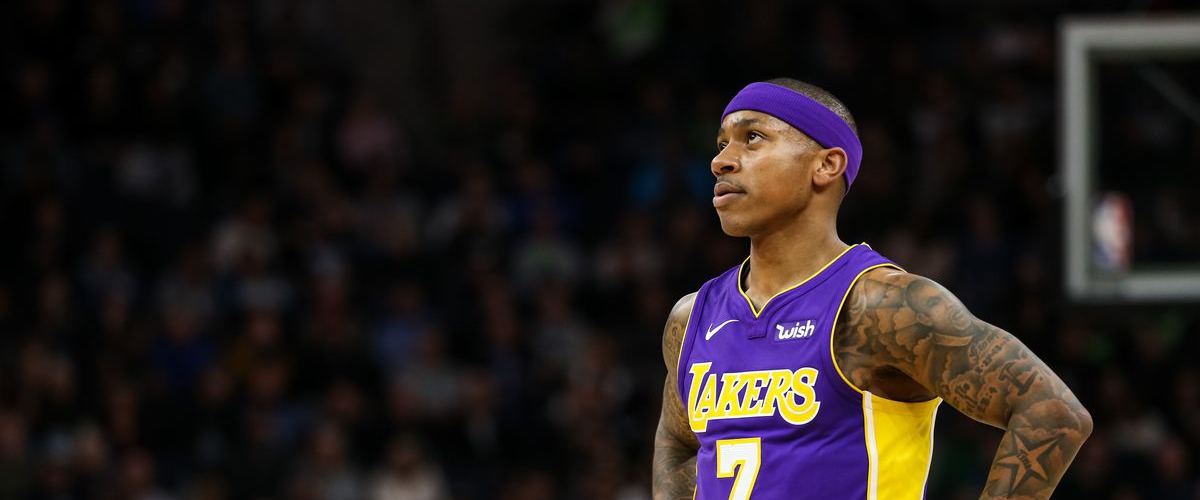 As reported last night by ESPN's Adrian Wajnarowski, Free agent Point Guard Isaiah Thomas has agreed to a one year deal with the Denver Nuggets. Thomas was on the market for quite a while and It was rumored that he would sign with the Orlando Magic before the Magic signed free agent Isaiah Broscoe instead. Thomas has not gotten the Max deal that he wanted and now It tells us that Isaiah Thomas is going have to prove that he belongs in the NBA all over again.
Isaiah Thomas was the 60th and final pick in 2011, he spent his first three in the half seasons with the Sacramento Kings and than a year in the half with the Phoenix Suns. Thomas rose as an all star in Boston and in 2016-17 season he averaged 28.9 points and 5.9 assists per game finishing 5th in league MVP voting. Thomas carried the Celtics to the eastern conference before having a season ending hip surgery. Thomas was on top of his prime and was considered a star and was worth the max contract but It wasn't till he was traded to the Cleveland Cavaliers in part of the Kyrie Irving trade.
Thomas returned to the court in January for the Cleveland Cavaliers but struggled to find chemistry with LeBrin James, he was traded yet again along with Channing Frye to the Los Angeles Lakers for Jordan Clarkson and Larry Nance JR, the Lakers acquisition of Thomas was about clearing cap space as Thomas was nearing to become an unrestricted free agent. It took two weeks for Thomas to get picked up and the Denver Nuggets has now given him another chance, the Buggers have resigned both Nikola Jokic and Will Barton and the team was just one game shy of making the playoffs last season. Now with Thomas added, the Nuggets are hopeful that he can help them reach the postseason. As for Thomas, he is hoping that this chance will help him redeem his NBA career and Thomas must prove while at 5 ft 9 that he can play and that he can form himself back to the same player he once was playing for the Celtics. He has to prove himself all over again and if he does than either the Nuggets or any other NBA teams may finally give him the max contract that he wants.
---