Oh how Kawhi Leonard stabbed the Spurs organization in the back.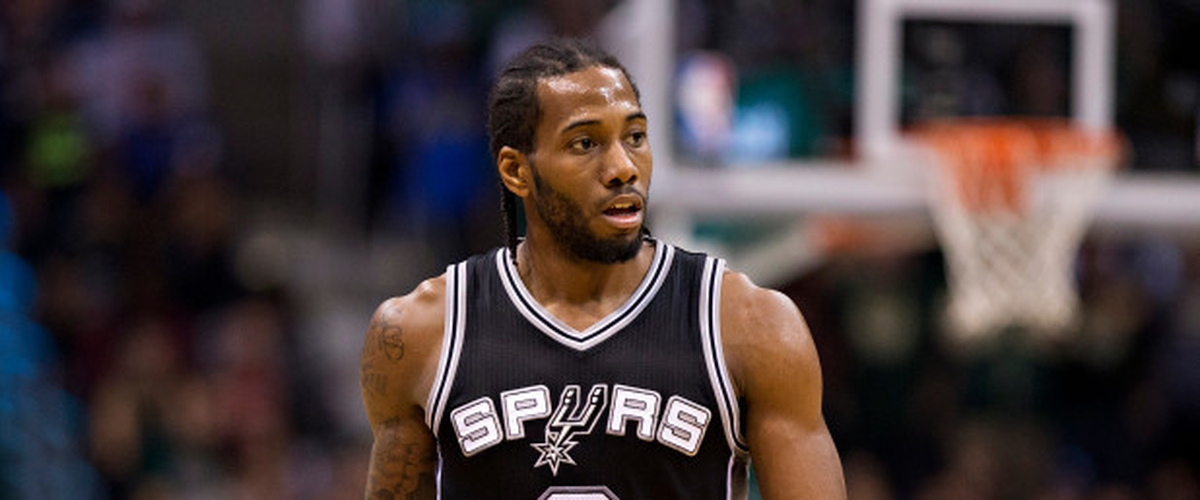 As It was reported this morning, the San Antonio Spurs have now finally put an end to the Kawhi Leonard drama as they traded away Leonard along with Danny Green to the Toronto Raptors for DeMar DeRozan, Jokob Poeltl, and a 2019 first round draft pick. The trade in my opinion was a win for the Spurs, well not exactly due to the fact that they never wanted to trade Leonard but Leonard was frustrated to the point in which he did not want to be part of the Spurs culture no more. After all these years, Kawhi Leonard stapped the Spurs right in the back.
Leonard only played in nine games last season following a right quad injury he suffered in the western conference finals a year ago. He was furious with how the team handled his injury and spent most of the season rehabbing in New York. Gregg Popovich and the Spurs front office tried everything they can to make things work again but Leonard wasn't having It, he wanted to be traded to LA. The Spurs did not want to trade him to LA, so now they traded him to Toronto and which Leonard is not happy about.
For Kawhi Leonard, they Spurs traded for him in the 2011 draft and developed him into a star. The Spurs made back to back NBA finals appearances in 2013 and 2014 in which Leonard won NBA finals MVP in 2014, Leonard won defensive player of the year in 2015 and 2016 and after Tim Duncan retired in 2016, Kawhi Leonard was going to be the new face of the franchise.
I can can understand why Leonard was frustrated but he never had to make It personal, he could have sat down with Gregg Popovich and tried to work things out. He could have played with the Spurs next season and see if he would liked to stay and possibly received that $219 million max contract but instead rumored had It that he would sit out the season if he remained in San Antonio.
So after this team drafted him, after back to back NBA finals in which Leonard won finals MVP following the second appearance, and after the Spurs looked up to him as the new face of the franchise after Tim Duncan's retirement. For Kawhi Leonard to make It so personal and rejected everything the Spurs tried to do to help him, oh yeah he stabbed them right in the back. If you a player does not want to be part of the culture than he's got to go and Popovich did the right thing. Good luck in Toronto next year Kawhi, Maybe you might decide to stay there instead of heading home to LA.
---