The Giants paid Odell Beckham his money but was It the right move?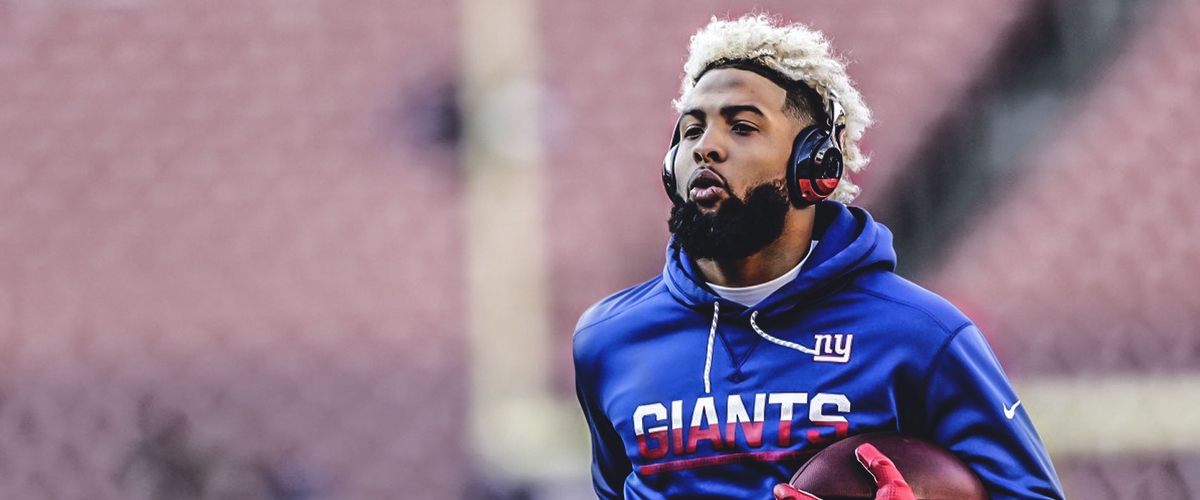 Odell Beckham finally got paid on Monday, he signed an extension worth $95 million for five years with $65 million in total guarantees. Rumors swirled for months to whether or not the Giants were going to trade their star receiver but they decided to keep him and now they have decided to pay Odell Beckham his money. The question now is, was It the right move by the New York Giants?
The only one that is going to determine that is Odell, his season ended in four games last year due to a leg injury. Odell looks healthy and ready to go for week 1 but will he be the same player that he once was. Now you got his on field behavior, Beckham's touchdown celebrations cost the Giants 15 yard penlaties on kickoffs to the point that Giants co-owner John Mara was getting fed up. Beckham has to find a way to tone down his celebrations and not risk costing himself money or his team during games.
Than the expectations, Beckham stated on Tuesday that he wants to be a hall of famer and leave his mark when It's all set and done. He claims that now getting paid, his weight is off his shoulders but Beckham should have another expectation, winning the super bowl. The New York Giants have won two Super Bowl titles under quarterback Eli Manning, Manning and the Giants are searching for their third title since 2007 and if anyone can help them on the roster, It's Odell Beckham. The Giants already have a great defense but the offense needs more from the offensive line, running backs Johnathan Stewart and Saquon Barkley, Tight end Evan Ingram and receiver Sterling Sheppard but they need a lot more from Beckham. Odelle Beckham may very well go down as one of the greatest ride receivers in NFL history but New York Giants didn't pay him to just One of the all-time great's and a future Hall of Famer, they paid him to win and hopefully Beckham will live up to the expectations and is able to deliver.
So yes giving Beckham his money was the right thing to do as of right now, the fact that he was entering his final year of his rookie contract to reschedule to be a free agent, the Giants knew they just couldn't let the star receiver walk away. But sometime in the future they will find out paying him was all worth it but the truth is, they still made the right decision.
---