Lamar Jackson is proving his doubters that he's fit to be an NFL quarterback.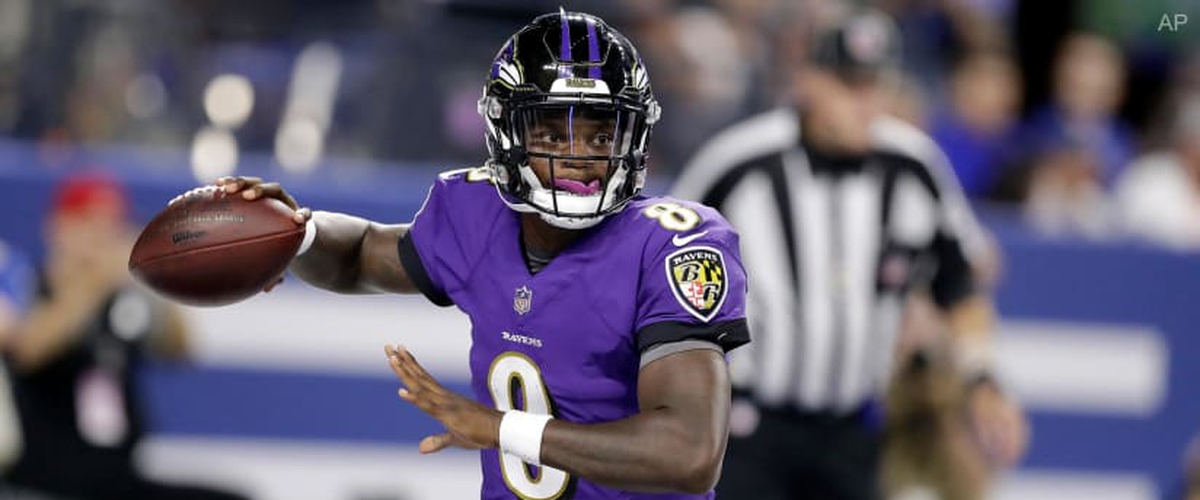 Lamar Jackson was a Heisman trophy winner at Louisville, then he was selected as the final pick in the first round by the Baltimore Ravens. Many scouts didn't take him too seriously, many said that he was unfit to be an NFL quartebracket and that he couldn't throw, if you have been watching NFL preseason, he is by far proving his doubters wrong.
Lamar Jackson completed 4/10 for 33 yards in the first preseason game against the Chicago Bears but in his second preseason game against the LA Rams, he completed 7/18 for 119 yards. Last night's preseason gane against the Miami Dolphins, he had another breakout performance 7/10 for 98 yards with one rushing touchdown and one touchdown pass.
So far, Lamar Jackson is looking like he has what It takes to be a starting quarterback, he is proving to be a draft steal for the Ravens. Now Joe Flacco will likely be the starting quaterback if he's ready for the season opener but when the team is getting ready to make cuts to a 53 man roster, the Ravens should not even think about cutting Jackson. Truth is, I know Lamar Jackson has a potiental to be a really good quarterback and the fact that teams passed on him in the draft, he should have been in the top 25. But if the Ravens do not want to keep Jackson than put him on the trading block, their might be other teams that would look forward to acquiring him. But right now Jackson is playing great and looking fit as an NFL quarterback, he is by far quieting his
---