Kawhi Leonard staying in Toronto? Don't rule It out.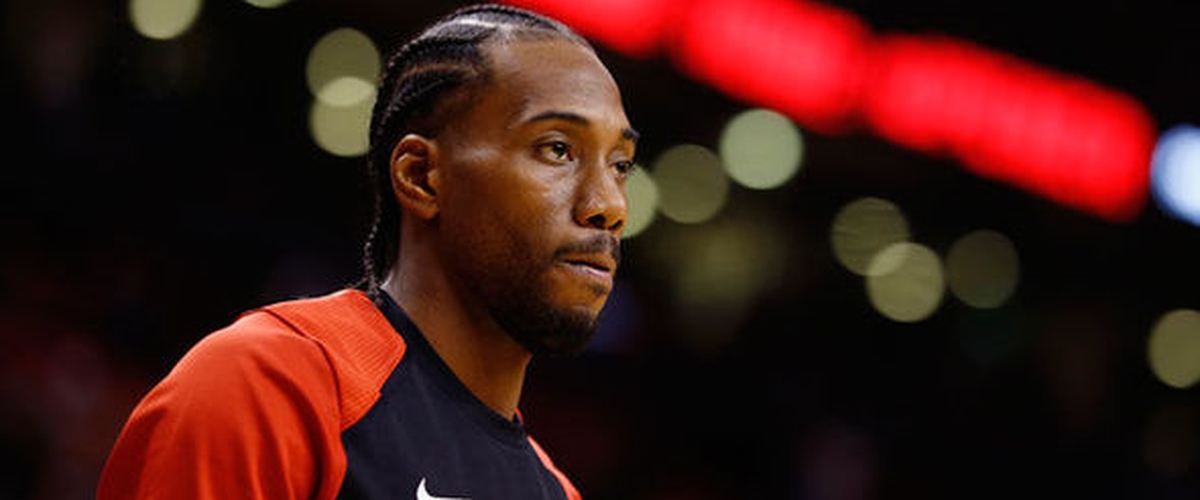 It's been a week since the NBA season opened and so far one of the most interesting stories is Kawhi Leonard and the Toronto Raptors. The Raptors are now 5-0 after Kawhi dropped 35 points Wednesday night against the Minnesota Timberwolves. This off-season after frustrations with the San Antonio Spurs, Leonard request to be traded and was shipped to Toronto for DeMar DeRozan.
Leonard was not interested staying in Toronto but his mindset has seemed to changed, he stated that he wants to focus on this season first and now he seems comfortable. Despite his 5-0 start with Toronto, many are saying that It is unlikely that Kawhi Leonard will stay in Toronto but just let Anyone our there know, don't rule It out.
Kawhi Leonard spent his first six seasons with the San Antonio Spurs, he along with Tim Duncan, Tony Parker, and Manu Ginobli lead the Spurs to back to back NBA finals in 2013 and 2014 and Leonard was named finals MVP in 2014. After suffering a season ended ankle injury in the playoffs against the Warriors a few years back, Leonard only played nine games in 2017-18. Leonard grew frustrated with how the Spurs training staff and orgainzation his knee injury and requested to be traded. The Spurs organization and head coach Greg Popvich tried everything in their power to convince Leonard to stay but Leonard rejected and wanted to be traded to Los Angelse but instead was shipped to Toronto.
It's been one week and Kawhi Leonard has already averaged 28 points per game and shooting 51% from the field, he is playing at an MVP level right now and again seems confrontable in the Raptors system and I know it's still early in the season but here's why Im saying don't rule out him staying in Toronto.
Take Paul George for an example, George like Leonard wanted to be in Los Angeles. Paul George where is in Indiana and was delt to the Oklahoma City Thunder, Georgia played last season with OKC and just as free agency started, George was on stage with Russell Westbrook and announced that he was going to re-sign with the thunder, George stated that if the trade had not gone down than he would've been in Los Angeles and just felt loyal to Westbrook.
I could see the same happening with Kawhi Leonard, Play may want to be in Los Angeles but Toronto could change his mind. After all, Toronto is a big market and the money he may receive in free agency might be too hard to turn down and if Leonard continues to play the way he's playing and he's feeling more comfortable, hey may fall in love with Toronto. There is no guaranteed to see where he's going to wind up next season but for right now, he's in Toronto and let's give it some more time to see if he'll fall in love with Toronto or not. Like Paul George staying at Oklahoma City, you cannot rule out Kawhi Leonard staying in Toronto.
---