LA Rams give Aaron Donald $135 million extension.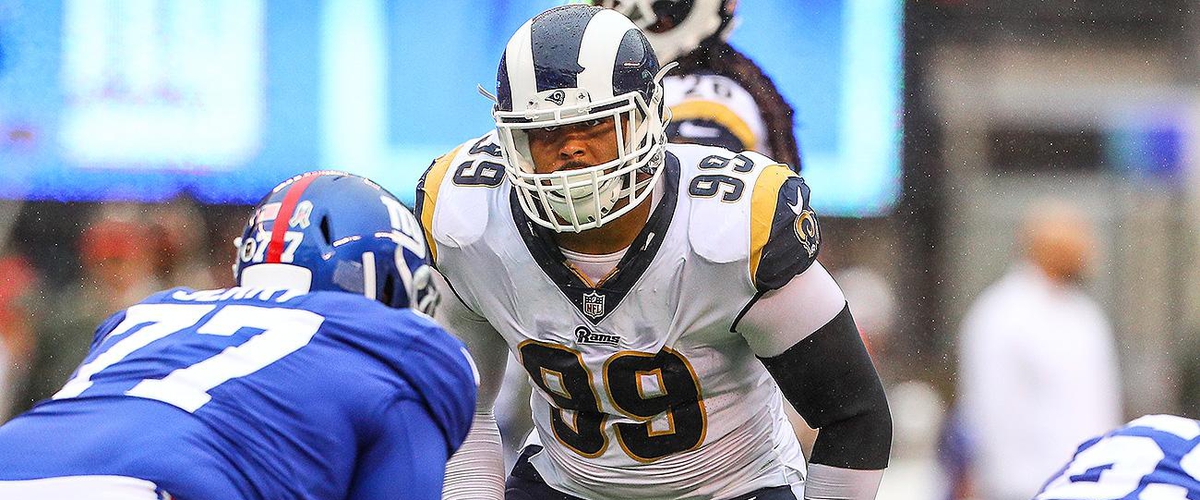 The drama in Los Angeles is over, after weeks of holdouts, the Rams and defensive end Aaron Donald agree to a six year extension worth $135 million. Donald will make $87 million guarantee with a $40 million signing bonus according to NFL network insider Donald's was set to make 6.89 million in his final deal of his rookie contract but now will make $22 million per year, surpassing Von Miller's six year and $114 million deal in 2016.
Since coming into the league in 2014, Aaron Donald has become one of the best defensive players in the NFL with 39 tackles, 108 quarterback hits, and 72 tackles for loss. Donald has made four pro bowls, becoming a three time first team all pro. In 2017, he had 41 tackles and 11 sacks with five forced fumbles, earning him NFL defensive player of the year.
While the Khalil Mack situation is still going on in Oakland, the Rams have taken care of Aaron Donald and now the focus shifts towards the 2018 season. The Rams have had a big offseason, acquiring cornerbacks Marcus Peters from the Kansas City Chiefs, Aquib Talib from the Denver Broncos, wide receiver Brandin Cooks from the New England Patriots, and signed defensive tackle Ndamukong Suh as a free agent. The Rams also have a young head coach in Sean McVay, a promising young quarterback in Jared Goff, and one of the league's elite running backs Todd Gurley. With Donald now set, the Rams are ready to go. This team with a good talented offense and defense, so any team around the league, especially the Philadelphia Eagles better watch out. Cause the LA Rams are coming and they could be the Eagles biggest threat of repeating as the Super Bowl Champs. The Rams want to win and they want to win now. Aaron Donald got what he wanted and now must return the Rams a favor, help them win the Lombardi throphy.
---