Let the Paul George to LA sweepstakes began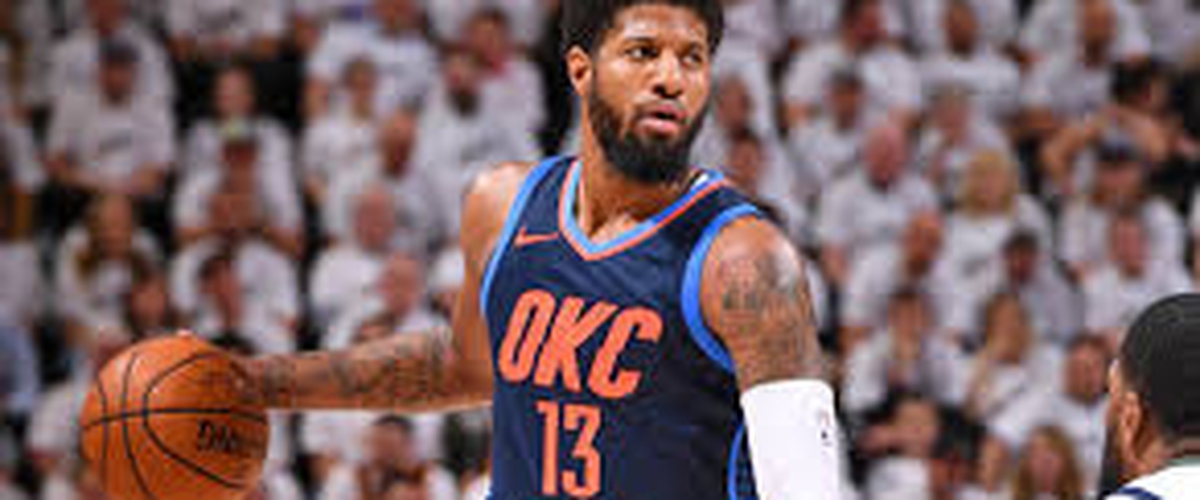 The Oklahoma City Thunder's season is officially over, which means Paul George willl be an unrestricted free agent this summer. The Thunder lost game 6 on Friday night and which George had probably the worst playoff game of his career scoring just five points and shooting 2-26 from the field.
So now with the Thunder season over and being eliminated in the first round, debates are starting to began that Paul George will be leaving Oklahoma City for Los Angeles in July. George has bragged about playing for the purple and gold, the Lakers were fined for tampering after general manager Rob Pelinka had a secret phone call with Paul George's agent while George was still under contract las summer.
George was raised in Palmade, California and grew up as a Lakers and Clippers fan idolizing Kobe Bryant. The Lakers are looking to add a star this offseason, not only George but maybe also Kawhi Leonard or LeBron James.
George could stay in Oklahoma City, he can sign for long term and stated that he would love to remain a Thunder but stated in that It's too soon to decide his future. The Lakers are known for adding big stars in free agency like Shaquille O Neal in the summer of 1996. Since taking over as president of basketball operations of the Lakers last year, Magic Johnson had a plan and that if for the Lakers to win again. So now after losing round 1, the Thunder may lose George and the Lakers are the team he wants to be on for him to win and Los Angles is the place for him, right now It all looks to be heading in that direction.
For the Thunder, Carmelo Anthony can opt out if he wants and Russell Westbrook remains four years on in five year deal with $205 million he signed before the season began. Losing George would be a big blow and could put general manager Sam Presti's job in danger. I do not see George staying in OKC and I would be stunned if he does, there is a reason why he may be thinking purple and gold right now, he wants to win and OKC may not be that place.
---